Can your drone with camera develop into a profitable hobby? Check out these ideas on how to turn your passion into cash. It's not just about selling your original footage and photos. There are other ventures that could make your skills even more worthwhile. Find out more here.
Check out these money-making ventures you could go on using a camera drone and your photography skills
So, you've been flying drones for a while. It's been fun so far, but maybe you're starting to think that you can make a profit out of it. We're here to tell you that you sure can.
Before anything else, though, make sure you're licensed to earn money legally with camera drones.
Check your country and state regulations on drones before you attempt to get footage that you intend to sell. You're going to need some certification.
After that's taken care of, you're free to turn your passion into a few extra bucks to a booming business if you want to.
1. Sell Aerial Footage and Photos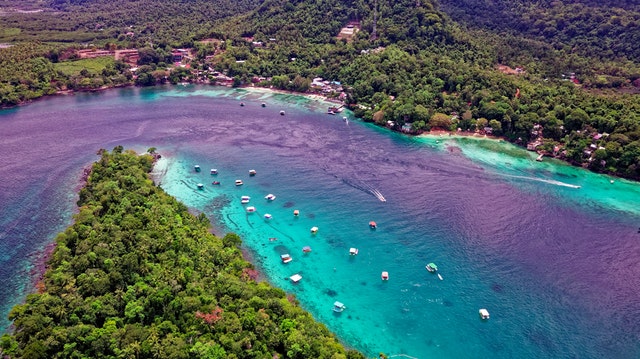 The Internet is your friend. You can set up a content making business online so that people can order aerial footage and photos from you. You're going to need a drone with an HD camera that has a gimbal. A gimbal makes sure that all the footage you take is clear and smooth.
If you're out of ideas, you can go to exciting locations and sell your content as stock images. Famous landmarks always sell, and it's the perfect excuse to do some traveling.
Putting up your edited footage on YouTube might also get you noticed by companies that would want to collaborate with you. Aerial shots are all the rage now, and it shouldn't be difficult for you to get started.
2. Make Wedding Videos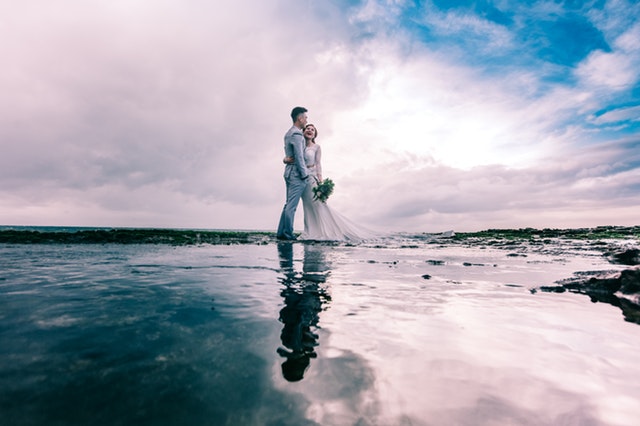 A popular trend nowadays is hiring a same-day edit matrimonial video service. This field is very competitive, and the thing that should set you apart from all the regular video services is a drone camera.
With a programmable drone, you can shoot dramatic, sweeping scenes that capture a happy couple's magical day. This method is a guaranteed crowd-pleaser, especially if it's a destination wedding where you could take advantage of a beach, countryside, or cityscape.
Once you establish yourself as a creative and talented wedding videographer, it's very easy to make this into a lucrative business venture.
3. Advertise for Businesses
Filmmaking converges seamlessly with marketing. All you need is a small drone with a camera to capture entire properties that are for sale. Some real estate companies even hire an in-house aerial photographer because they produce the best content for advertising.
Businesses like hotels, resorts, amusement parks, and zoos also need aerial footage of the properties for their promotional videos. It's an excellent way to entice potential visitors.
With any type of content, setting yourself apart as a creator is key. A photography drone will help you do that.
4. Get Hired for Inspection Jobs
Back then, it was a common practice for companies to hire helicopters to fly low over substations, electrical lines, and all sorts of industrial facilities. As you can tell, the more popular choice nowadays is to hire a professional drone flyer to survey the equipment. No one needs to hire a helicopter and someone to pilot it anymore because it is extremely expensive.
All you would need is a license, a 4K quadcopter drone, and a confident grasp on the controls to inspect pipelines, buildings under construction, roofing, and cell towers. Provided, of course, that you know what to search for. So, a background in construction or engineering is a plus.
5. Use Your Drone with Camera to Make Deliveries
If taking photos and videos with a drone is not your thing, maybe you're into flying larger drones. Since a small commercial drone with a camera is typically too light to carry anything, you're going to need something a bit heftier.
Making deliveries by drone is a great business to be looking into right now. Industry giants like Amazon and FedEx are developing this mode of delivery too. That should be indication enough that this is the future of product distribution.
If you start a business like this, other companies could hire you to cut down on their costs for human labor. Customers will also be able to receive their merchandise much faster. For now, it's considered a premium service. Much like self-driving cars, it's going to take a while for people to acclimate to it.
In the meantime, you could lend your services to humanitarian organizations that bring necessities for devastated or impoverished areas.
6. Video Monitoring and Conducting Private Investigations
A small drone with a camera is the perfect tool to take surveillance footage. It has a large scope, and it's difficult to detect. The best drone with a camera even comes with thermal imaging, which is way more effective than your average stationary surveillance cams.
As a side gig, you could use your thermal drones in search and rescue situations. You would be able to detect people in need of help who are under debris and are stuck in hard to reach places. Disaster relief organizations now opt for hiring drone pilots instead of dogs and helicopters, and they're usually well-compensated.
7. The Future of Farming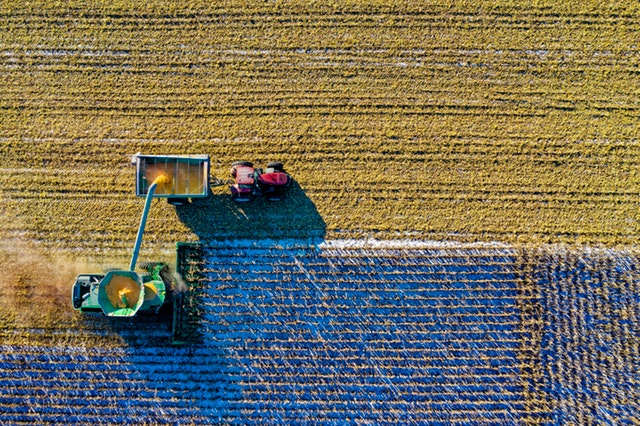 Do you have an agriculture background? Then arm yourself with a mini drone with a camera because that's the latest innovation in farming. Farms typically use these smaller drones because they have longer flight times and are not affected by harsh weather conditions as much.
There are plenty of applications for a drone when it comes to agriculture. You can survey entire fields for the quality of the soil and to monitor the growth of the crops. Thermal sensors can sense which areas need improved irrigation. You can even go as far as to use infrared light to check if harmful fungi are infecting the crops.
If you want to earn money online then check out this article
Conclusion
As you can see, all you need are your drone-flying skills and a money-making mindset. People pay top dollar for footage, and it's possible for you to turn your hobby into a rewarding business.
Do you have any other ideas on how to turn a profit with a drone? Share them below and let's get some wheels turning.
---
About the Author: Richard Browny is our resident expert in drones and surveillance tech. He has extensive experience in aviation and reviews commercial drones on the side.