Published on June 1st, 2022 by Guest Author
We have all been there, putting off an essay for later because we just don't know where or how to start. Not to mention sitting in front of your laptop for hours because you don't know what more you can talk about. While taking a walk outside can be a good option, sometimes the time constraints force us to come up with more practical solutions.
In this case, using writing tools can be a wise choice. On top of inspiring you on what to write, it can also enhance the quality of your writing. Here we have concluded some of the best tools for your smooth writing experience; let's check them out!
1. Twinword
Do you often turn to your friend and ask, "what's the word for this?" or "how do you describe when someone is like this?". Have you ever been frustrated when working alone because you can't ask anyone about it? Well, worry no more because Twinword is here.
Available free of charge, this website writing service will automatically detect when you're stuck on a word, scan your text to get the right context and suggest a list of words you can use. Moreover, you can now forget about going back and forth between your document and Google, as Twinword can also be your personal Thesaurus. All you have to do is head to Twinword.com on your business laptop and write away!
2. Milanote
At its core, Milanote is an idea organizer. Much like jotting your thoughts down on a whiteboard during brainstorming sessions, this service allows you to record your ideas and even organize them as you please. By doing this, you allow yourself an easier time understanding your own thoughts and what steps you need to take going forward.
Milanote is especially beneficial for science-fiction writers as it can help establish the 'world' the characters live in by putting down its details on your virtual board. On top of collaborating with your team, Milanote also allows you the ease of working from any one of your devices. Available at no price, you can access Milanote through its website or download it onto your iPhone and Android phone.
3. Hemingway
As the name suggests, this writing tool is inspired by Hemingway's straight-to-the-point manner of writing. At its core, this tool scans your writing for long winding sentences and provides you with a readability score. But more than that, Hemingway also highlights the over-complicated parts of your text and offers a better alternative you can opt for.
Furthermore, Hemingway also offers detailed information about your writing, such as its number of words, characters, and paragraphs. In addition, the web version of this service is available at no price. But, you can also make a one-time purchase of its Mac or Windows desktop app for $19.99.
4. Grammarly and ProWritingAid
After you spend hours (or days) writing on a piece, it can be hard to see it objectively. Therefore, post-writing services such as Grammarly and ProWritingAid are important to use. Besides making sure your writings are grammatically correct, these services also allow your writings to be in their best and simplest forms without sacrificing their meaning.
While both services allow similar benefits, ProWritingAid is more tuned toward authors, whereas Grammarly is best used for essays and articles. Both services' free plan includes a Chrome extension on your trusted Macbook or Windows laptop.
5. Cliché Finder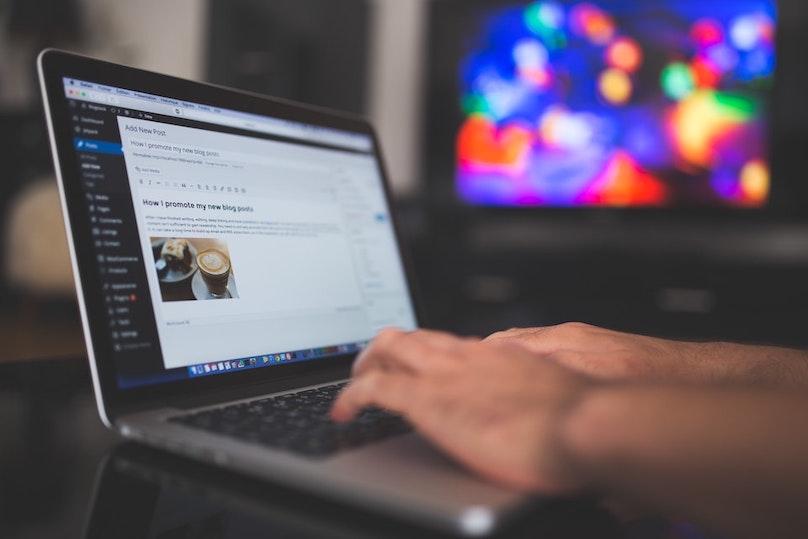 If you've found your preferred grammarista to check your writings, then this is your time to find a Cliché Police. This is because using too many over-used words often suppresses your writing flare, making it seem unoriginal. Moreover, it can even make your sentences too complicated and hard to understand.
In this case, Cliché Finder is here to make sure that never happens. This free writing tool will leave no stone unturned, highlight all the clichés in your piece, and recommend you more concise and specific options you can go for. This way, you can enjoy more SEO-tuned articles on your blog and gain more income.
6. 750 Words
Besides looking for prompt lists, another way to find a topic is by doing dump writing. All you have to do is write whatever random thoughts that cross your mind for 5-10 minutes and highlight the interesting topics. Afterwards, simply expand the topic you picked into a piece of writing.
750 Words is one of the services to support your effort to do dump writing daily. More than simply reminding you to write, thanks to its gamified features, you can also get the point when you consistently write daily and additional ones when you write more than 750 words. With this service, you also get to enjoy cool insights such as the feel of your writings, your recorded number of distractions, and the duration you need to write 750 words.
7. Daily Page
Have you ever spent hours typing away on your document only to erase all of it again? If you often identify with the situation, then you might benefit from a daily writing exercise. By doing this, you will also eventually discover your writing style and thus sharpen your writing skills.
Having said that, writing without a specific topic in mind can be rather hard. Daily Page comes as the answer to this issue by offering a list of prompts and writing courses you can take for only $3.99/month. Furthermore, Daily Page will also send daily writing reminders to your email and generate your personal writing stats.
8. Freedom
Despite its constant appearance, fighting distractions away is one of the hardest parts of writing. A single ding of notification from your phone can simply ruin hours of carefully built concentration. Thankfully, as we live in a technology-forward world, many apps can help us block off those distractions.
As the name suggests, Freedom lets you be free of the constant need to scroll through your social media by blocking their access for a certain period. However, what makes this app special is its ability to block those applications across all your devices at once. Additionally, you can enjoy the 7-day free trial of Freedom before you subscribe to its monthly or yearly subscription.
All in all, it is best for you to identify the kind of help you need with your writing before you find the right tool for you. Good luck!