Instagram is a social network platform used to share online photos and videos. This app allows its users to share their routine stuff in the form of their stories and videos. People are interested in watching online stories of their friends and family members.
Some people want to watch Instagram stories and view the Instagram reels of others anonymously. There is good news if you want to sneak a peek at your ex-Instagram stories. This is the article for you to learn how to do it. Moreover, you can check your profile photo, stories, and bio without being noticed, read this article, and learn. If you do not have an Instagram account but still want to check stories you can do it easily as an anonymous Instagram story viewer.
How to watch and download IG highlights, reels, posts, and stories anonymously?
The IGTV, short videos, photos, and stories can be checked anonymously but you must learn a few things. Firstly, you must know that the person who uploads a story has the option to check who watched their stories. Secondly, time appears when you check that person's story. However, we can help you to check Instagram without appearing on the viewer's list. So, read this article and learn to watch Instagram anonymously.
How to watch Instagram Stories Without Anyone Knowing
Instagram users cannot be anonymous Instagram stories viewers from their accounts. However, many people wish to check the stories of their relevant person without his knowledge. The reason could be anything a parent may want to keep an eye on his child's activity or to see what is going on in her friend's life.
There are three best ways to watch Instagram stories anonymously. Firstly, you can use an anonymous Instagram account to check the Instagram story of any person.
Secondly, turn your aeroplane mode and check the story that is a smart trick to view Instagram Stories anonymously.
The third method is quite interesting, to watch any story you do not need to have an Instagram account rather you can use any third-party app for watching stories on Instagram. This will allow you to track any profile, whether of your teacher, employee, or of your boyfriend, anonymously. In addition, you can not only track them and know what is going on in their life, but you can also download anything that appeals to you.
Why couldn't users watch IG stories anonymously?
Instagram does not enable its users to watch IGTV stories this is because of its privacy policies that restrict you to watch or download IG anonymously. The news is not a pleasing thing for you if you are a stalker.
However, we have some tricks that allow you to watch IG without being noticed by the user. If you have intentions of stalking anyone, you can use any third-party app for this purpose. The third-party apps allow you to watch any IG without any login. You can use any mobile device for this purpose or any desktop.
Use an IG Stories viewer for PC, Android, and IOS
There are various apps for viewing Instagram stories without an account. These apps are called third-party apps. The third part apps allow you to watch the activity of Instagram users, and they will have zero knowledge that you are spying on them.
If any person wants to stalk another user, then these apps are very useful. The selection of apps depends on the device that a user has. The apps for android, Desktop and iPhone are many.
Here we will give you a list of some third-party apps that are user-friendly. Isn't it amazing and gives you a feel like a real-life detective? The best apps for watching IG many but a few top-rated apps make your stalking easy. Some of the best apps are
InstaStories.watch
StoriesIG.me
Official Window's Instagram App
Gramblr IG
DM Instagram Direct Messages on Desktop,
Story Saver
BlindStory.
Storized.
Anonymous Stories Viewer Pro for Instagram.
Gramster.
What are Instagram stories viewers?
· Instagram story viewer is a useful tool for those Instagram users who wish to track the Instagram content of any other user anonymously. The Instagram story viewer allows you to hide your identity from Instagram users, check the IG comfortably and view Instagram anonymously.
To use this tool, you do not need to sign up for an account. The apps are very easy to use. The Instagram story viewer enables you to watch the Instagram account in one easy step.
All you need to do is go to the profile of the user you want to track, copy his name and paste it then search the profile. This procedure will allow you to check the recent post and you can view Instagram highlights anonymously.
InstaStories.watch
If you are facing any difficulty in tracking someone's Instagram id and want to hide your identity, we have the best app that you can use online to view Instagram stories and posts anonymously.
InstaStories.watch is a very famous app this is helping so many users to trace other users' Instagram stories without their knowledge. This app is easy to use and the most beautiful thing about this app is that you do not need to log in to your account or create any fake account.
A user who wishes to check the other person's id needs to copy the name of the Instagram user and paste it in the box given on the ig stories viewer now the id will appear. Now you can watch Instagram anonymously and download them. Go to the app and be an anonymous Instagram stories viewer.
Features
InstaStories.watch is a wonderful app that is not only user-friendly but has so many amazing features.
By using this app, you can not only view IG stories without an account, but you can avail yourself of many other options. The other options for InstaStories.watch are enlisted below:
This app enables you to browse the Instagram id of any user and watch Instagram stories anonymously on iPhone and all other devices, including Android and PC.
To browse the profile the procedure is easy. If you want to check any Instagram account, you can paste the name of the target user in the box without any registration. This will lead you to a profile where all the details can easily be checked. Furthermore, no Instagram account is required for this app.
You can check the Instagram profile in seconds because of the best speed of the app.
Along with watching the IG stories, you can download Instagram stories, IG reels, videos, IGTV, or anything you want to have.
The interesting this about InstaStories.watch is it is 100% free to use.
How to view Instagram Accounts anonymously via Instastories. watch
Here is the method for using this app to view IG posts anonymously.
Copy the name of the profile that you want to check.
For example, if you want to download anything from Ronaldo's Instagram profile, you have to copy his profile name.
Past the name in the given box.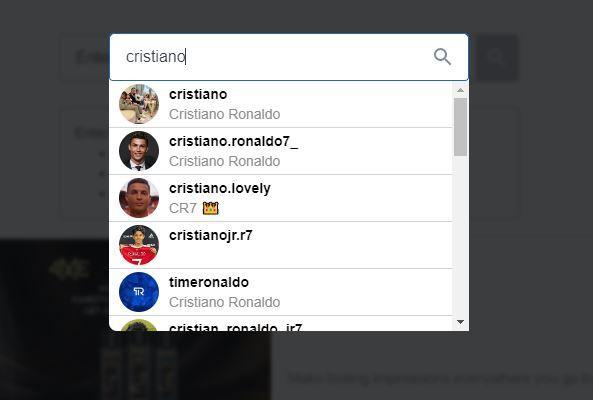 Step 3
The profile will appear now view someone's Instagram story anonymously or check any other detail or download anything from that profile.

FAQ
Can I watch IG anonymously?
Yes, you can watch and download IG anonymously by using InstaStories.watch or use another app to watch instagram stories anonymously. This app is very reliable and easy to use. All you need is to open it paste the name of the required profile in the dialogue box and watch IG and download them.
Can I download IG highlights, reels, posts, and stories anonymously?
Off course, you can do it by using the best app to view and download IG highlights, reels, posts, and stories anonymously and enjoy them.
Can I view the Instagram account that blocked me?
Yes, you can not only view the Instagram account, but you can also download anything even if anyone has blocked you. The best app for this purpose is InstaStories.watch. Open your Instagram profile and enjoy your day.