Last updated on August 27th, 2020 by Rahul Kumar Singh
In this ever-changing world, there is something new on the internet every second. Something that goes viral one day can quickly be forgotten. So for businesses to effectively perform an online marketing campaign, they would have to do more than just create a visually appealing or an interactive website. That's where social media marketing comes in.
But for social media marketers to be able to efficiently create quality content and publish it on various social media sites, the use of social media management tools is highly recommended. Now, since there are plenty of social media tools available, we decided to check them out for you and help you narrow your choices down to five. See below for a detailed description of each tool and decide for yourself which would best cater to your company's needs.
Starting their customers off with a free 30-day trial, Hootsuite helps create campaigns and manage them across various social media channels using just a single dashboard. Through this social media tool, content creators can schedule messages; manage multiple profiles; manage social ROI, run social media ads, track conversations; and many more!
Aside from the fact that its integrated social media marketing dashboard is compatible with major social media sites, Hootsuite also offers free courses to help start off their clients with their respective social marketing campaigns. This social media management tool is so effective that more than 800 of the Fortune 1000 companies use it.
Allowing social media marketers to use a free version for an unlimited time, Buffer allows companies to easily choose a specific time to share their content across various social media channels using one dashboard. Brands, agencies, businesses, and individuals trust Buffer to help them drive traffic into their respective websites.
Buffer also offers a set of products for analytics, engagement, publishing, and team collaboration. Companies also enjoy Buffer's clean and intuitive tools, friendly and prompt customer support, and helpful content. And although the free version only allows customers to use one social profile per network, it is compatible with Facebook, Twitter, and LinkedIn.
Offering a free version that does not expire, Canva allows customers to use well-designed graphics visuals so they can make their content more visually appealing. Through Canva, social media marketers are able to attract the attention of customers on Pinterest and Instagram by using great-looking graphics.
Aside from allowing companies to draw in more traffic through brand aesthetics, Canva also gives social media marketers the freedom to create their own design on their web browser. And, even if the clients know nothing about web designing, they have the option to choose from a selection of pre-made templates for ads, infographics, social media posts, and social media headers. Through Canva, social media marketers can create Facebook ads, LinkedIn banners, Twitter posts, Pinterest graphics, YouTube thumbnails, and other interesting graphics for their online marketing campaigns.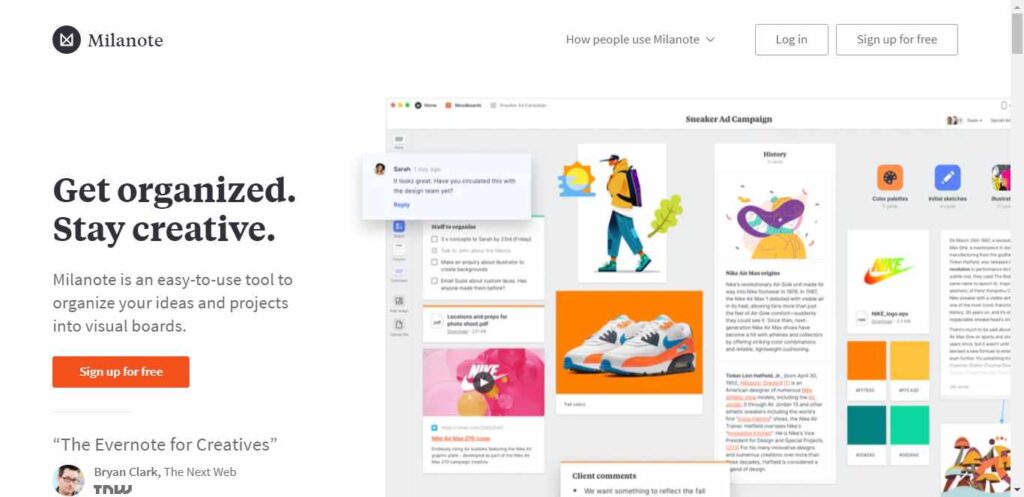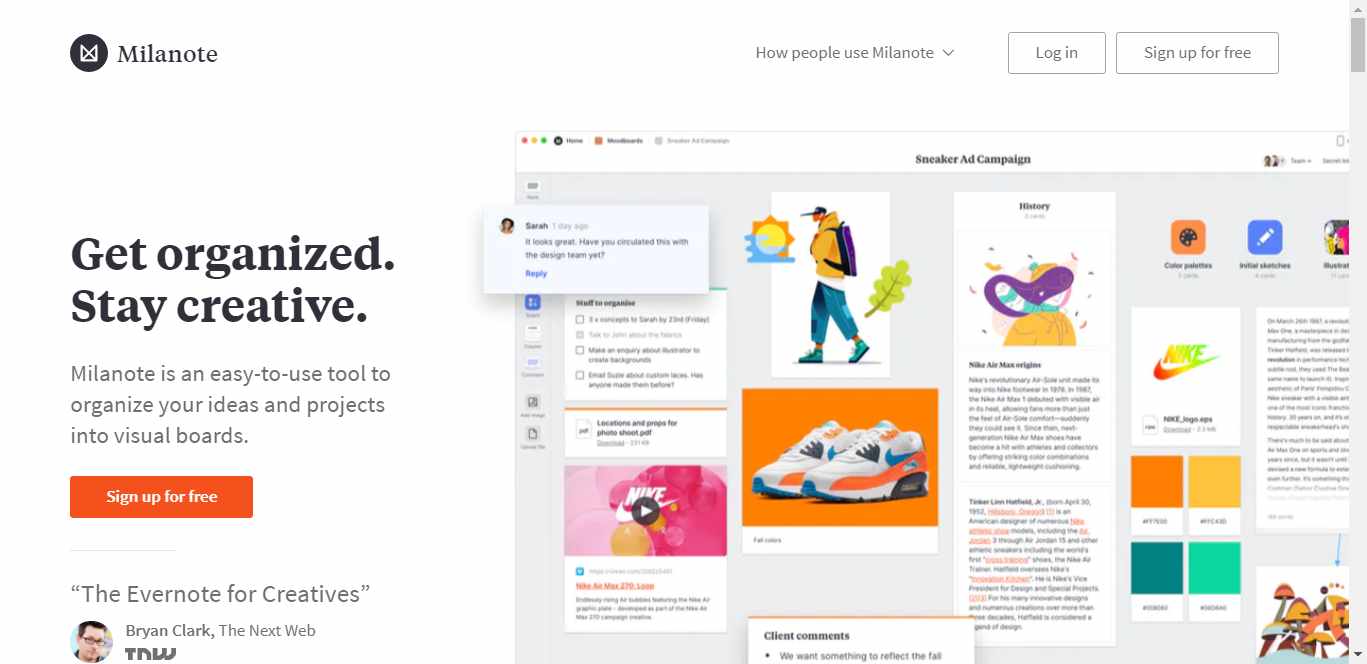 Milanote is an easy-to-use tool to organize your ideas and projects into visual boards.
It is a new Web-based note-taking app that thinks of notebooks more like canvases than legal pads. It's designed for visual people but leaves out too many features to truly satisfy them, for now. Milanote is a tool in the Task Management category of a tech stack.
Giving social media marketers free trial for 14 days, Coschedule is one of the social media management tools that allow companies to manage their projects using a single window. Content creators who are looking to save time can use Coschedule to simultaneously publish and share their content. Coschedule also helps its clients boost their productivity by helping organize their workflow.
Considered one of the best social media tools in 2019, CoSchedule helps companies schedule an organized calendar to help them manage several aspects of their marketing campaigns. Through CoSchedule, social media marketers can organize their social media accounts, social media posts, events, emails, content, and tasks all in one place. CoSchedule's Requeue feature helps its clients automatically fill gaps in their social media schedule with their best posts as well as find optimal posting times.
Allowing customers free use for 30 days, Sendible is one of the powerful social media management tools that agencies use when they need to manage social media for multiple clients. Using Sendible, companies can schedule content across various social media sites. Sendible also allows companies to integrate content with social sharing sites and blogs.
Through Sendible, content creators can organize their editorial calendars for their blogs and add their content to Slack for better communication with their clients. Sendible also alerts companies for brand mentions so they can respond to people and boost their online presence. Sendible is also one of the social media tools that share existing content across social media sites and draw attention to their client's profile.
Depending on what a company or an individual's content is and who their target audience is, these five tools can help them create efficient marketing campaigns and publish them across social media sites. Using the right tool, a company or an individual can drive more traffic to their website or blog.
This is considered one of the leading social media management tools for Web, iOS, Android and Chrome. Sprout Queue is used for management on Facebook, Instagram, LinkedIn, and Pinterest and with it anyone can automatically schedule posts at a suitable time.
Moreover, tagging is also available in Sprout Social which makes it stand out from others. For example, you can tag a campaign as companyevent2020 so that you can easily compare it to your previous year campaign tagged as companyevent2019. This will help you to make a comparison and easily track earlier records.
This tool also includes an Asset Library which can help you to save, modify, and publish your images, visual contents, videos, posts, templates, etc. Sprout Social is an easy to handle tool which definitely helps you to connect with your target audience and extend performance and results with your efforts.
Also Read: Does Switching From HTTP to HTTPS affect SEO
Conclusion
Definitely, social media is a great medium for growing any business. When you are running a startup or eCommerce, mediums like Facebook and Instagram helps driving some real traffic and sales. The tools which we have discussed above will help in keeping your followers in the loop and will help you grow.
One final recommendation as you begin your social strategy doesn't just rely on the tools and post a few updates but also set up a goal to reach your target audience successfully. You can even opt for paid promotions when you achieved a good amount of followers and traffic.