Published on March 22nd, 2022 by Rahul Kumar Singh
Are you looking for the best online HTML editor? If yes then this article is especially for you because in this article I will show you the 6 Best Online HTML Editor.
You don't need to try all HTML editors, you just need to figure out which tool is best for you.
Why use an online html editor?
Online HTML editor best for instant HTML code preview without opening any code editor applications. The best online html editor tool provides live code preview, code autocomplete and code sharing features.
Best Online HTML Editor
HTML Viewer
Realtime HTML Editor
Codepen
Tryit Editor
Liveweave
HTML Editor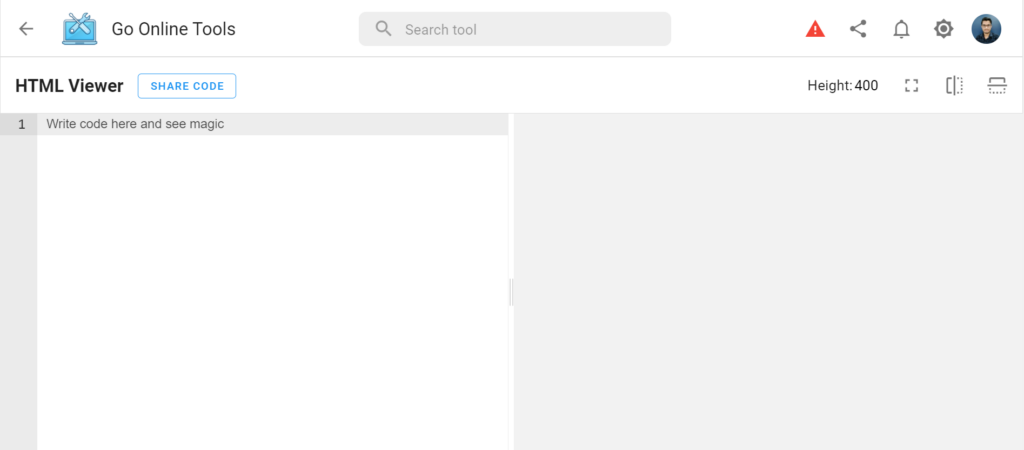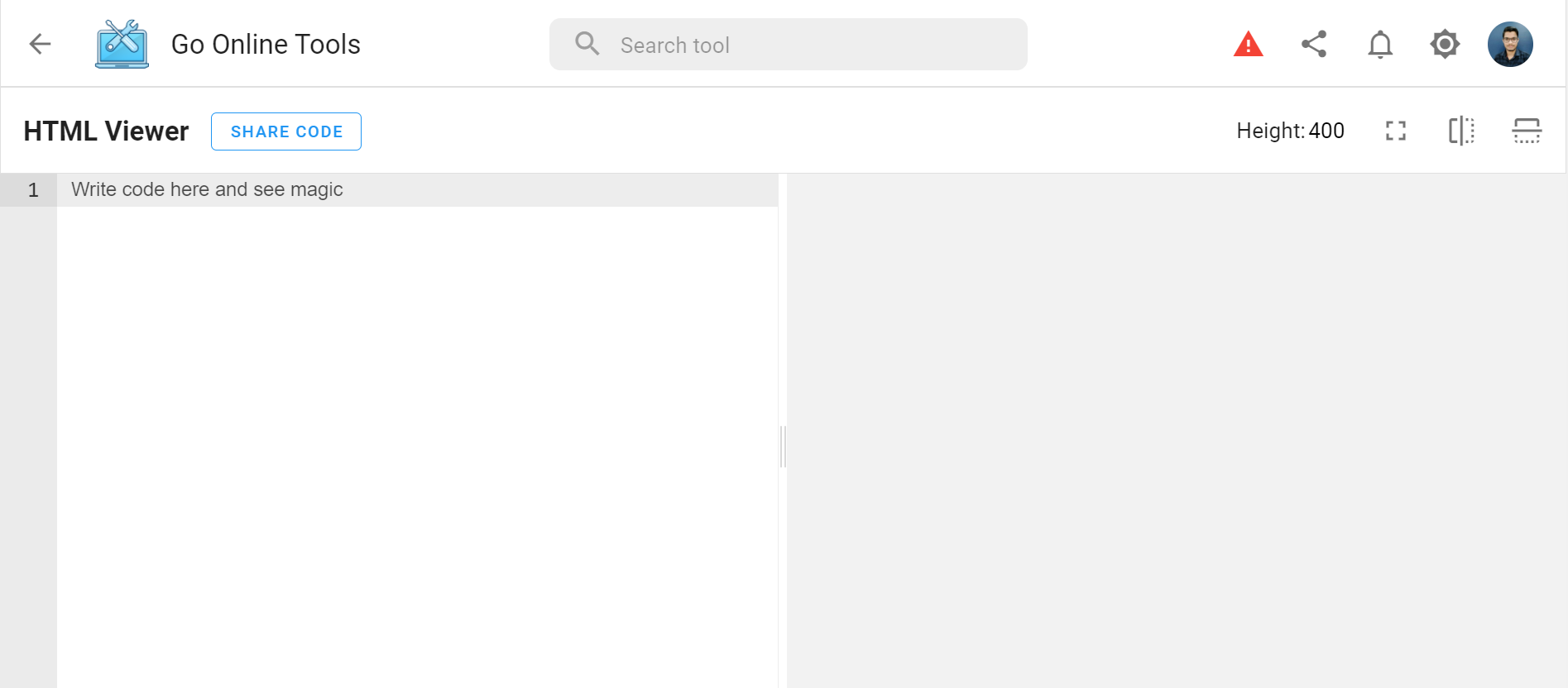 HTML Viewer is an online HTML tool to preview and edit live html code in the browser. You can easily switch between verticle and horizontal code editors. This tool works on the client-side. So your code is safe and secure.
Top features of HTML Viewer:
Live HTML Preview
Edit code in fullscreen
Verticle/Horizontal editor
Share code in one click
Support code highlighting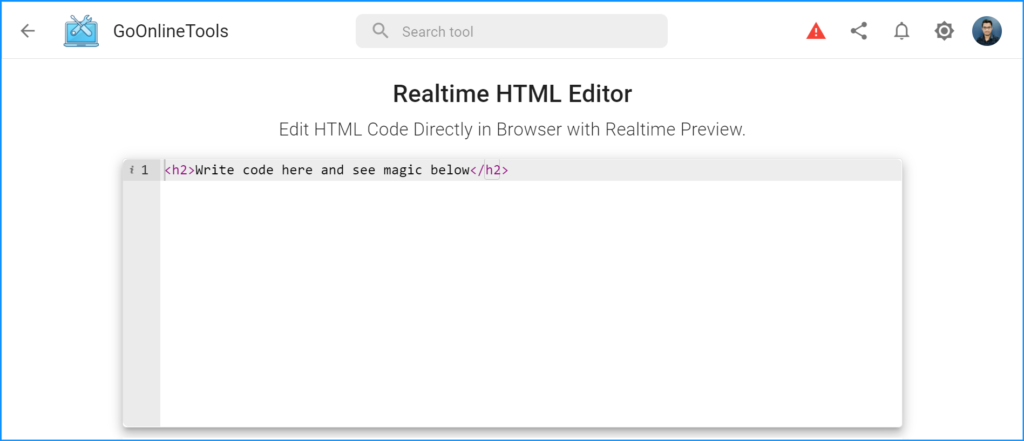 Realtime HTML Editor is online HTML editor powered by GoOnlineTools. This tool comes with many features but the best feature of this tool is a real-time preview.
Top features of Realtime HTML Editor:
Realtime preview
Client-side execution
Login to remove advertisements
Works with or without internet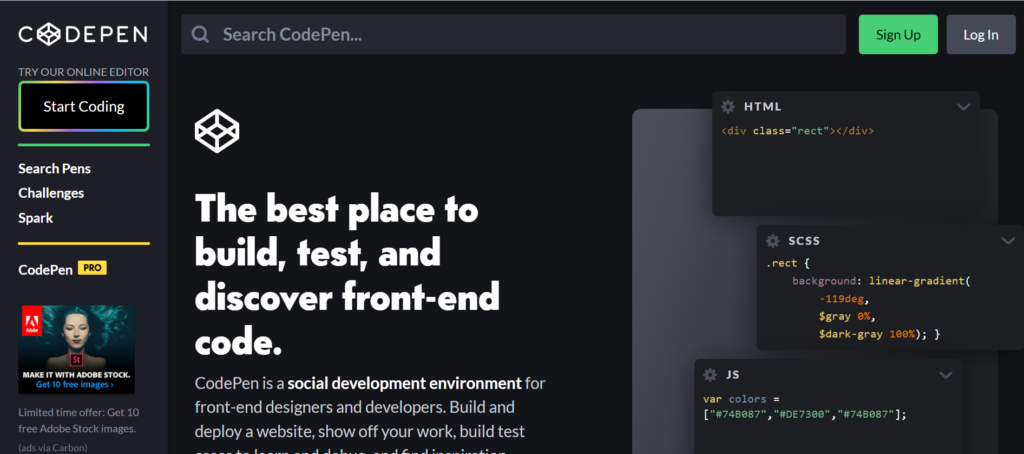 CodePen is an online community for testing and showcasing user-created HTML, CSS, and JavaScript code snippets. It functions as an online code editor and open-source learning environment, where developers can create code snippets, called "pens," and test them
Top features of Codepan:
Live preview
Share code easily
High performance IDE
Also, read – 4 Golden Rules Of User Interface Design

With W3Schools Tryit editor, you can edit HTML, CSS, and JavaScript code, and view the result in your browser. The window to the left is editable – edit the code and click on the "Run" button to view the result in the right window.
Top features of Tryit Editor:
Edit HTML, CSS and Javascript.
Run code instantly.
Used for code testing purpose.
Also, read – 8 Best Practices For Successful Software Testing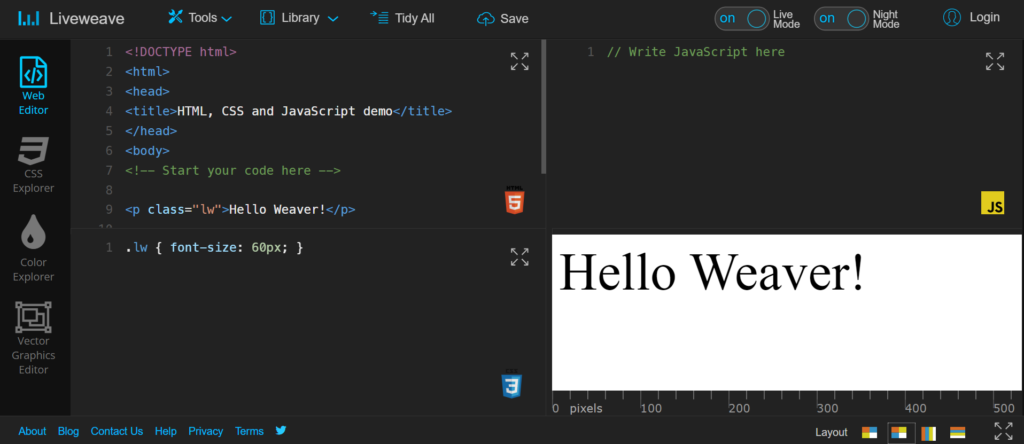 Liveweave is a HTML, CSS & JavaScript editor with real-time (live) preview. It is the ultimate playground for web designers and developers, and a great tool to test, practice, and share your creations!
Top features of Liveweave:
Live preview
Share code using Liveweave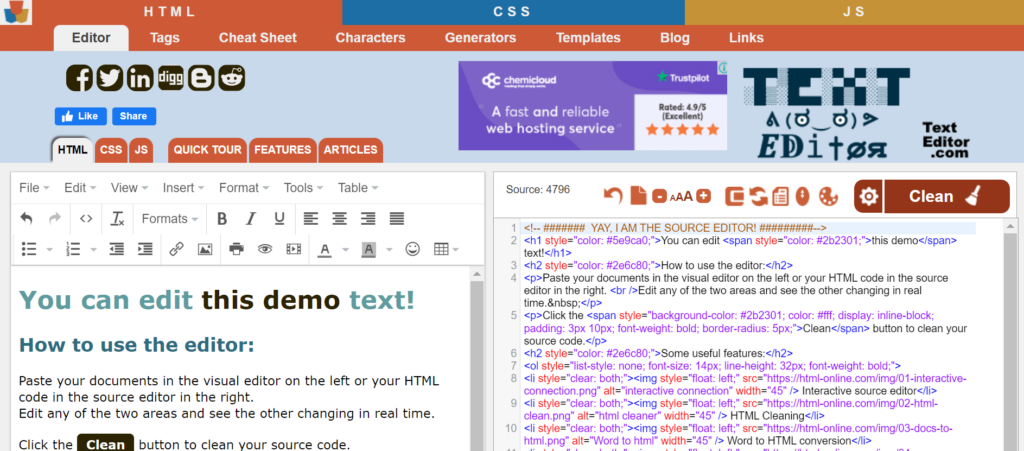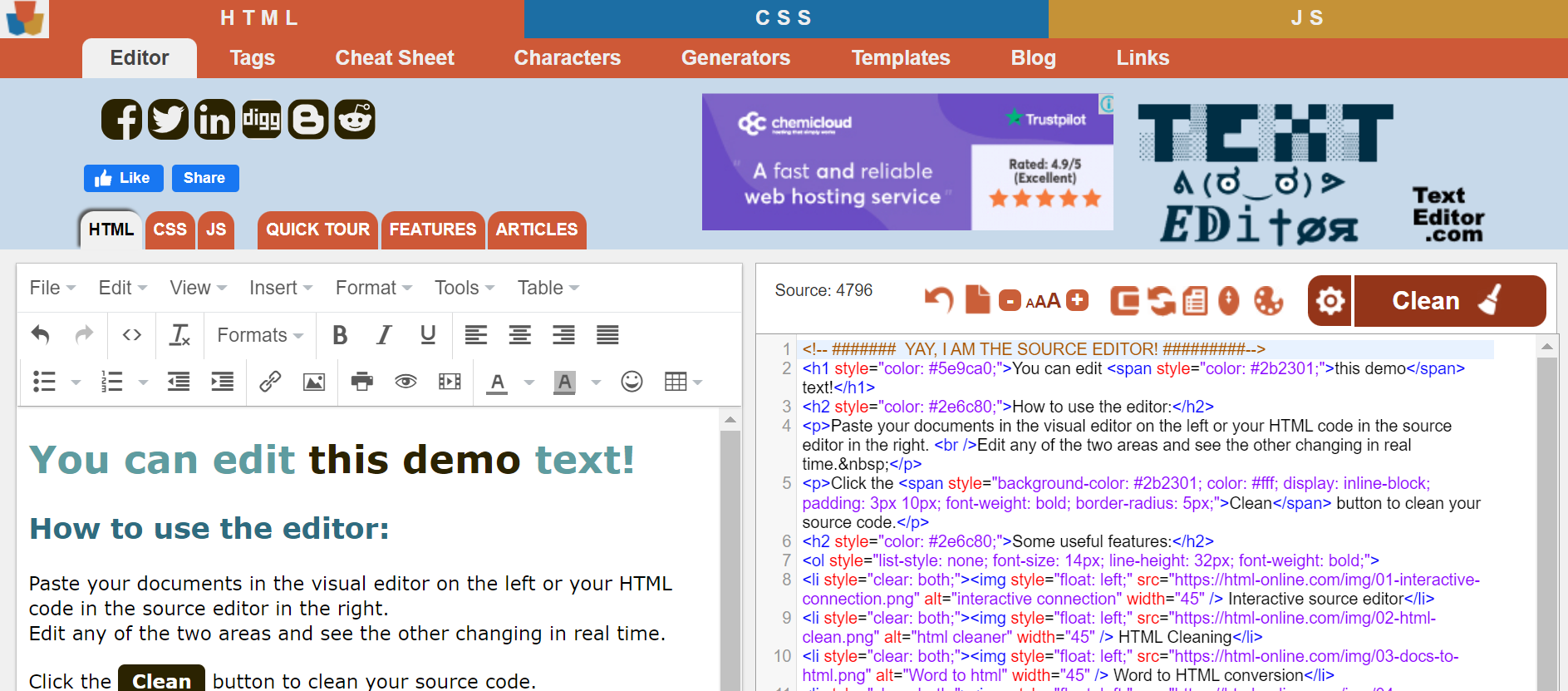 This HTML editor comes with a software kit with dynamic instant live visual preview and inline WYSIWYG editor and markup clean-up feature. Includes an HTML viewer, editor, compressor, beautifier, and easy formatter. It's impossible to create invalid code with this tool.
Top features of HTML editor:
Quick refresh
Undo redo code
Adjust font size
Clean code in single click
I mentioned almost all HTML editors and I hope you find the best tool for online editing ?
If you are looking for an easy-to-use and simple tool then I recommend a Real-time HTML editor and if you want an advanced tool then I recommend HTML Viewer by Go Online Tools.