Do you want to increase DA and PA with White Hat Strategy then this article is especially for you because in this article I will show you How to Increase DA PA.
The online market has been getting competitive day by day. And today if you want to keep your website and web-pages on the top of the list, you need good DA & PA ranking.
DA means the "Domain Authority" that relates to your whole website and PA means the "Page Authority" also known as the web-page authority, which relates to a specific page on your website.
All of these questions have been thoroughly addressed in the below discussion. But before we could continue the discussion, here's good news for you; you can definitely check the DA or PA score with the help of a DA checker. 
We have provided a brief introduction about the DA score checker tool as well in this article.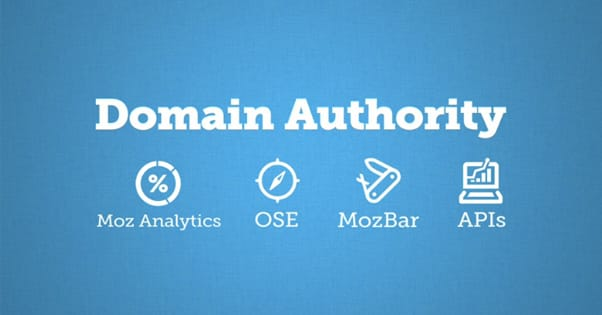 So what's good domain authority and page authority score/ranking? Can you increase your DA & PA scoring? If yes, then how? And the last thing that you all might be wondering about is how to check the DA score/rank on your website? And is it even possible to check the DA PA ranking?
What DA Score/Rank Is Good To Keep Your Website On Top?
Domain authority and page authority score help you to predict; how great, useful, interesting and interactive your website and its content is.
If the DA and PA score of your blog or website is good, your page/blog/website will be ranked on the first page of the Search Engine.
It was developed by MOZ, a USA based company, known for its large number of SEO tools.
But what's a good DA or PA score anyways? Your website or blog is ranked from 0 to 100 and obviously the higher the score will be, the greater would be your Domain & Page authority will be.
In the beginning, a score of 50 or above would be considered a good DA score. But as the market gets more competitive today, you need at least 80 or above to be ranked on the first page of Search Engine.
If you don't know about the DA score of your website/blog, you can always check it via DA checker. This tool is designed for calculating both your DA as well as PA score.
Can You Increase The DA & PA Score?
Have you checked the DA score for your website with the help of a DA checker? Does it turn out bad or below 80? Well, if this is the case, then you absolutely need not worry, because it is a hundred percent guaranteed that you can always increase the DA & PA score of your website.
There are many strategies, tools, and methods which are effective to increase the DA score.
You can try these techniques and tools, and watch your DA score going up with the help of DA checker.
Everyone knows the importance of good SEO and useful content in the world of websites and blogs. But do you know that SEO has been divided into two groups?
There are two groups of SEO; a White Hat SEO and Black Hat SEO. here is what you should know about the two SEO groups:
White Hat SEO strategies are the optimization strategies, tactics, techniques, and tools, which are approved by Google. In other words, web developers follow only Google Guidelines.
If you use White Hat SEO strategy, it means you are putting the users above everything. And it's a great and effective approach because here users are the 'priority'.
Black Hat SEO strategies are completely opposite to the White Hat SEO. it is a more rigorous and aggressive strategy where the developers do not follow the Google guidelines always.
To make it more simple, Black Hat SEO is an unethical way to increase DA score and there is a high risk of penalties.
White Hat Strategy – Always the Best Choice:
So what strategy should you use? Is the white hat strategy is a good choice and if yes, then what makes it better than the Black Hat Strategy? The first thing that you need to know is, YES, the White Hat strategy is always the best choice to increase the DA score.
Further, the White Hat is an ethical and Google approved strategy. And you can always confirm it with via DA checker.
Here are the reasons what makes White Hat a better option than Black Hat:
White Hat Is Inexpensive:
Google has over-ruled many techniques, tactics, and strategies such as keyword stuffing, spammy tactics, and even low-cost ads tricks.
It means that black hat strategies are no longer effective and if you want to increase the DA score you may require the expensive ones.
On the other hand, Google-approved White Hat SEO strategy is a real and effective solution to get high ranking without any expensive tools.
If you are using black hat strategies then make sure to switch to White Hat SEO Strategy, and check the DA score getting better with the help of DA checker.
There Is No Risk Of Penalty:
As Google approves and accepts the White Hat strategies, there is no risk of penalties. As long as you play by the rules & according to the Google Guidelines, White Hat Strategy does not harm your website, domain or blog.
Simple, Easy and No Need Of Technical Knowledge:
In comparison to Black Hat SEO strategies, White Hat strategies are better because you don't require complicated technical knowledge and skill for this. These strategies and tactics are very simple and easy to use & apply.
Conclusion:
Whether you should use the White Hat SEO Strategy for your website's DA score or not, that's completely your choice.
But it is better to play safe and ethically on google if you want to avoid hassle and penalties.
Further, what type of White Hat SEO Strategies would be best for you depends on the nature of your website, blog or content.
And if you are looking for an amazing DA checker, then make sure to try Prepostseo.