If you accept it or not that keyword research is the overwhelming part of search engine optimization and pay-per-click marketing strategy.
Keyword research tools help you to find the right keyword for your business.
But doing mistakes in finding potential keywords then it means you are going to waste your time and money in the following years.
It may become the cause of depression in your life. Because we all know SEO and PPC paradigms are used to build up an online business.
But on the side, choosing the right keywords can help you to climb up to your goals.
If you are following manual ways, it may be a time-consuming path but using keyword research tools can assist you with some more insightful techniques so that you may be able to expand your website visibility in Google SERP.
These tools are not only free to access but also provide you simplistic interface in order to choose different options.
We always suggest our readers and followers never avoid keyword research because it will define your business in the right order.
These tools will help you to find out which keyword will grow your business.
In short, keyword research tasks influence one-site optimization and off-site optimization.
Let's start the process with this one of the popular keyword research tools –
Best Keyword Research Tools:
SEMrush
KWFinder
Google keyword planner
Soovle
Keywords Everywhere
Google Trends
Ahrefs
Answer the Public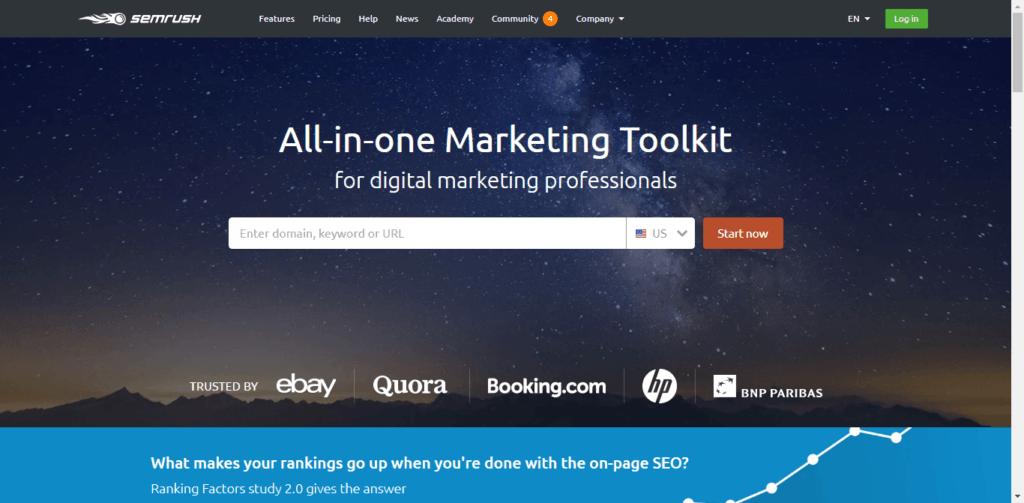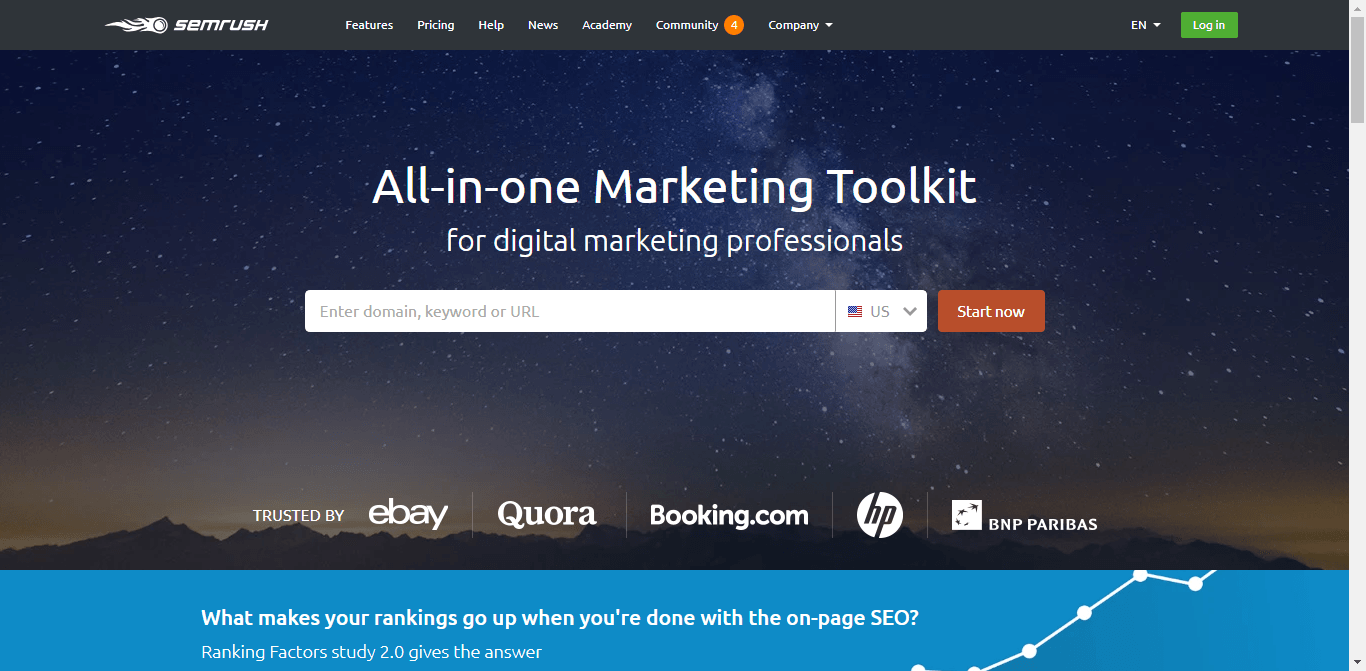 SEMrush is a keyword research tool with so many features.
It suggests keywords on the basis of Google and Bing.
It provides in-depth information that includes CPC, volume, trend, number of results, and ad copies.
You can easily search for long-tail keywords with this tool.
It also shows the keywords that your competitors use to rank their websites.
You can also search with a keyword or with a competitor's website name.
It also has a feature called keyword Magic that pulls keyword suggestions from a database of 800+ million terms.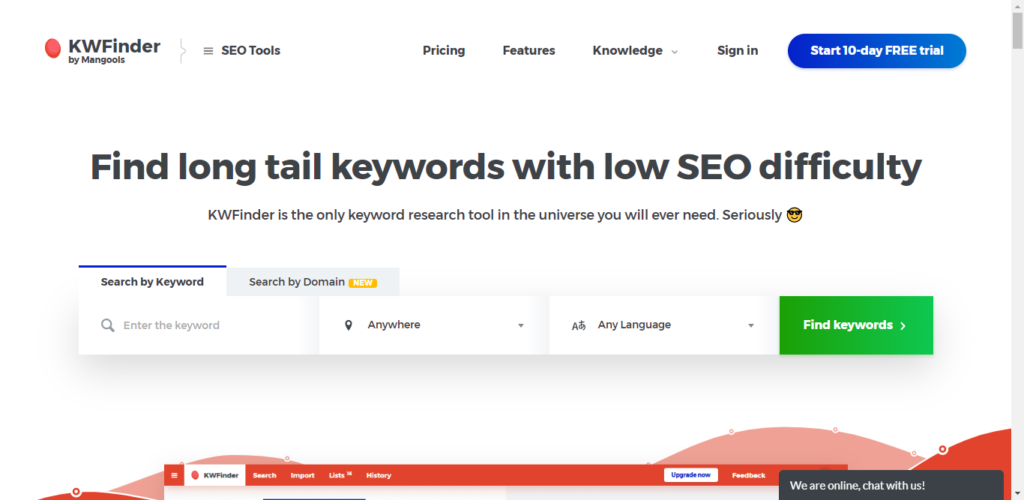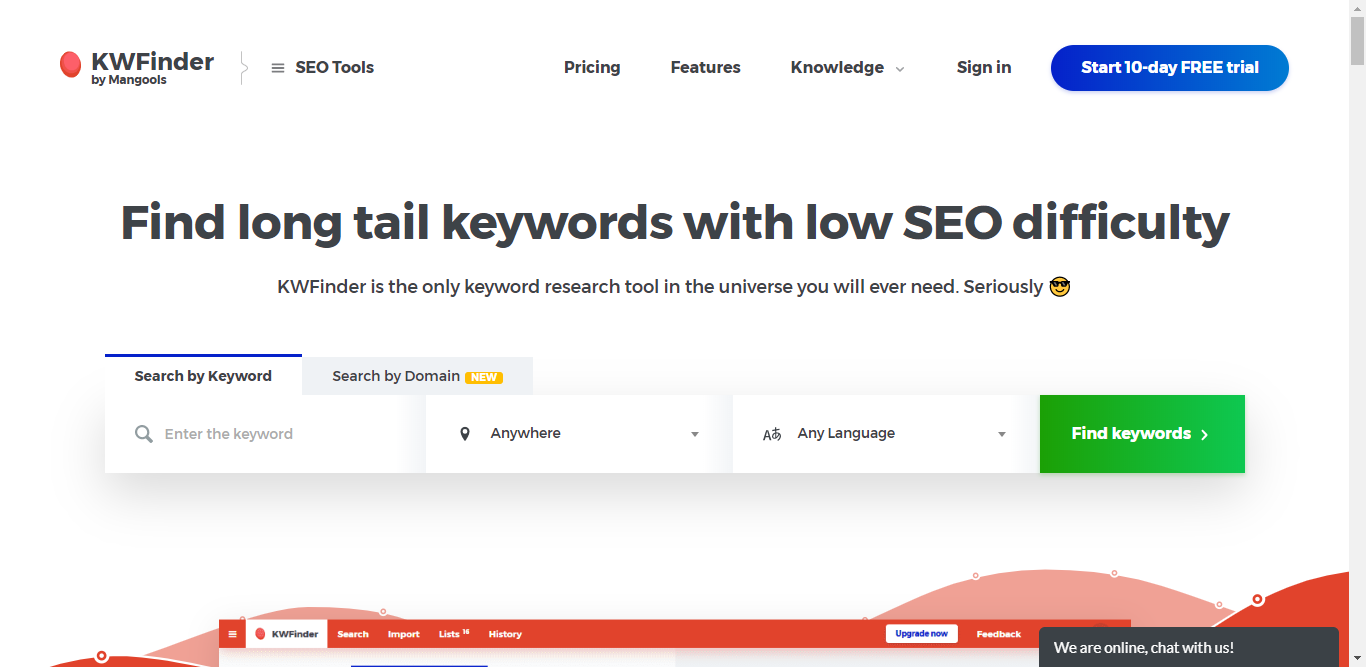 KWFinder is a keyword research tool with a great interface.
It is used to search for long-tail keywords.
It provides data on keywords including trend, search volume, CPC, and level of difficulty in results.
It operates the data as a keyword finder, but also can use to check the difficulty level in Google searches.
So you know how hard it will be to rank for that keyword in the numbers from one to a hundred.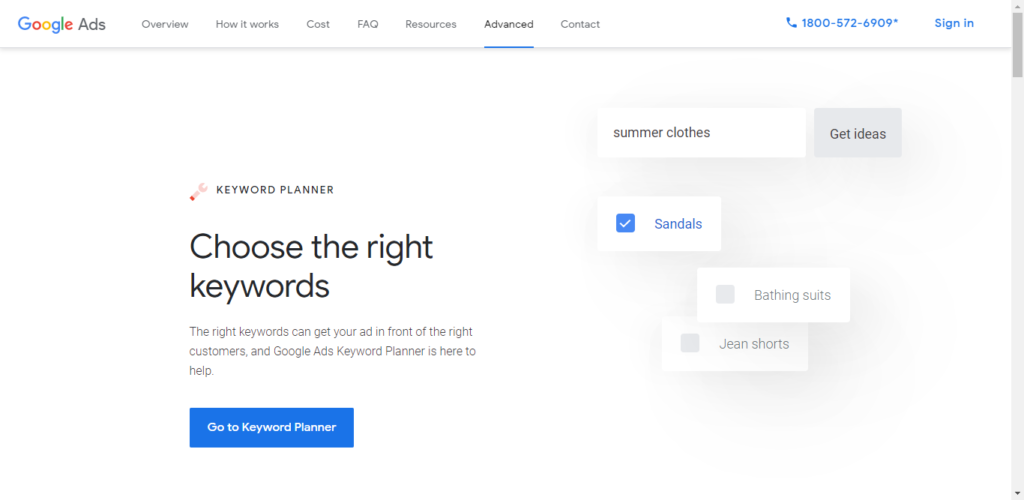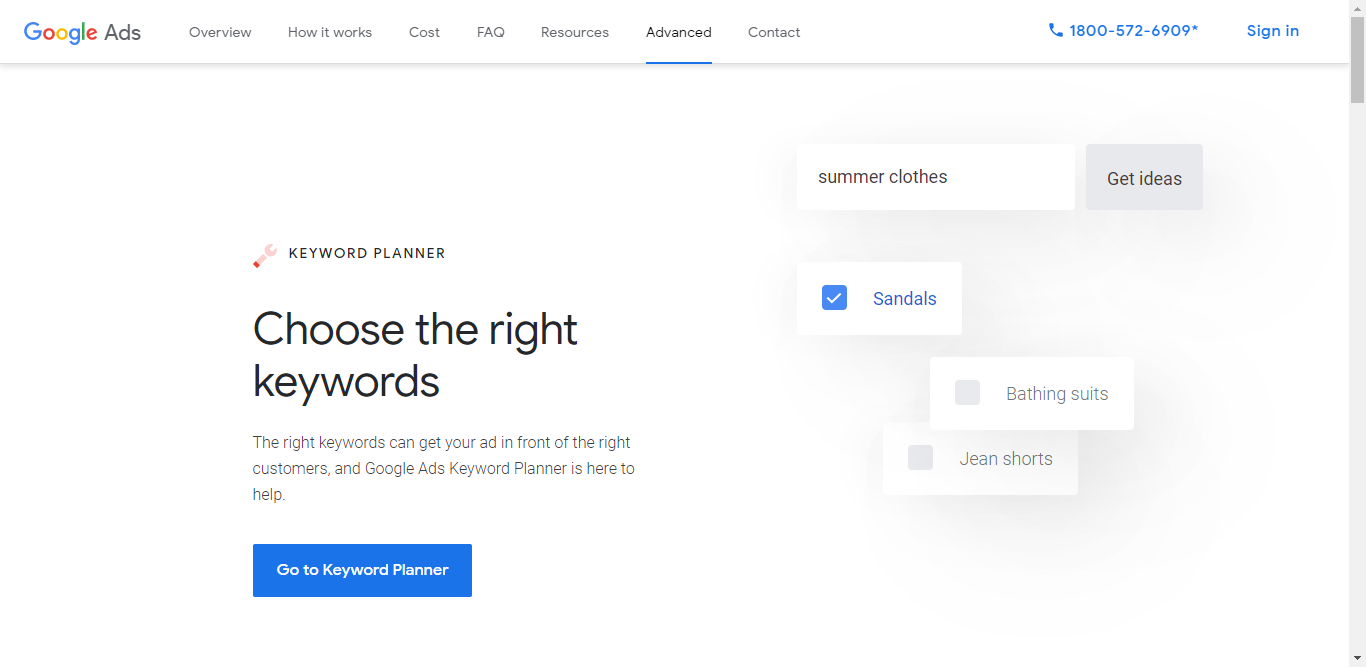 If you ask someone about which is the best tool for keyword research then he will surely suggest, a keyword planner.
It's free to use and launched and owned by Google.
This tool is directly integrated with Google Adwords and other bundles of tools.
Keyword planner offers you total searches of a particular keyword and its cost per click amount.
But you can't access the performance of your keywords on other search engines.
This tool is completely based on Google's search engine audience.
It is best for beginners and for the early stage of any website.
Additionally, you can also get the advantage of AdWords traffic estimator.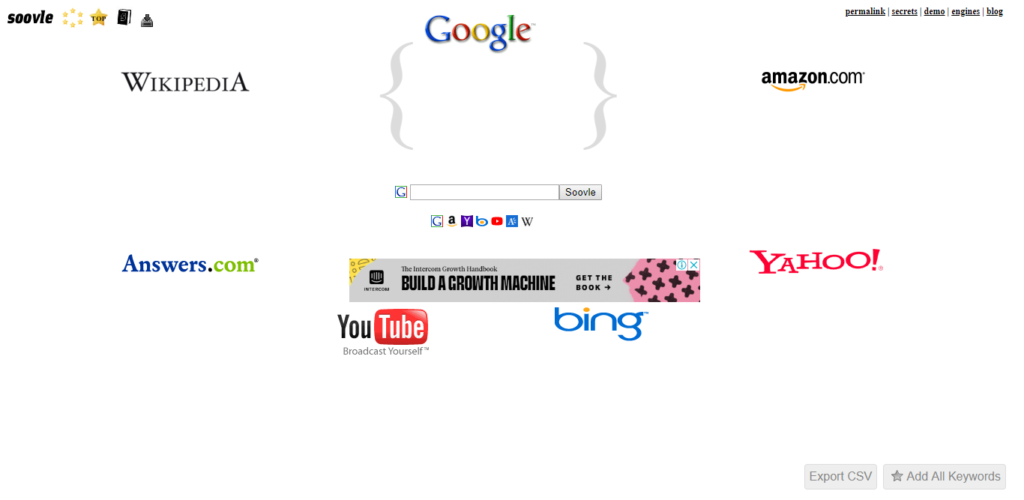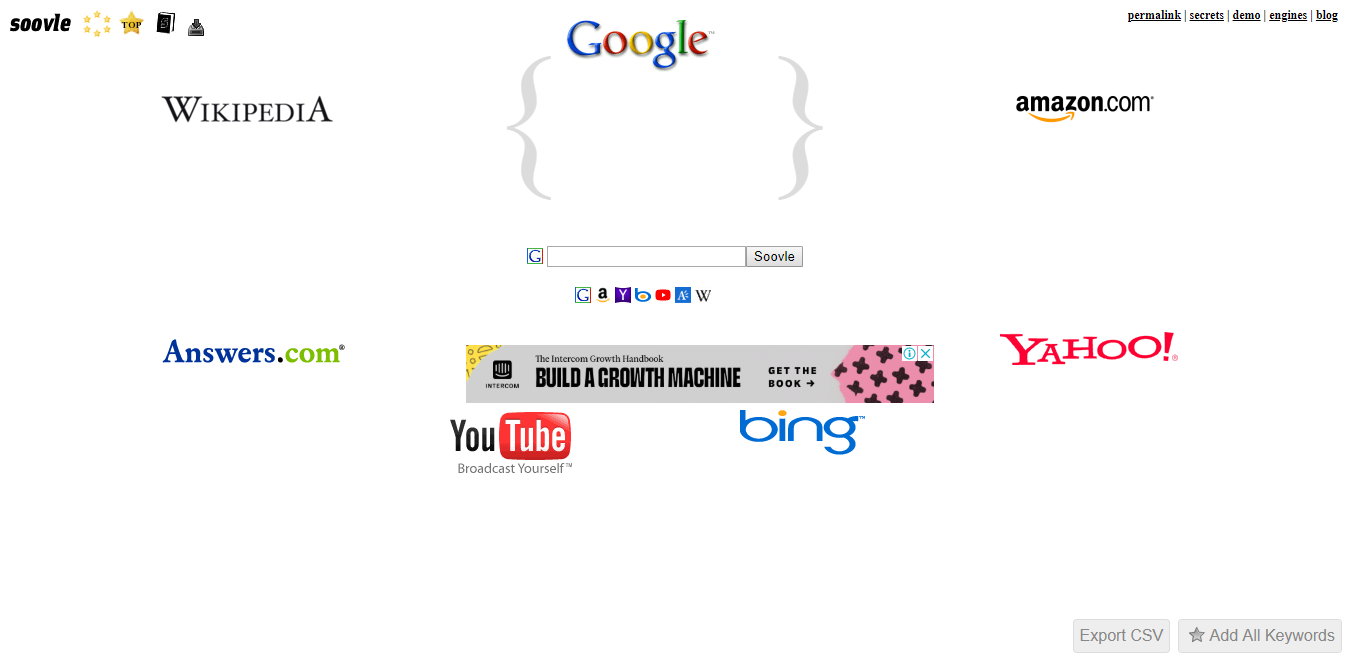 It provides keywords ideas suggested by Google, YouTube, Bing, Amazon, Wikipedia, Yahoo, and many more.
Soovle is very easy to compare the suggested keywords because it provides all results in one place.
It also has an amazing feature called drag and drop.
With this, you can easily save your favourite keywords that you selected by dragging and dropping them and after this, you can download your favourite keywords to a CSV file.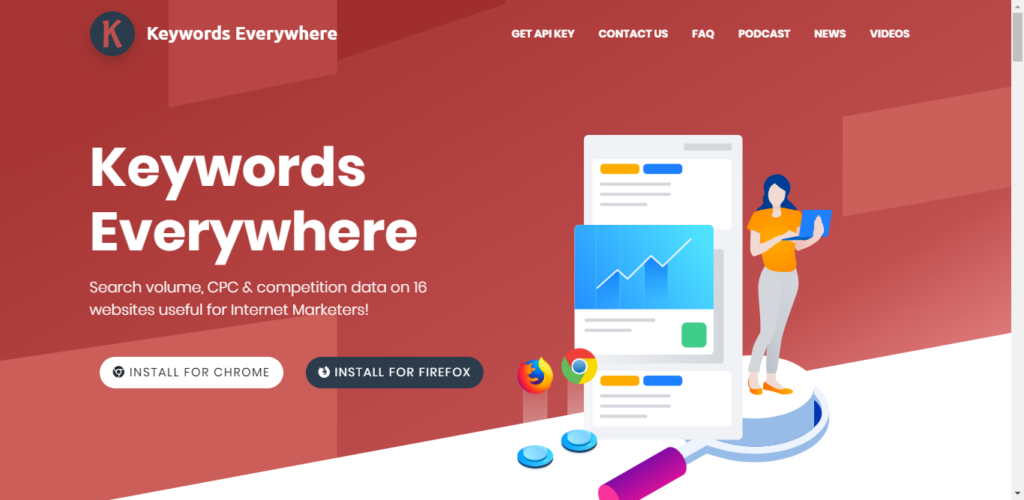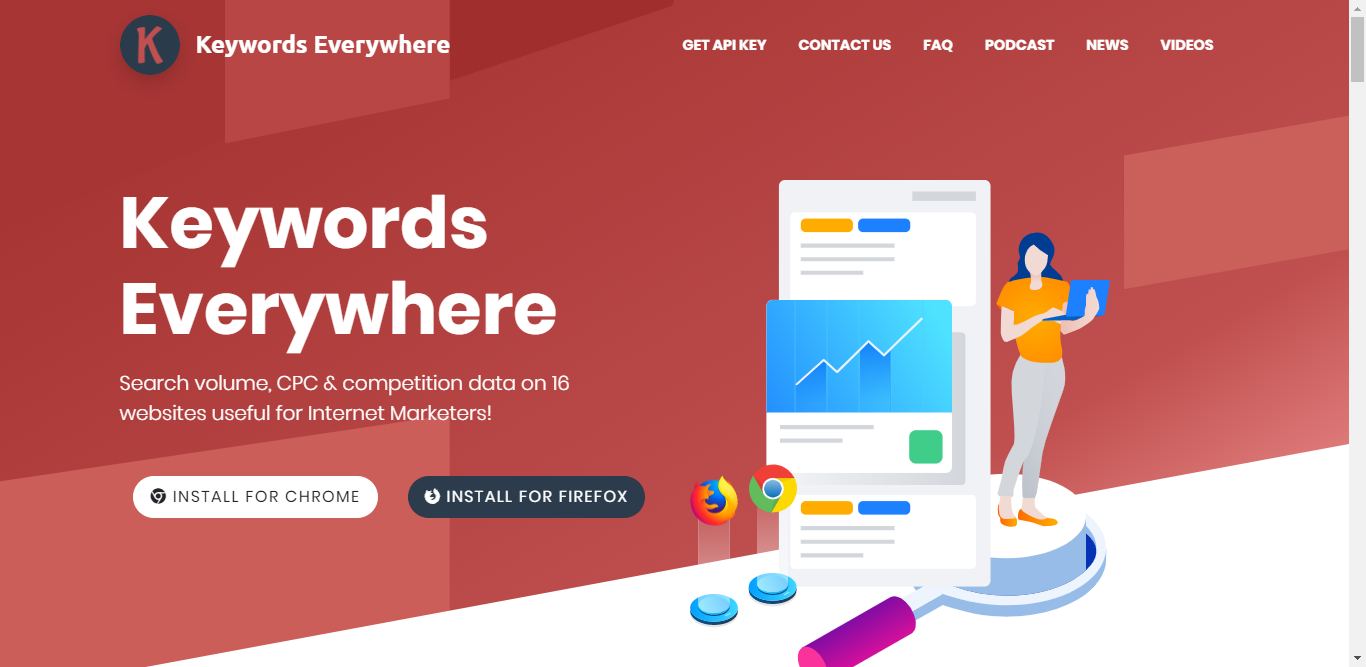 This tool exists in the form of a browser extension.
Keywords everywhere let you know the keyword volume, CPC, and Competition after typing a keyword or a query in the Google search bar.
It also allows you to see related keywords and their data and helps you to select keywords that can increase your site rank by finding keywords that your target customer searches for.
It not only supports Google search but also supports YouTube, Google trends, majestic, answer the public, and many more.
Keyword everywhere is the best add-on service for keyword research for search engines. You should try once.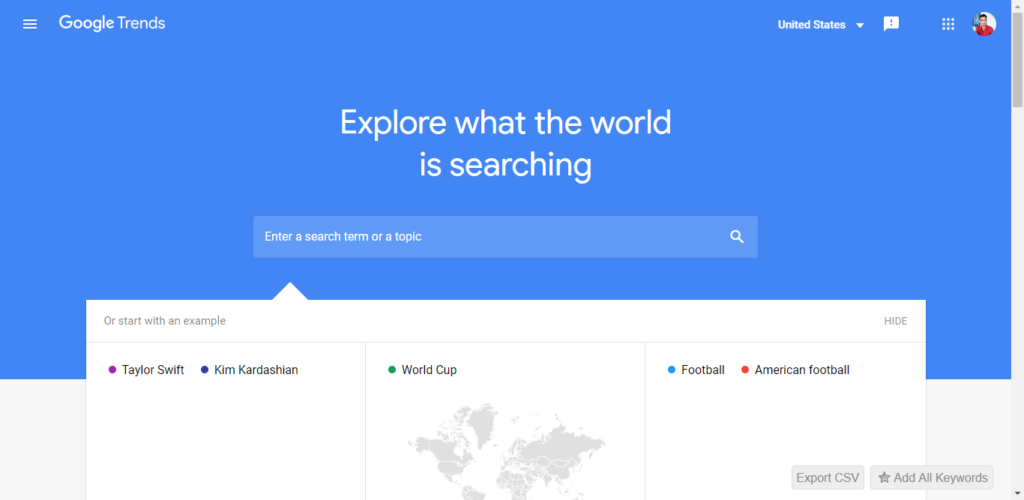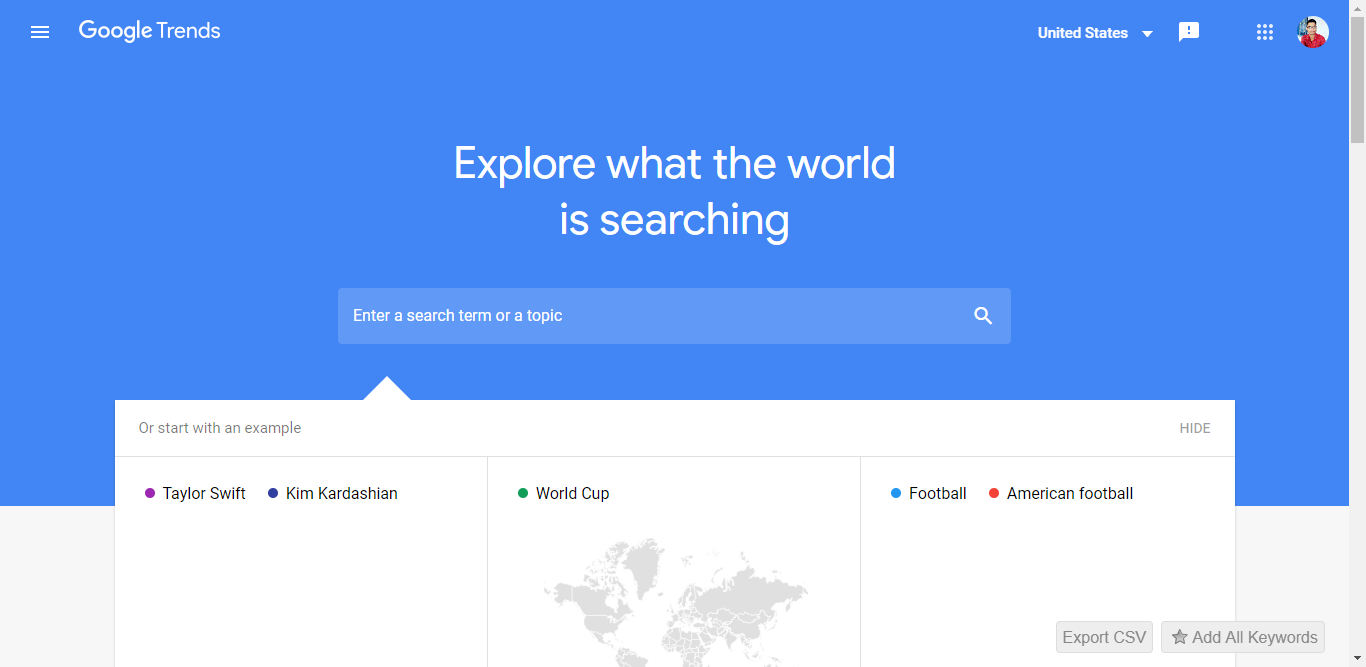 Google trend is popular for finding fresh keywords and searching trends.
With Google Trends, you can easily know about the trend that people are searching for the most and you have your trending keywords.
It is very important to refine the list of selected keywords.
If you want to choose one keyword from two and more options it's the best tool for you.
It also provides YouTube with the second most popular search engine search trend.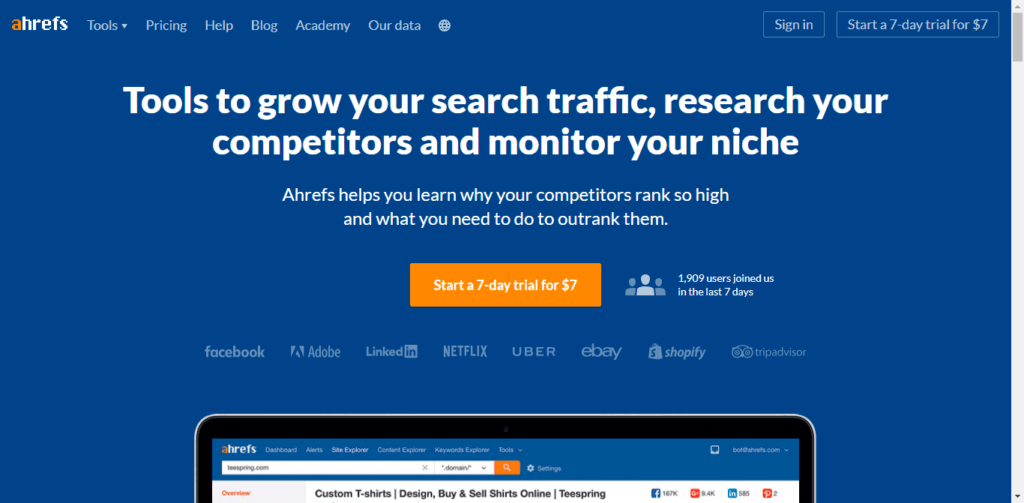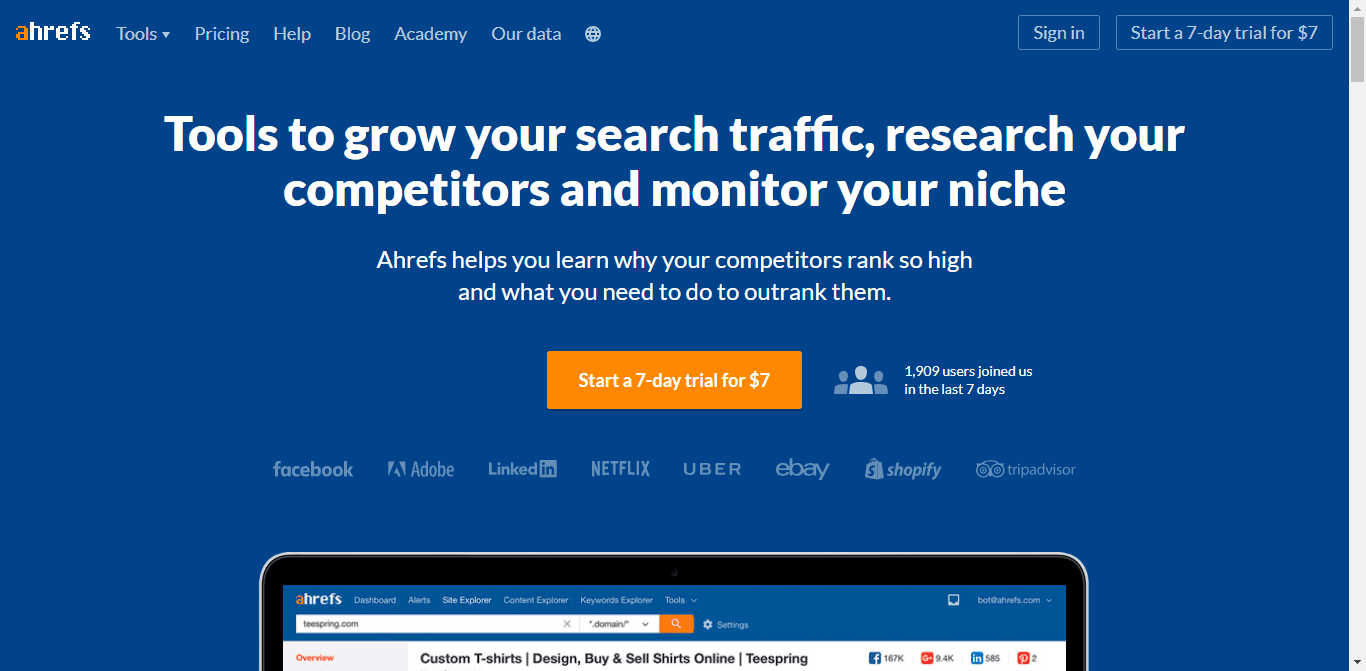 It's one of the most popular tools for keyword research.
It provides extensive details about keywords.
Also, it shows you how many clicks you can get from any particular keyword.
Another thing that makes Ahrefs Keyword research tool stand out is the great UI & the amount of data they provide.
You can create a list of keywords on the Ahrefs dashboard to target them directly so you can save your time without wasting it on making a whole excel sheet.
Also, read – Ahrefs free trial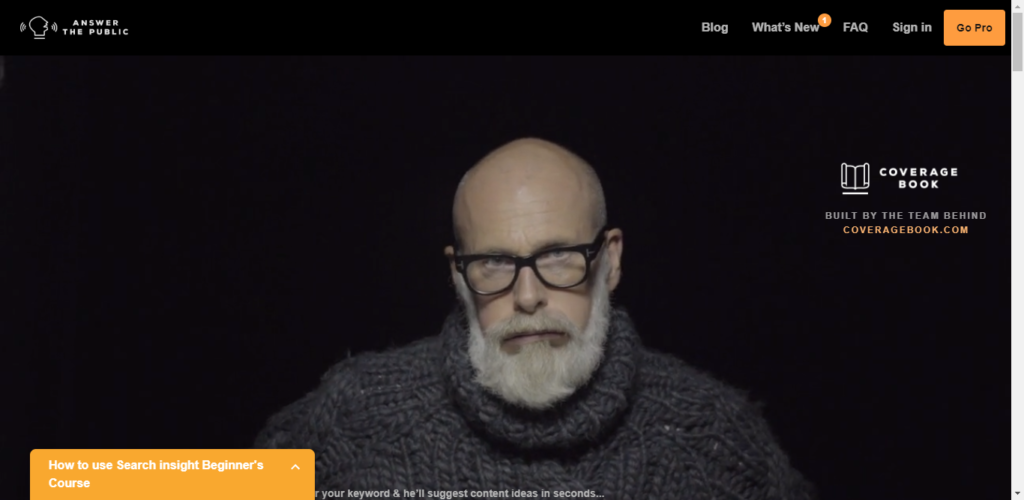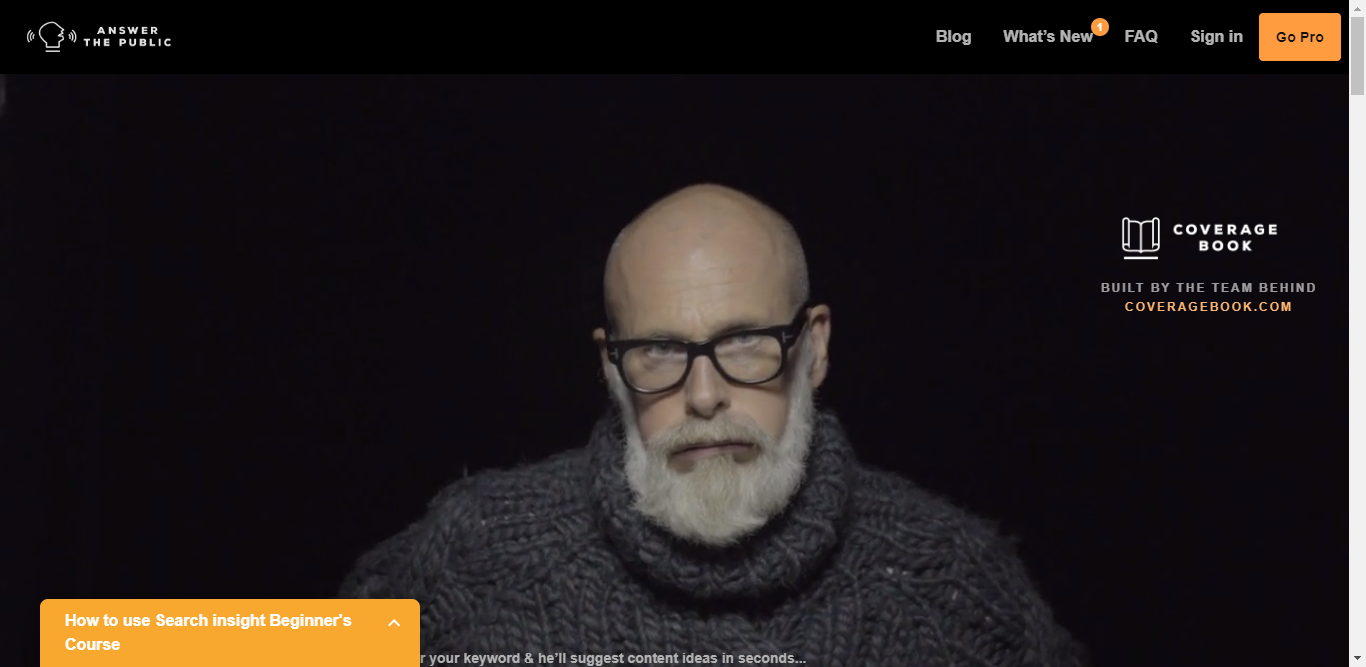 It is a question-based keyword generator tool.
Answer the Public finds questions, prepositions, comparisons, alphabetical, and related searches.
You can also use it to select the best topics for your blog with a particular keyword.
After typing a word it shows you long-tail keywords in the form of questions.
These search queries contain who, what, why, where, how, which, when, are, and is.
It also provides Google Autocomplete suggestion keywords.
Conclusion:
Using these tools you can track your ranking, find new relevant keywords and more.
Some tools are paid and free also. So don't hesitate to check everyone.