Online Photo Editor is an ADs Free and Free Advanced Photo Editing Tool, that helps you to edit photos without downloading any heavy application. This Needs only Browser (Chrome, Safari, Mozilla Firefox) and Internat Connection. The Online Photo Editor is offered by GoOnlineTools.
It is a photo editing tool that can edit the image on the browser. At this time this tool support only English Language. it is designed to be easy to use with a simple interface, so it can be used relatively easily. Available features include filters, resize, crop, rotate / flip, draw tools, insert text objects, add frames, apply rounded corners. The edited image file can be downloaded in PNG format.
Basic Usage of Online Photo Editor Tool:
Step 1: Access Online Photo Editor site and click the "Start Editing" button.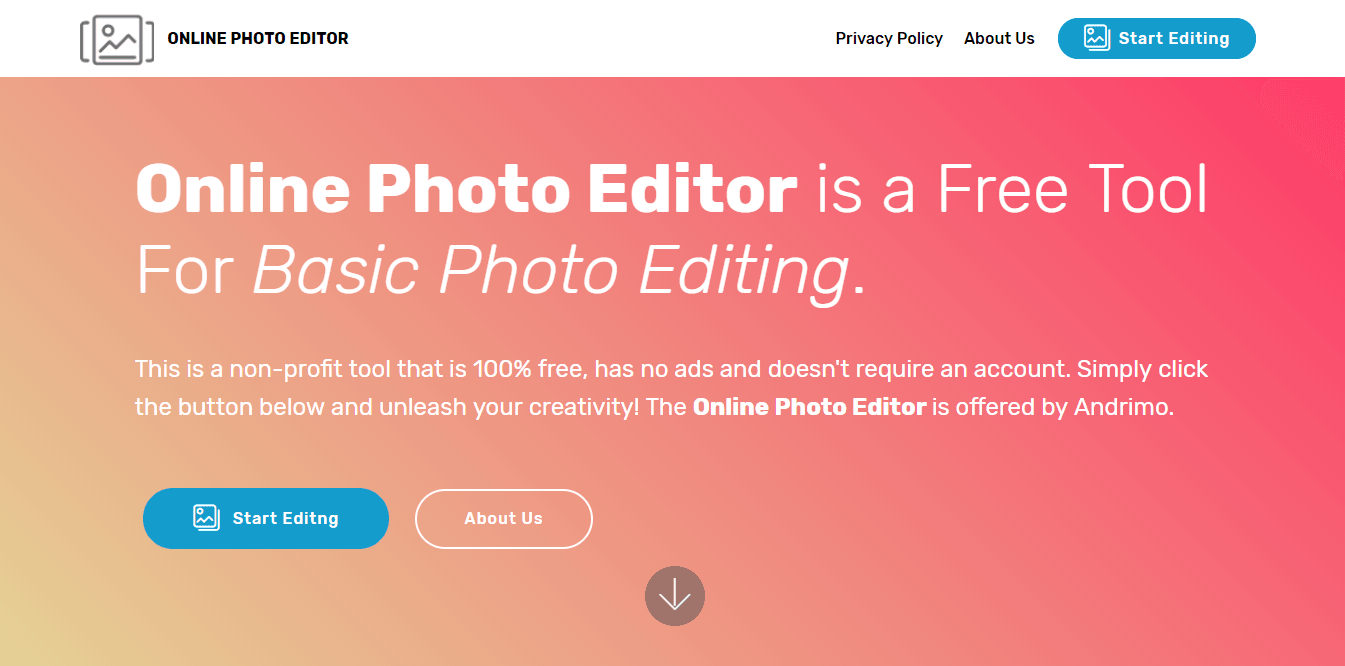 Step 2: Click the "Open Photo" button to upload the image file you want to edit.
※ Click on the sample image under "or use a sample" for explanation here.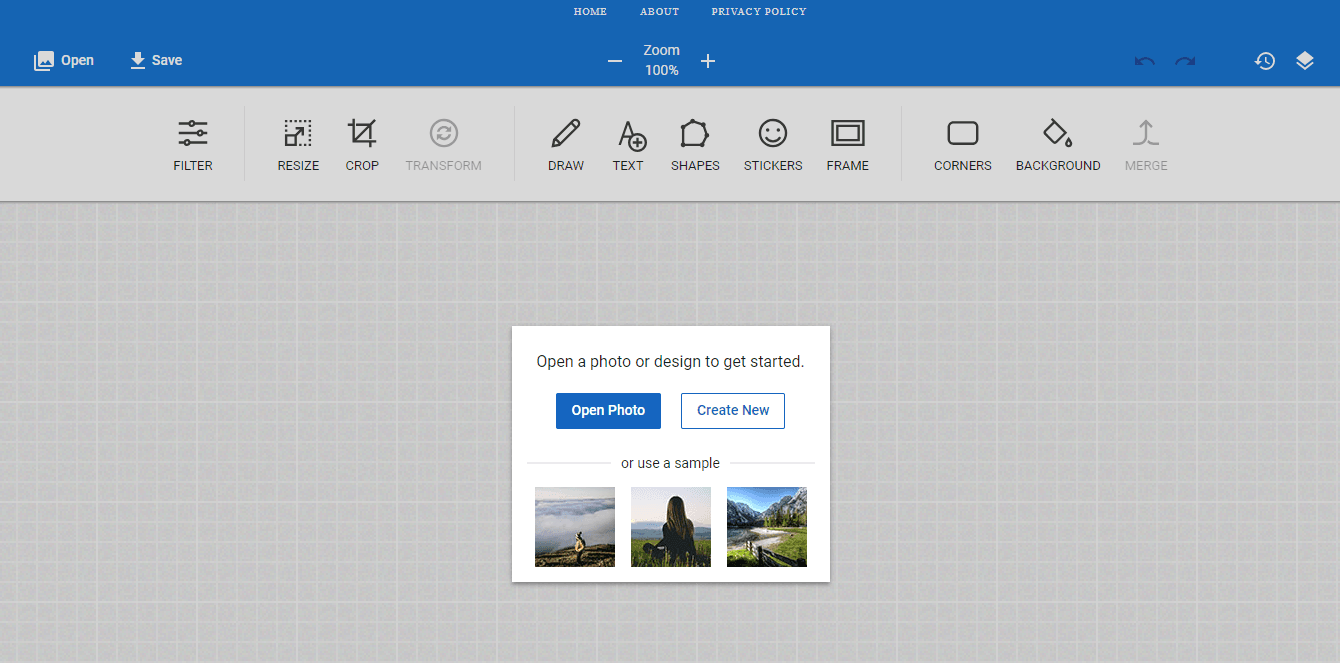 Step 3: After editing, you can download it as image.png by clicking the "Save" button on the top left of the page.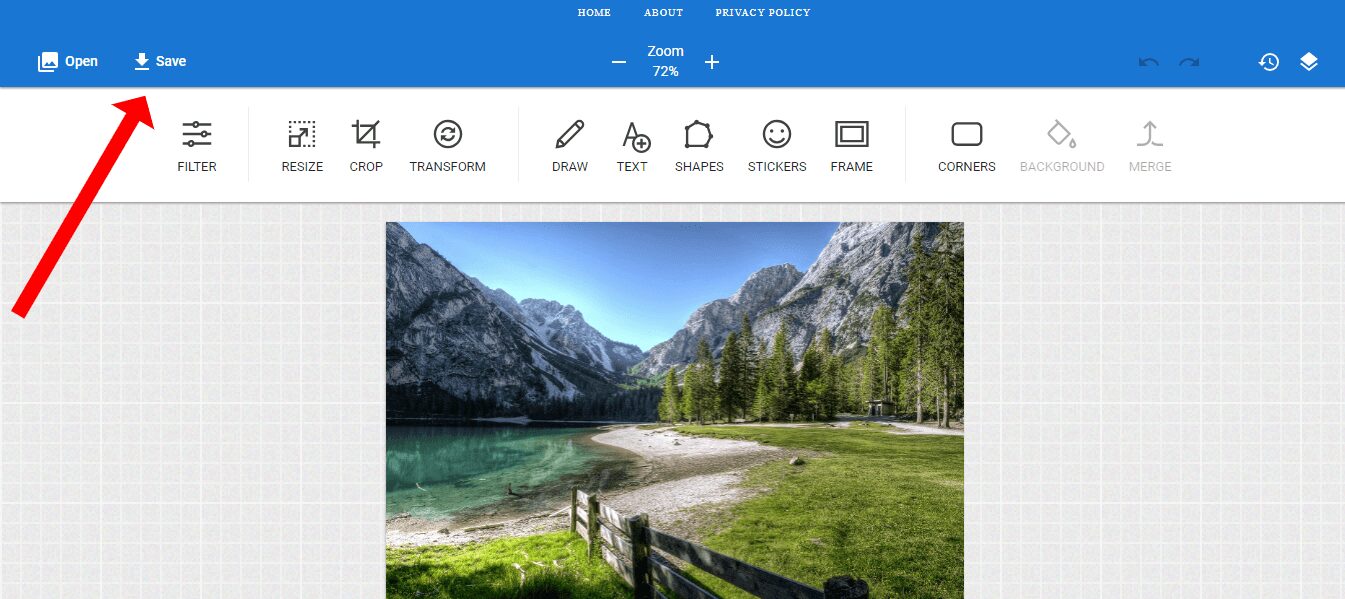 Available Functions:
The following features are available in Online Photo Editor:
FILTER
You can apply filters such as grayscale, vintage, polaroid, and sepia. It is also possible to apply more than one.
RESIZE (Resize)
Resizes to the specified size, specified percentage.
CROP (Crop)
Crops the image to an arbitrary area.
TRANSFORM
Rotate left 90 degrees, rotate right 90 degrees, flip left / right, flip up / down, move the slider and rotate as desired.
DRAW (Draw)
Can be drawn freehand. Select a brush color from Brush Color, select a brush type from Brush Type, and select a brush size from Brush Size.
TEXT
Click Add Text to add a text box and double-click to edit. Select the text, select a color from the Color Picker, and select a font from the Font.
SHAPES
Adds shapes such as circles, rectangles, triangles, arrows, stars and more. Initially, it is a black shape, but after applying by clicking on the "Apply" button, you can click on the shape to select and make the following edits from the menu displayed at the top. ( Shadow, Color, Outline, Background, Texture, Gradient, Opacity (transparency) )
STICKERS
You can add any objects from the following stickers provided.
FRAME
Applies a frame.
CORNERS
You can adjust the corner radius by moving the Radius slider.
Conclusion:
If you want to edit a photo without downloading any heavy app than try this tool this is absolutely free. If you want more features in this tool please drop your comment below.