Before we get into the best alternatives, it's essential to have a working knowledge of what Tubebuddy is and how it works. Understanding its basic functions allows us to evaluate alternatives better.
TubeBuddy is a youtube optimization and channel management toolkit. This tool helps your channel to grow faster by analyzing youtube channel data and making a youtube channel and video SEO friendly by providing relevant tags, titles and descriptions. Not only this you can extract and view tags of any published youtube videoes.
As per my own experience, Tubebuddy is the best tool for Youtube channel management, I used almost all youtube SEO tools but Tubebuddy provides all required channel management tools in one place.
But tubebuddy is not a completely free tool. So if you don't have the budget, you can't use tubebuddy for a longer time.
Many users are looking for a Tubebuddy alternative because of some reason.
You might be searching for a Tubebuddy alternative because:
You don't have a budget.
You didn't understand functions.
You didn't see any growth in the channel.
You are looking for a completely free tool.
I prefer you to check this video before leaving tubebuddy because there is no doubt tubebuddy is best. If you are going to tubebuddy because of the high price, click here to get 30 days entirely free trial.
Luckily, I've got the eight best tubebuddy alternatives that are listed below one by one.
Best TubeBuddy Alternative
TuBeast
Tubics
Rapidtags
Keywordtool.io
Social Blade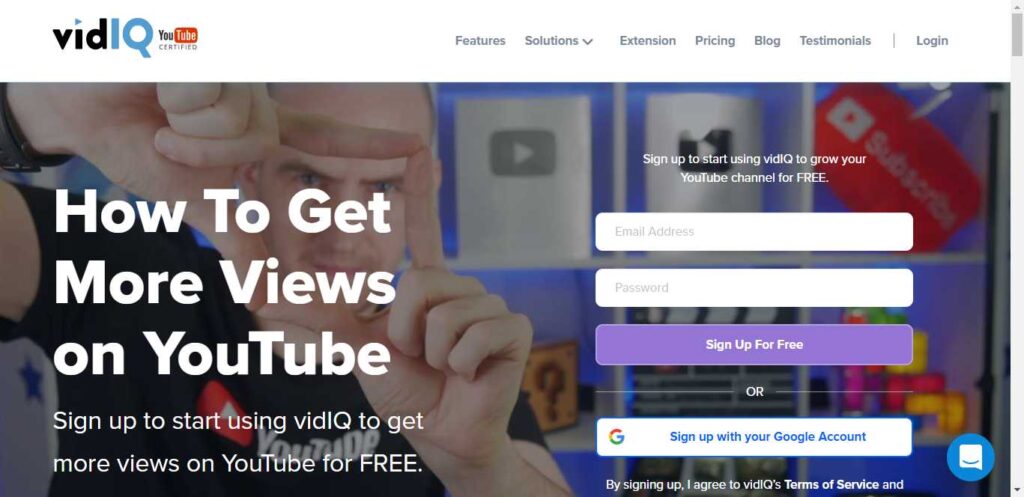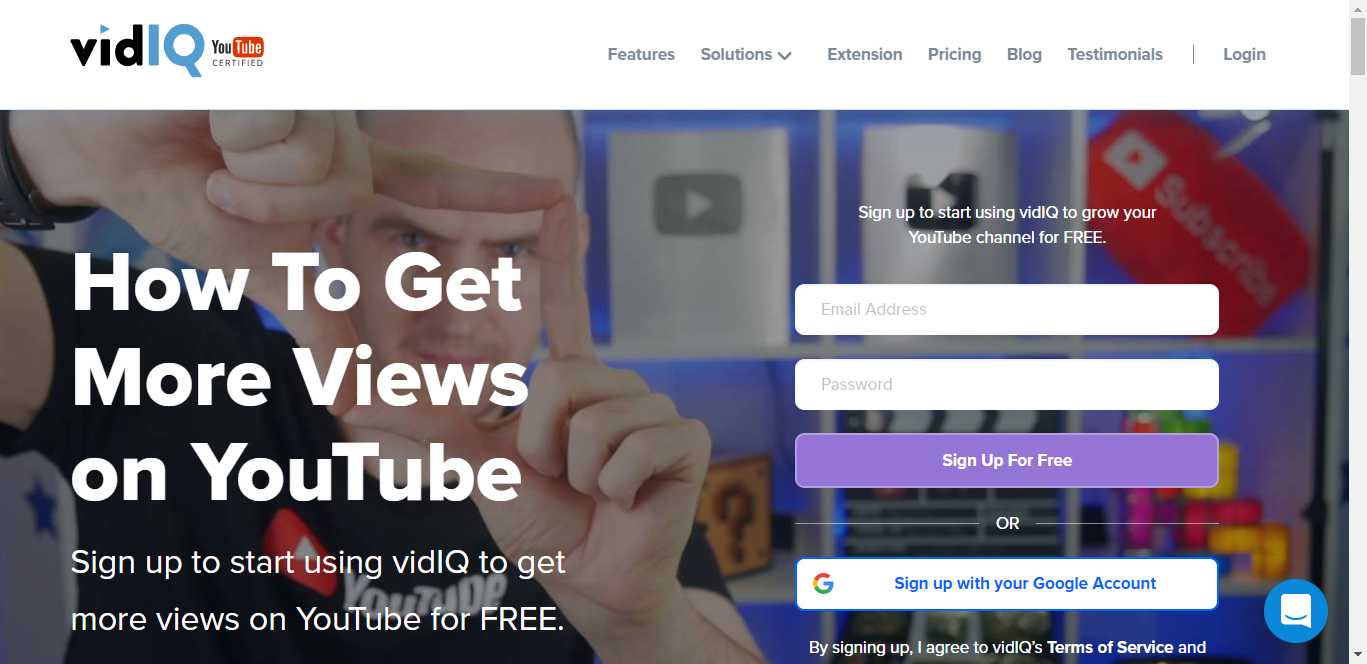 VidIQ is a youtube SEO and channel management tool. It helps you acquire the tools and knowledge needed to grow your audience faster on YouTube and beyond.
The best feature of VidIQ is tending alerts because it shows which topic is going to get popular in future so you can get an idea of what types of video to create.
VidIQ comes with three paid plans and one free plan, paid plan starts at 7.50$ per month but for 1st month you can try VidIQ Pro for free.
This tool is completely similar to Tubebuddy. Almost all features of Tubebuddy are available in VidIQ. So if you are looking for a similar alternative with more features to tubebuddy then VidiQ is the best tool for you.
VidIQ is the only perfect tubebuddy alternative.
Features:
Keyword tools help you to find the best keywords for your content. You can research keywords directly in the youtube search not only keyword suggestions you know how much traffic particular keywords get and their cost per click.
The competitor's tool gives you access to all your competitor data, eg – competitors' top videos, competitors' top performing tags and more.
Trends Alerts send email alerts to keep an eye on trending topics related to your interest. So if you want to produce a trending video then make a video instantly when you receive the alert.
Compare views is another good tool to track video performance. This tool compares your channel's average video performance vs recently published video performance.
Productivity Tools helps you to bulk edit cards, bulk copy and add bulk end screens. Not only this you can also create comment templates to answer comments faster.
The Thumbnail generator allows you to create eye-catching thumbnails for your youtube video without leaving the youtube creator studio.
Channel Audit allows you to find issues on the youtube channel. If your video titles, descriptions or tags are too short or long then channel audit reminds you to fix it.
Pricing:
Basic – Free
Pro – $7.50 / month
Boost – $39 / month
Boost+ – $415 / month
Availability:
* Click here if you want to know more about the vidiq free trial.
If you already used this free trial then don't worry you will still get 35% OFF for 3 months on vidIQ Pro or Boost monthly plan by entering the "HUBSADDA" promo code.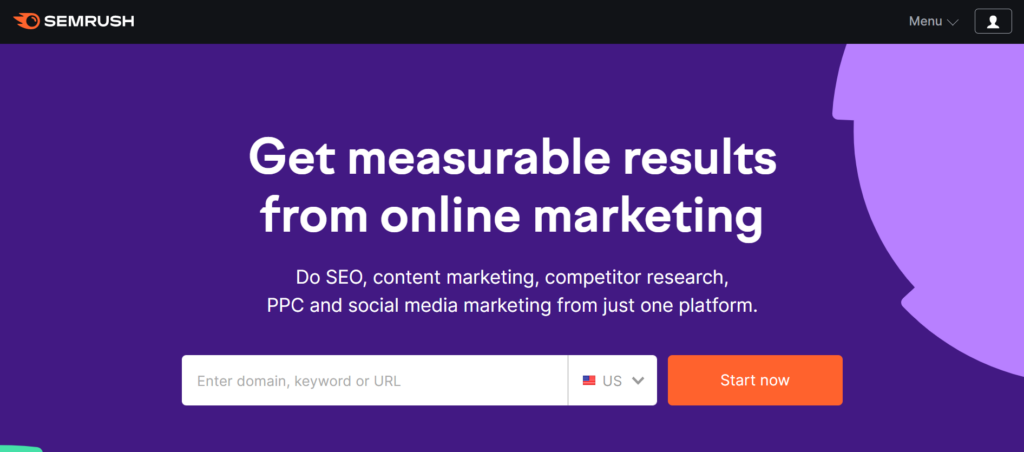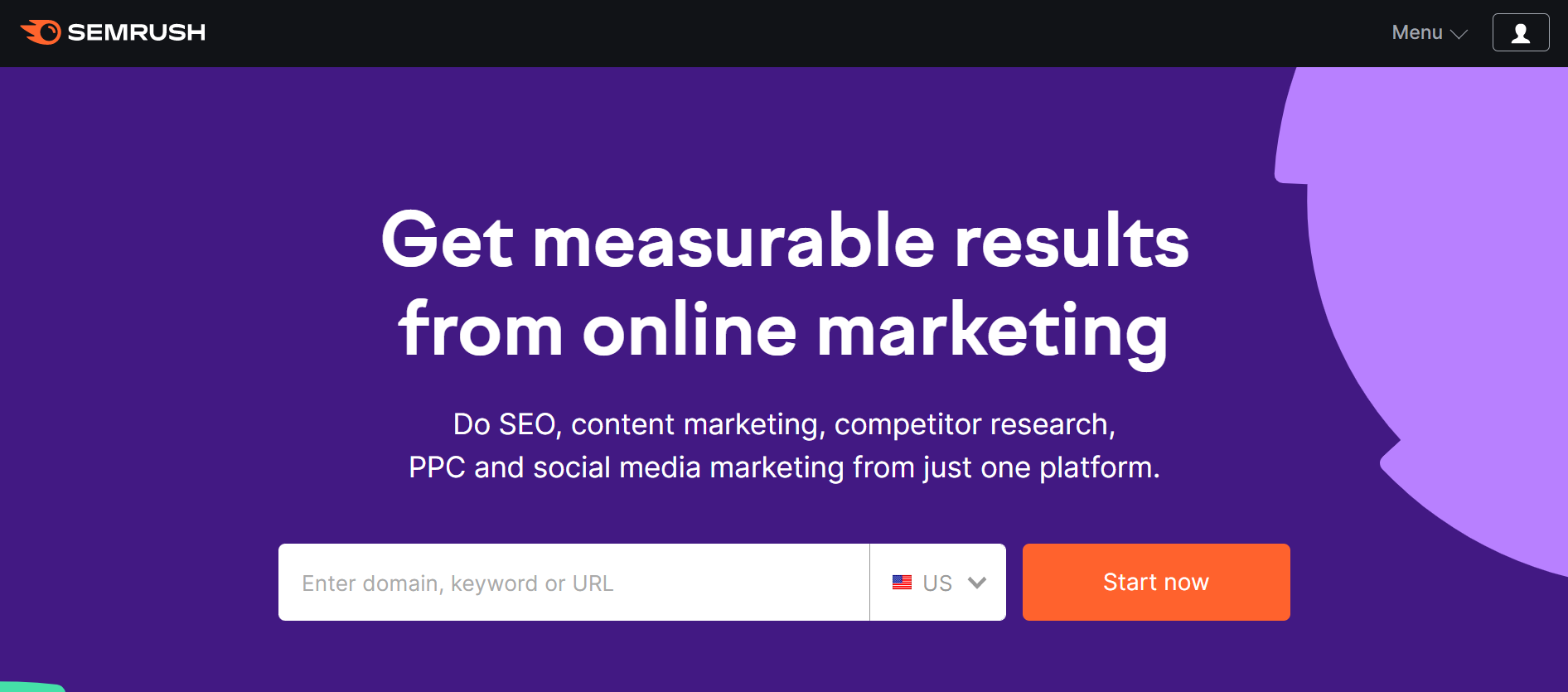 Semrush is not only used for youtube keyword research, it's a complete toolkit for online marketing, youtube SEO, content marketing, competitor analysis and social media marketing.
Features:
Keyword Research
Organic Research
Keyword Magic Tool
Keyword Gap
Keyword Manager
Organic Traffic Insights
Rank Tracking
Position Tracking
Pricing:
Pro – $119 / month
Guru – $229 / month
Business – $449 / month
Availability:
Also, read – Aweber Free Trial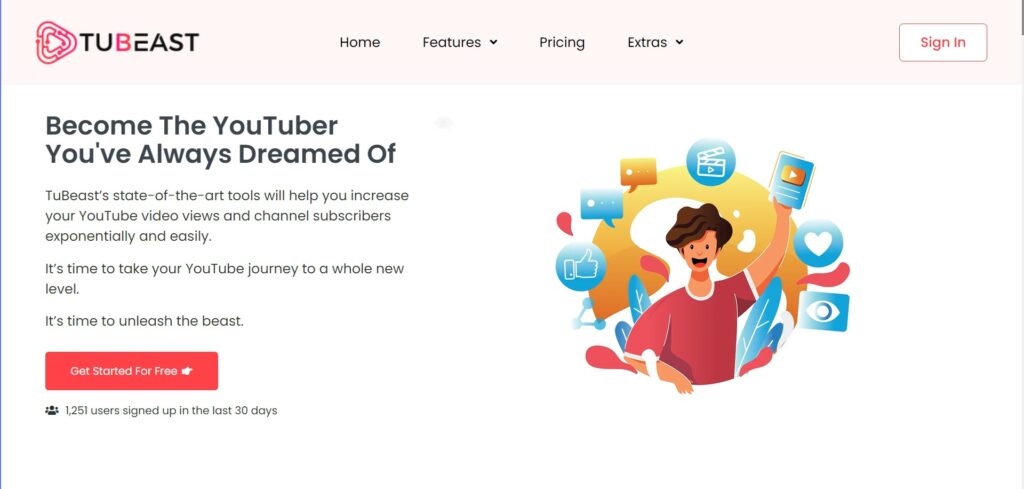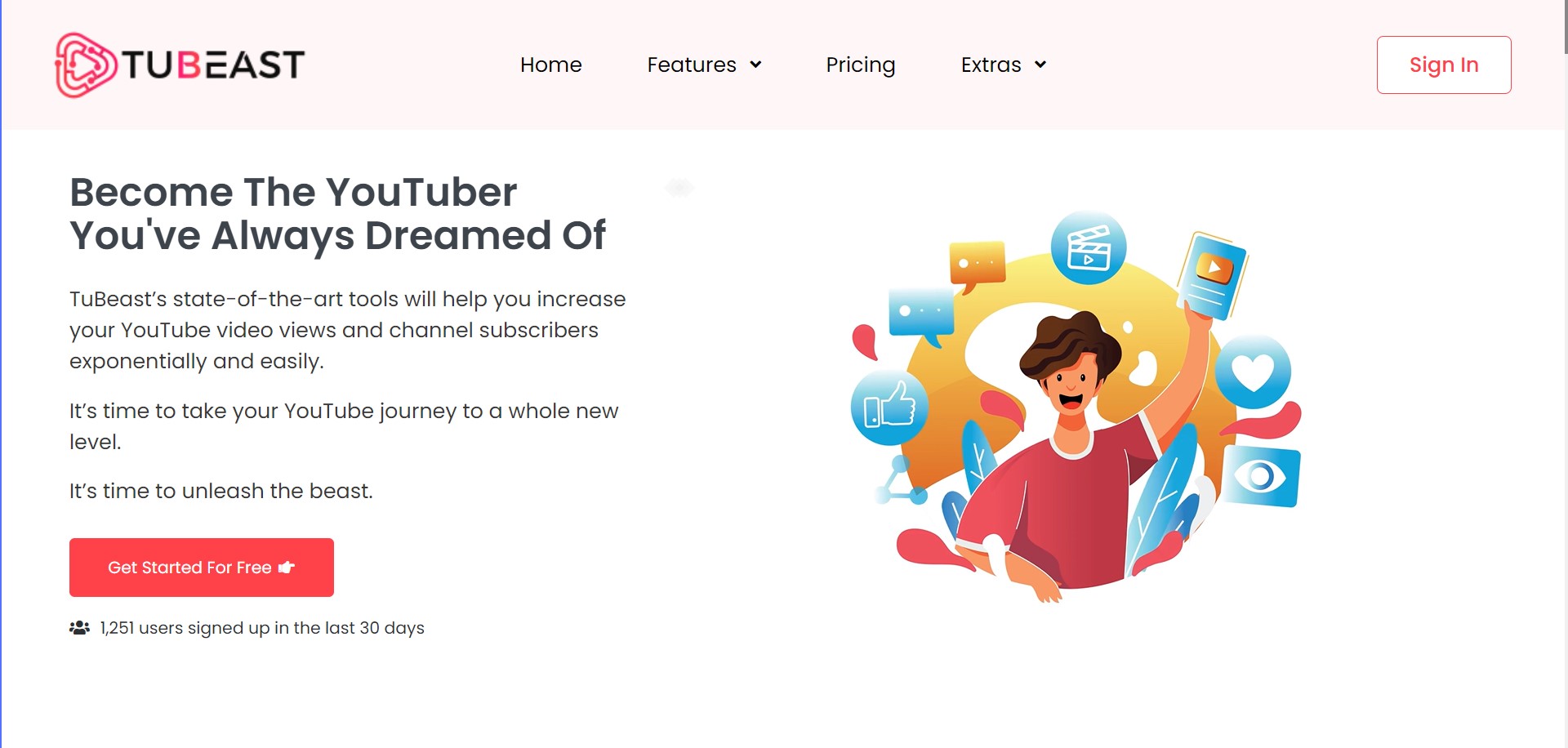 TuBeast, a web platform and extension containing advanced tools and features was made by YouTubers for YouTubers. It was built using artificial intelligence, machine learning, computer vision, and big data – some of the world's most advanced and powerful technologies.
Features of Tubeast are fewer as compared to Tubebuddy. Tubeast was recently launched and the price is high compared to Tubebuddy.
Features:
Benchmarking.
Reporting.
Statistical Analysis.
Market Research Tools.
YouTube Keyword Tool.
Advanced Topic Research.
The Beast Tracker.
Artificial Intelligence Tools.
AI Video Analysis
Pricing:
Starter – Free
Standard – $47 / month
Premium – $97 / month
Beast – $247 / month
Availability:
Also, read – VidIQ Alternatives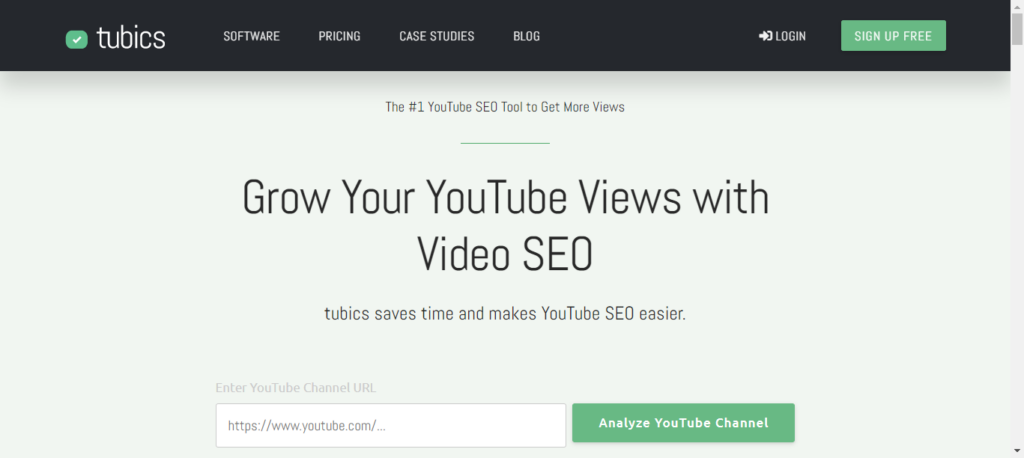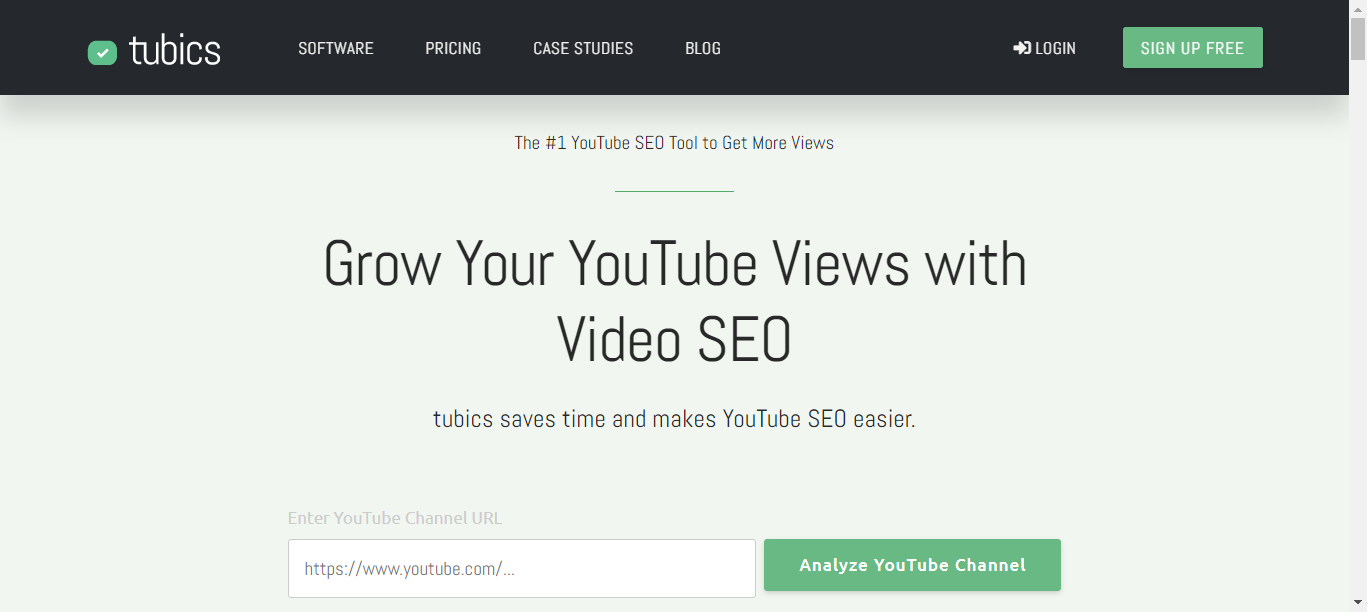 Tubics is a YouTube SEO tool that helps your videos rank better on Google and YouTube. It suggests an Unlimited tag and Free YouTube SEO analysis.
Tubics is only used for analyzing youtube channels. So this tool is not an all-in-one tool like Tubebuddy.
Features:
YouTube keyword tracking
Competition tracking
Tag suggestions
Monthly performance reports
Thumbnail A/B testing
Multi-channel management
User management
YouTube keyword tracking
Priority chat support
YouTube Certified account manager for support
Pricing:
Enterprise – $790 / month
Availability:
Also, read – VidIQ vs TubeBuddy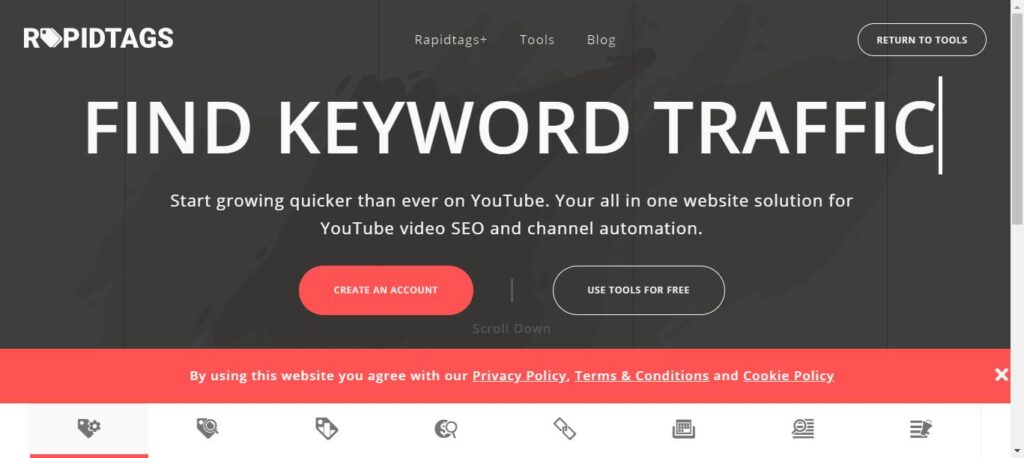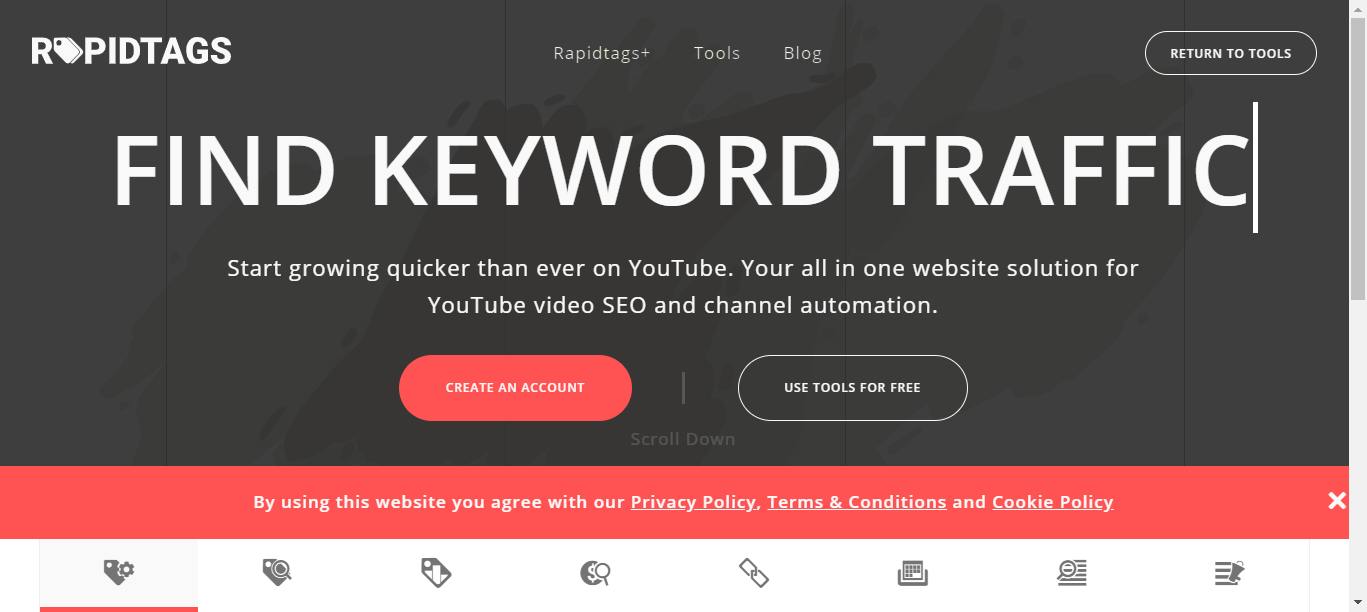 Rapidtags is also a youtube SEO tool, It provides tools to help you easily grow your YouTube channel. Rapid tags will grow your channel to the next level.
A YouTube keyword research and tag generator is the most popular tool offered by Rapid Tags. This tool requires access to a youtube channel for analyses.
Features:
Tag Generator.
Tag Analyzer.
Search Ranker.
Video Remonetizer.
Auto-linker.
Upload Planner.
Description Analyzer.
Description Campaigns.
Pricing:
Availability:
Also, read – GetResponse Alternatives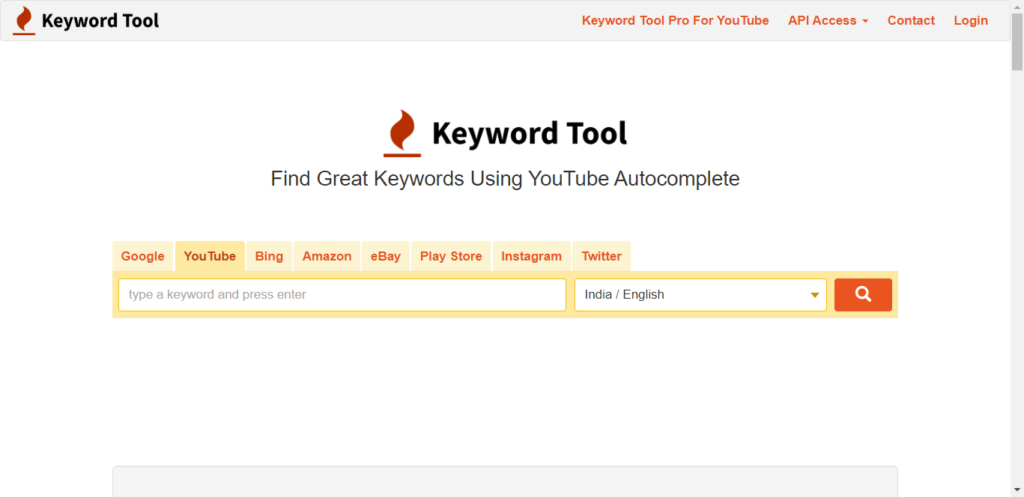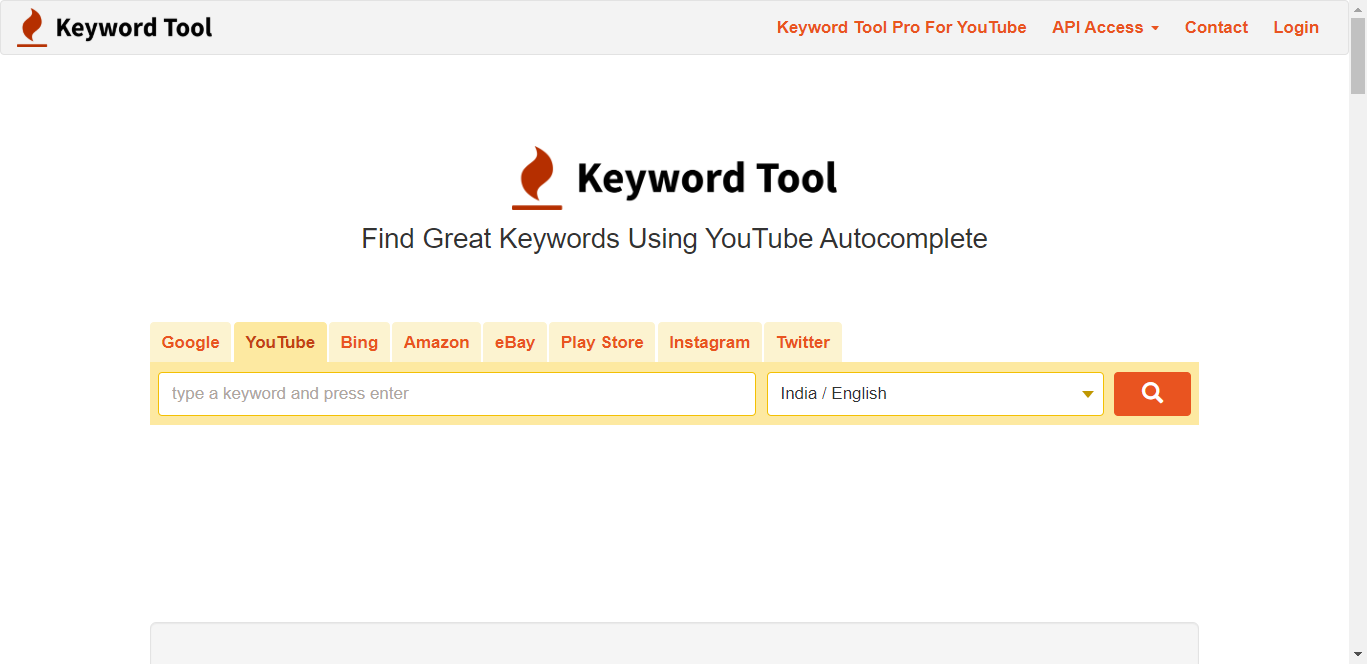 Keyword Tool is a beneficial instrument for YouTube tag generation. By pulling relevant keywords from YouTube autocomplete. This tool helps you to find relevant keywords.
KeywordTool.io provides three key features; Find Keywords, Analyze Competitors, and Check Search Volume. So if you are looking for a dedicated keyword research tool for youtube then KeywordTool.io is the best solution for you.
Features:
Search Volume Data
Cost-Per-Click Data
Google Ads Competition Data
2 Times More Keywords
Competitor Keyword Analysis
Bulk Search Volume Analysis
API Requests/day
Pricing:
Free
Pro basic – $89 / month
Pro Plus – $99 / month
Pro-business – $199 / month
Availability:
Also, read – How to Install Tubebuddy on Chrome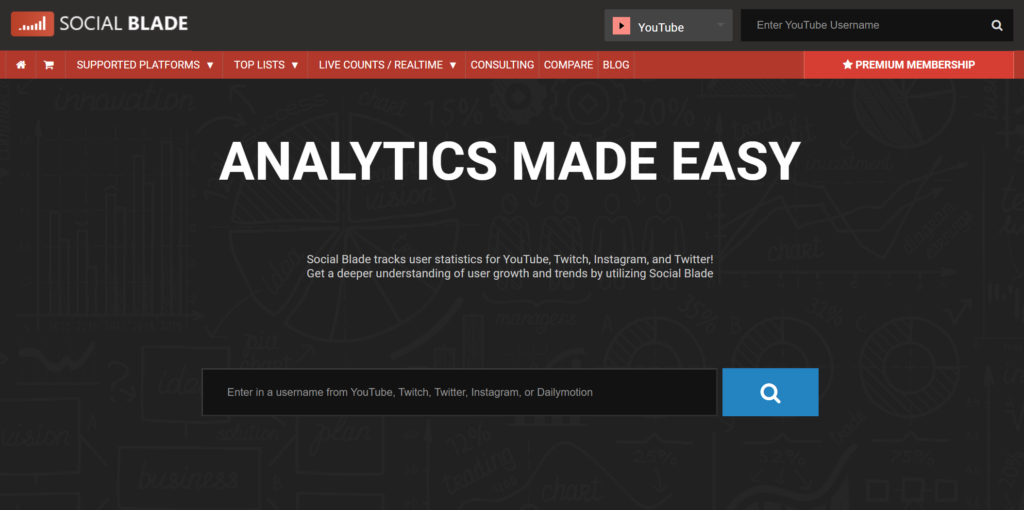 Social Blade tracks user statistics for YouTube. So you can get an idea about your channel. Get a deeper understanding of user growth and trends by utilizing a social blade.
Features:
Activity Dashboard
Campaign Analytics
Customizable Reports
Dashboard
Engagement Tracking
Influencer Tracking
Performance Metrics
Reporting/Analytics
Search/Filter
Social Media Integration
Social Media Monitoring
Social Performance Management
Social Promotion
Pricing:
Free
$3.99 Bronze
$9.99 Silver
$39.99 Gold
Availability:
Also, read – Aweber Alternatives
Conclusion
As per wn experience, all tools have their advantages but I prefer you to choose VidIQ if you want to switch from Tubebuddy and grow your channel faster.
I mentioned almost all Tubebuddy alternatives. Now you need to choose which one is best for you. Please let me know which one you choose in the comment box.