A new PC is an absolute technological start for every lucky person. I would like to collect the most necessary things in it, but at the same time not overloading the operating system. But no matter how many programs and utilities are installed on Windows, there is always something new and interesting, and most importantly, necessary.
The essence of Windows application is determined at the first stage of its development – the discovery phase. At this stage, the business owners decide whether it is worth developing an application and whether it will be valuable to users. The number of PC users is growing and with it the number of useful applications increases. According to the data of 2020, the monthly number of Windows users has reached a billion. 
In this article, we have collected the most interesting apps for Windows, suitable for every user of a new PC.
1. Affinity Photo
Adobe Photoshop was and remains the best image and photo editor, but for those who do not do it professionally, it is not profitable to pay for an Adobe subscription constantly. For access to all the features of Affinity Photo, it is enough to pay a one-time subscription for $49.99, which covers the installation of the application on multiple PCs at once. Its interface is similar to Ph, while it is easy to use and has good functionality. The developers are constantly improving the system and adding new features.


2. 1Password and Lastpass
Ideal Password Managers – 1Password and LastPass provide strong protection against theft of sensitive information and track multiple passwords generated.
In addition, they automatically assign obfuscated and complex passwords to apps for Windows and the other applications, storing them on a personal identifier. Both programs have proven to be effective, so feel free to choose one of them.
3. VLC Media Player
Unlike the standard and primitive Windows Media Player (WMP), which supports a limited number of formats, VLC Media Player program any audio and video file.
VLC supports all formats and has many useful plugins with which you can customize your player. Useful functions:
loading video from the player;
viewing files is available right during download;
change of skins of the media player is available;
loading and managing subtitles;
volume increases up to 200%;
playlists management.
This is not the whole list of VLC features. The program is free and does not require subscriptions, and it is also protected from ads.


Screenshots are taken by almost every user daily. Snipping Tool and Snip & Sketch are standard applications with a limited set of features. The perfect companion for taking screenshots is the ShareX tool. Benefits:
many ways to capture;
built-in editor with extensive functionality;
the ability to capture color;
built-in ruler;
performing automatic actions after creating a screen.
Plus, the app is free.


5. Advanced SystemCare
To eliminate the performance degradation that inevitably occurs over time, Advanced SystemCare was created on all PCs. This is a device cleaning tool that protects it from debris accumulation.
In addition to cleaning, you can tweak some computer settings to improve performance. The app has a built-in game mode to disable unnecessary background processes that interfere with games.
The Internet with Advanced SystemCare will also run faster, thanks to automatic browser configuration and deletion of data that violate the security of confidential information.
The application has a free version, which is quite enough for work, and a PRO package for access to additional features.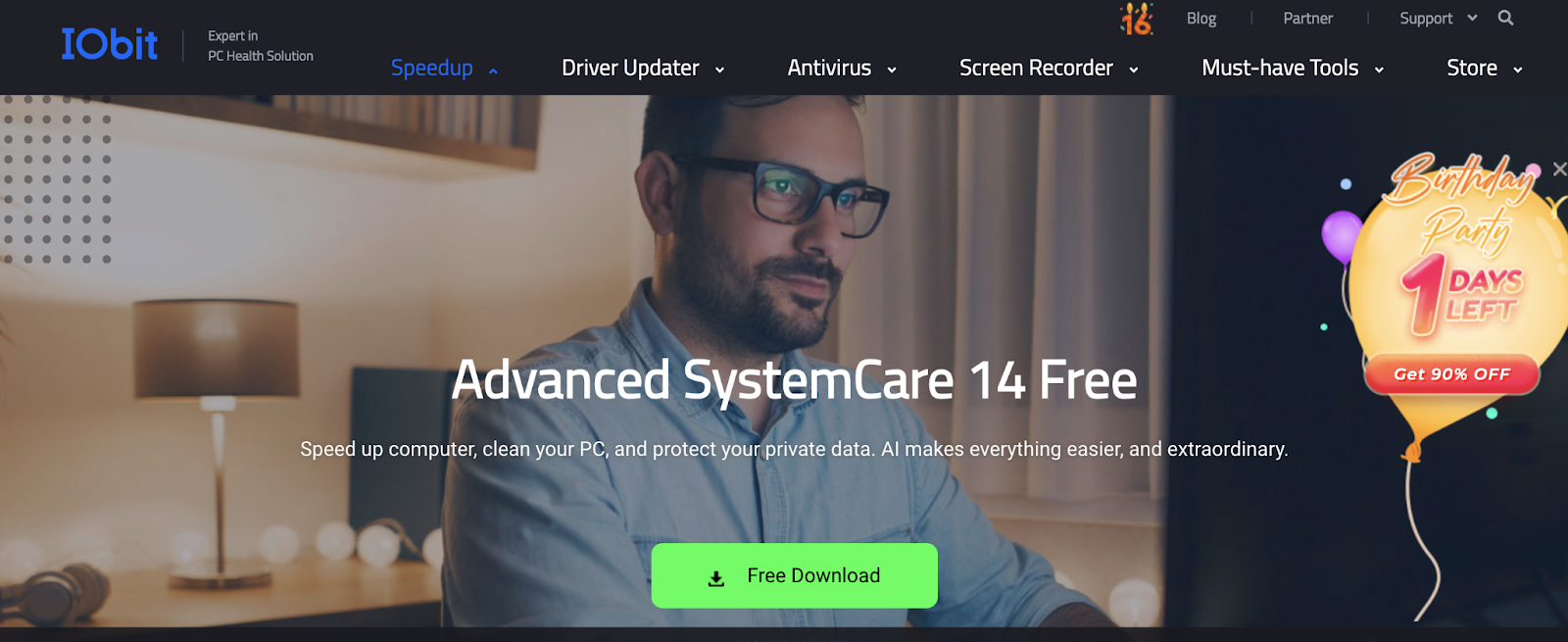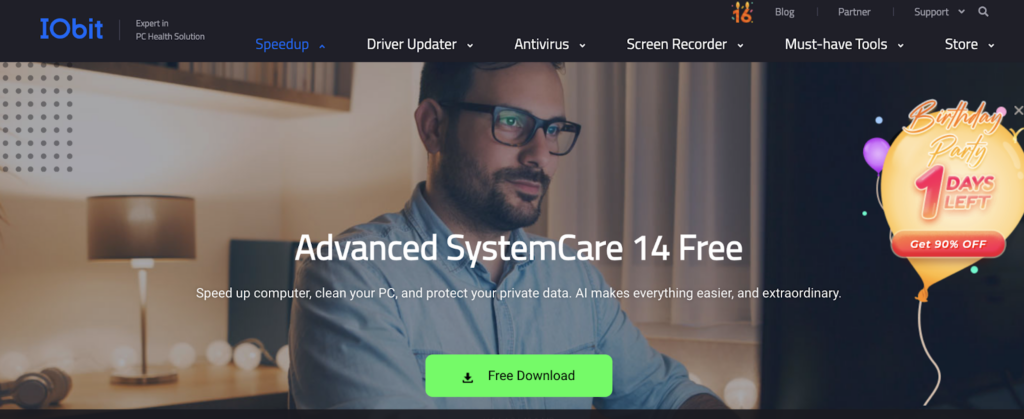 6. IObit Driver Accelerator
First, make sure your PC has the latest drivers. This will help maintain the performance of your computer in the long term and use it to its fullest potential.
If you keep forgetting to update them, we recommend installing IObit Driver Booster. It automatically checks for the latest versions and updates them when new ones come out.
To work, just run a scan and the application itself will give you a list of outdated drivers that should be updated. To download almost all drivers, you just need to download the free version, and for more rare ones – check out the Pro package.


7. Rambox
Each user uses at least one messenger to communicate with friends and family. It is impossible to choose the best one because each has its own advantages and disadvantages. And if you choose everything at once?
Rambox perfectly combines all known messaging services: Skype, Telegram, Messenger Facebook, GroupMe, Viber, WhatsApp, and others.
The application has a separate tab for each messenger that can be opened/closed at any time. In addition, additional functions are provided. The free version is enough for communication.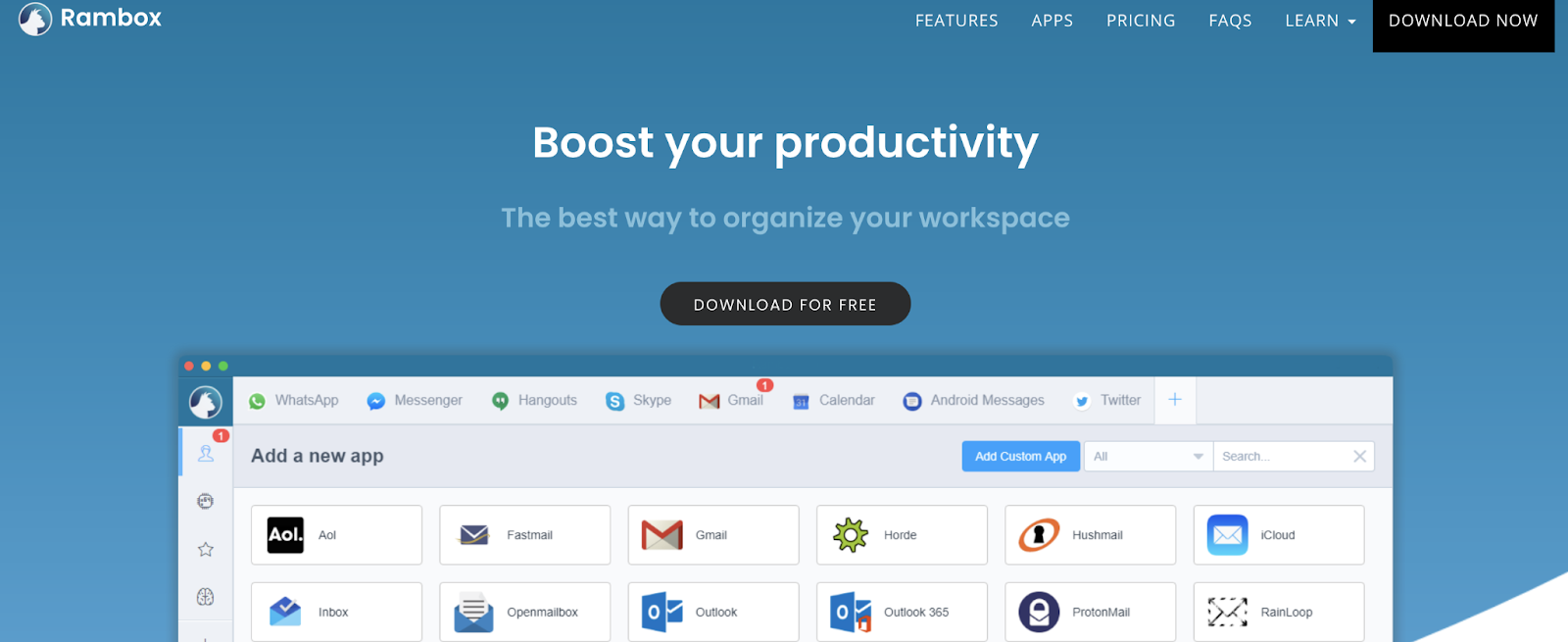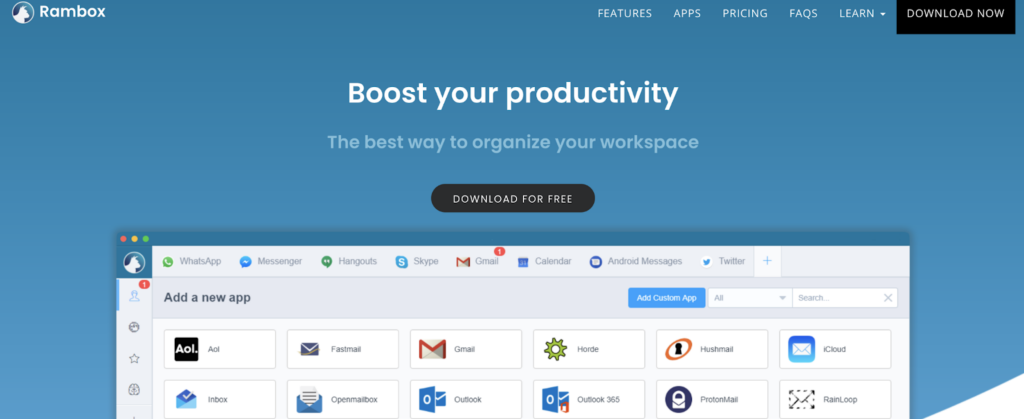 8. Libreoffice Writer
In order not to pay for a Microsoft Office subscription and work in a secure online text editor, you should download the LibreOffice Writer office suite. It replaces all Word, Excel, PowerPoint, Access, etc.
Thanks to its open-source code, the editor is complex and useful enough for all users. It contains functions that are offered by expensive applications only they are provided absolutely free.
The interface is slightly different from Microsoft, but it's a matter of habit.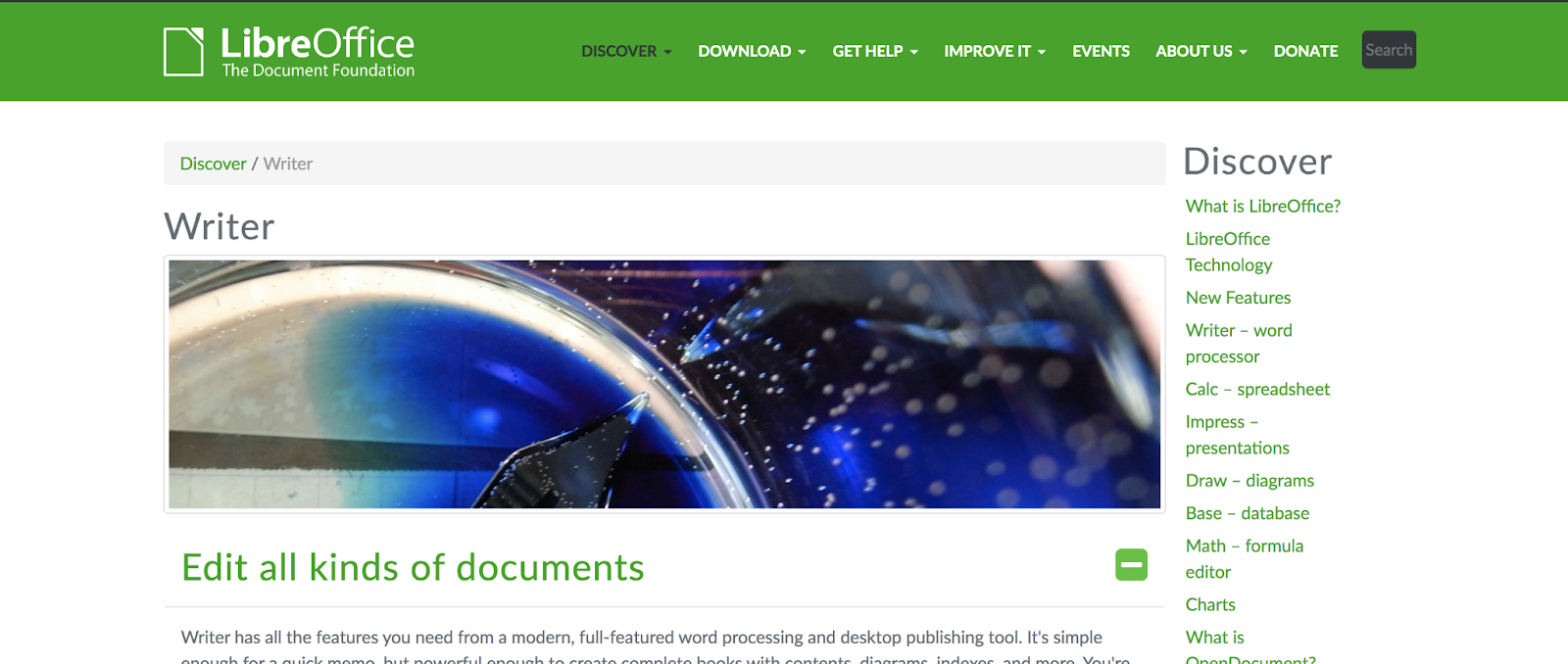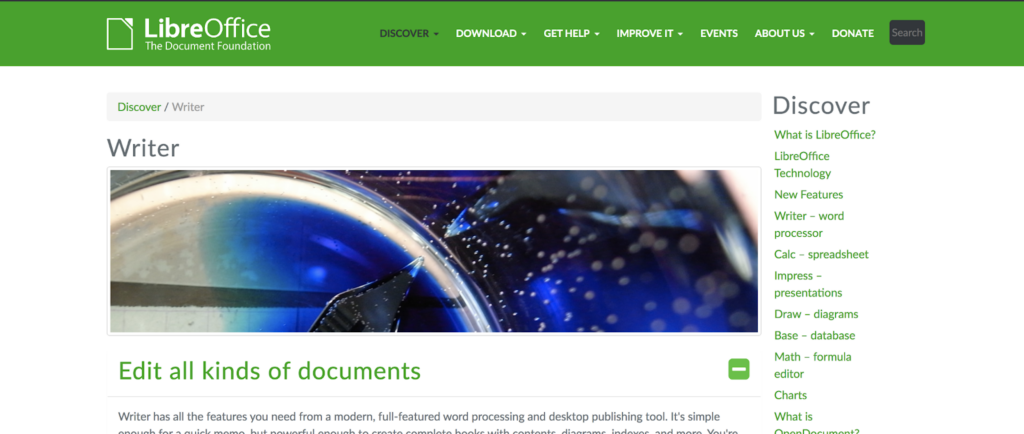 9. Music streaming: Spotify
With Spotify music streaming, you don't have to waste time creating an MP3 playlist and buying albums on disc or in electronic format.
The app's only drawback is the support for ads, but you can still listen to an unlimited amount of music. The collection is constantly updated with new tracks, which will satisfy all the wishes of music lovers.
The free app stores hundreds of useful podcasts in the public domain.
Unlike Apple Music, which requires an iTunes base and Google Play Music only available on the Internet, Spotify has a dedicated Windows app.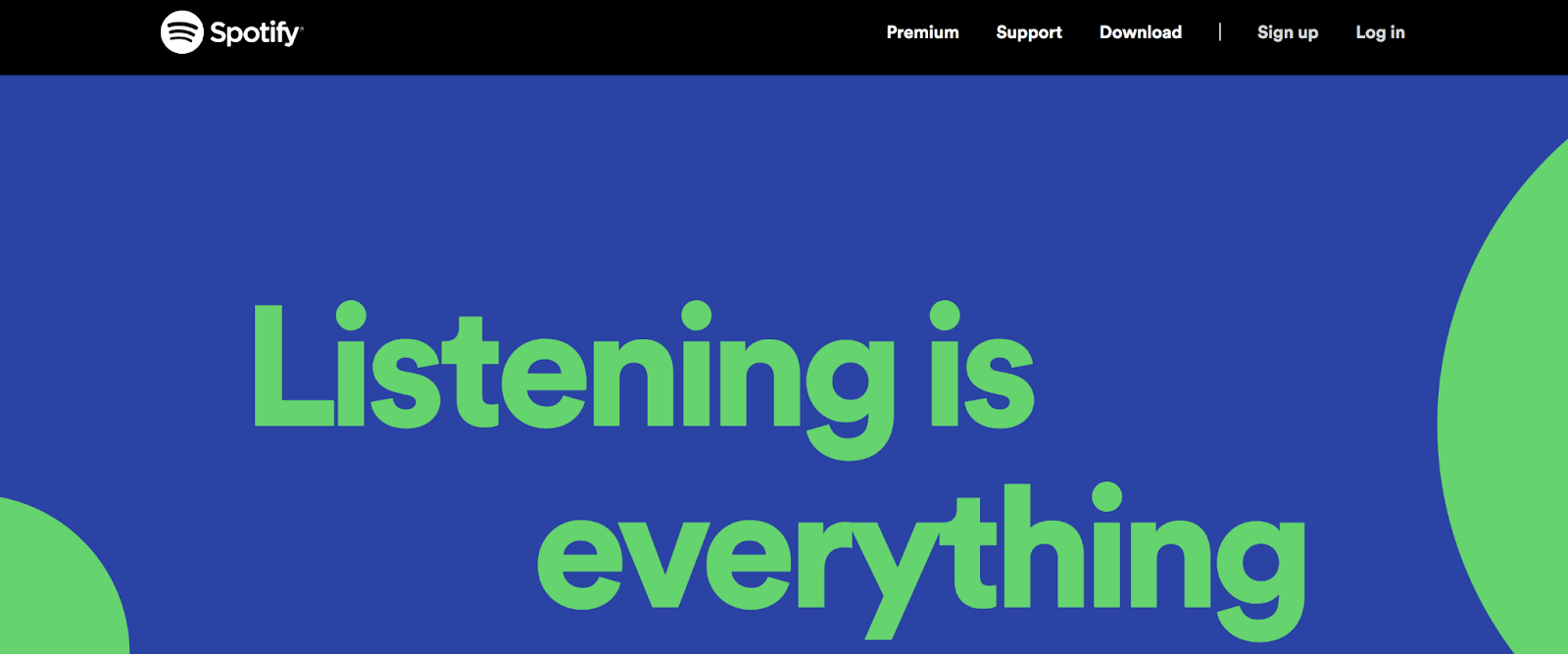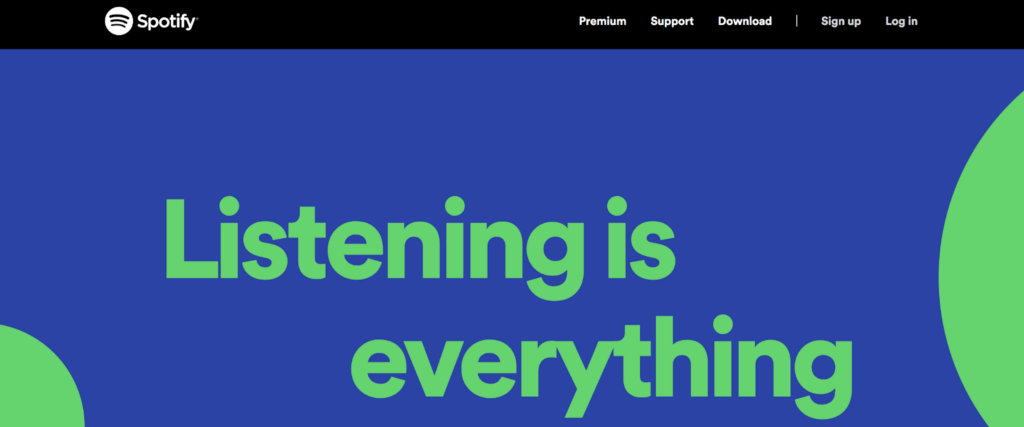 10. Backiee
More than a thousand wallpapers that you can immediately try on your desktop are available in the Backiee application. Moreover:
you can create slideshows from your favorite wallpapers;
set a schedule for wallpaper replacement;
Synchronization with Backiee is available on both Android and iPhone smartphones.
You can create a personal list of your favorite wallpapers in the free application, which will be set independently at a specified time.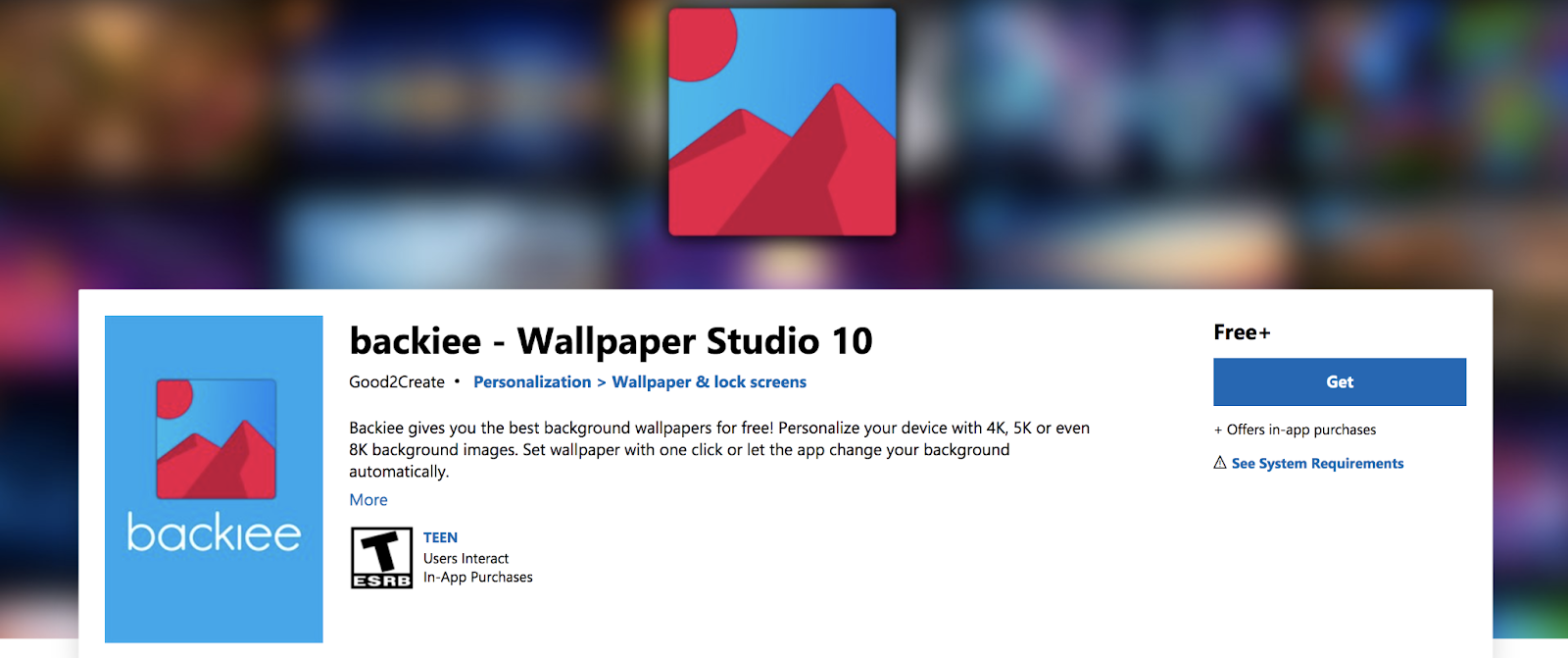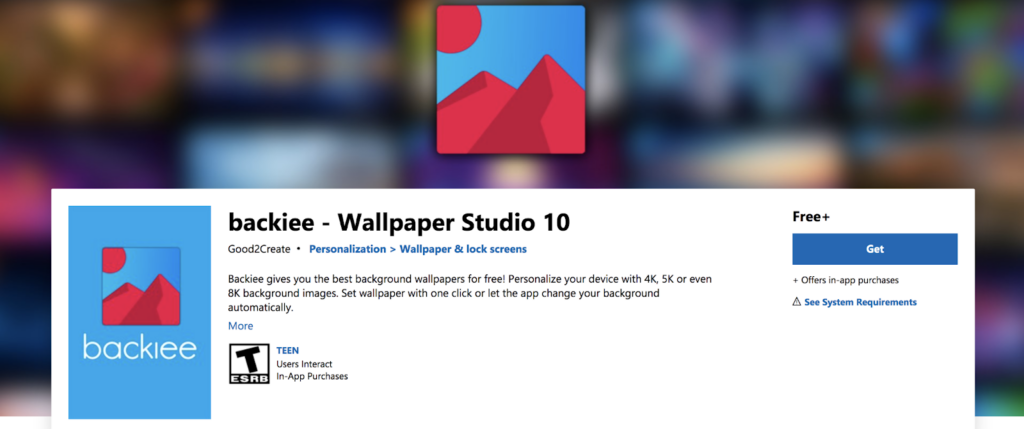 Conclusion
We've covered 10 apps for Windows that are worth installing on a new PC. All of these combined will improve performance, preserve data privacy, and enhance the usefulness of your new device. Install them all at once, they will not overload the operating system and will not take up a lot of computer memory. Even if there are paid packages in these tools, their basic free version will be sufficient for daily user use.