Published on March 19th, 2021 by Rahul Kumar Singh
Do you own a small business that doesn't yet have a website? You're not alone. About two-thirds of the world's small businesses function the same way, missing out on a world of opportunities. A good small business website can expand your business' reach, create a loyal customer base, help you survive, and beat the ever-increasing competition. And you can build a website for small business at little to no cost.
Before you begin
You need to determine the scope of your website. The website needs to be tailored to nature, objectives, current and targeted reach of your business. Before you start to create a business website, you must consider the following factors:
The website's goals
Do you want the website to sell services/products or do you only wish to inform the visitors of your services/products, invite them to your physical store?
Interface, style and theme
Does the nature of your business or your personal preferences demand your website look and feel a certain way? For instance, if you're selling flowers, how would you like to display and categorize your products?
The expected traffic
Think about the amount of traffic you realistically expect to generate in the first few months of launching your business website. This will help you choose the ideal platforms and web hosting provider when building your website.
How to make a free website for a small business – Seven Easy Steps
1. Find the right free website builder for small business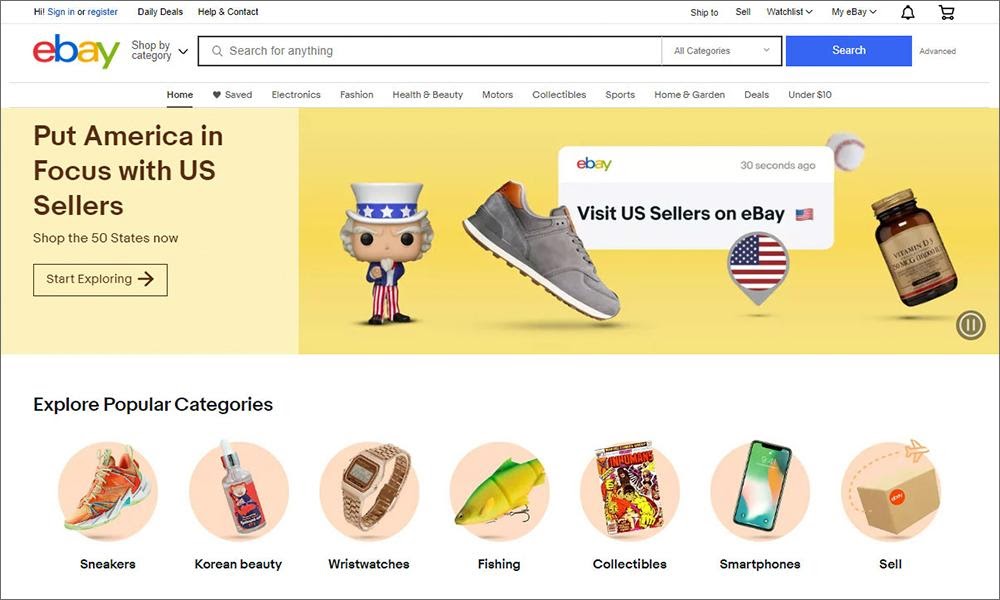 A website builder is software that enables you to build a website without the need to manually editing the code. You don't need to learn to code or have any prior website building experience – you just need to find the perfect website builder for your business. 
There are two types of website builders – online website builders and offline website builders. Online website builders are web-based software provided to you by the web hosting company. With these builders, you need to be connected to the internet when working on your website. You can work on your website from any internet-connected device, from any location. 
Offline website builders require technical knowledge of uploading the website files to your web host. If you're new to building websites and unsure about handling the technical aspects, it's best that you opt for an online website builder. 
3 Best website builders for beginners
WordPress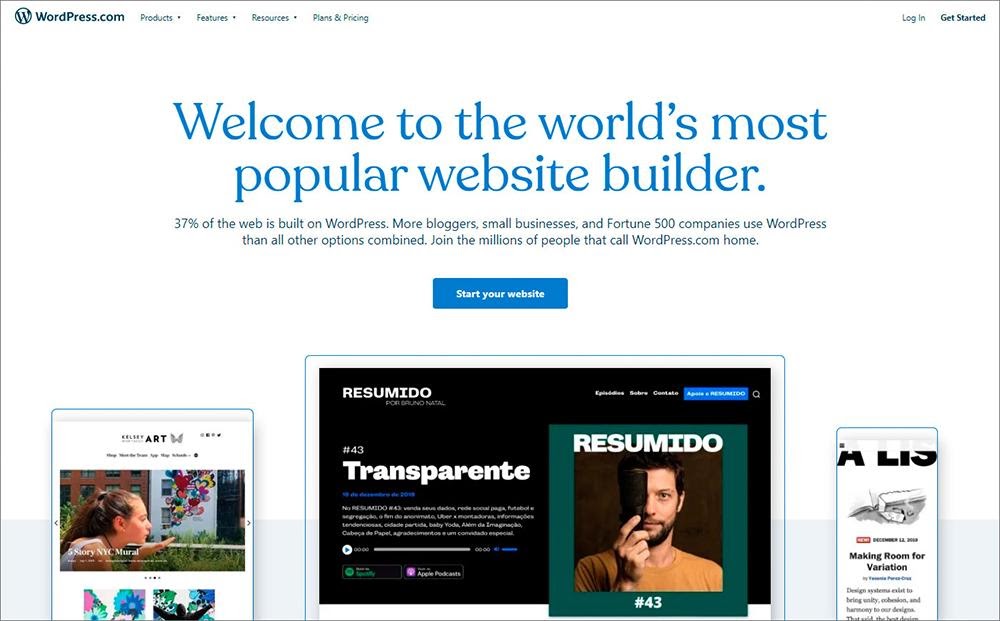 An estimated 39.9% of the world's websites use WordPress. WordPress is incredibly user-friendly and has about 52,000 official plugins, thousands of free themes, and is available in 169 different languages. WordPress also has built-in SEO (Search Engine Optimization) tools, a wide range of domains, and trustworthy security protocols.
2. Wix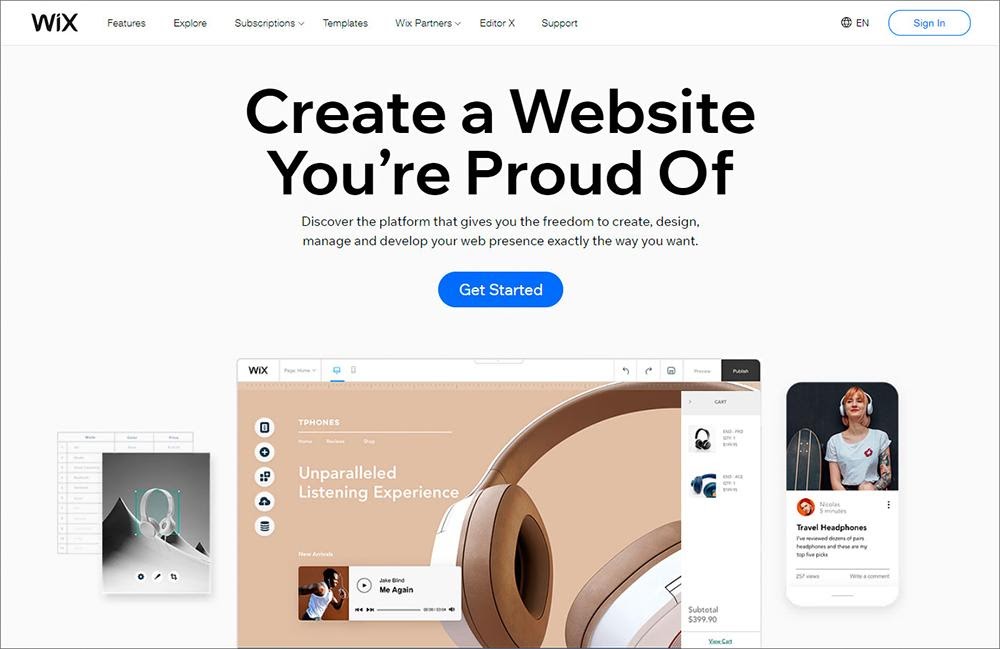 Wix is a highly customizable drag-and-drop website builder. It features more than 500 designer business website templates and tons of stunning features such as video backgrounds and animation effects, most of which are included in its free plan.
3. Webnode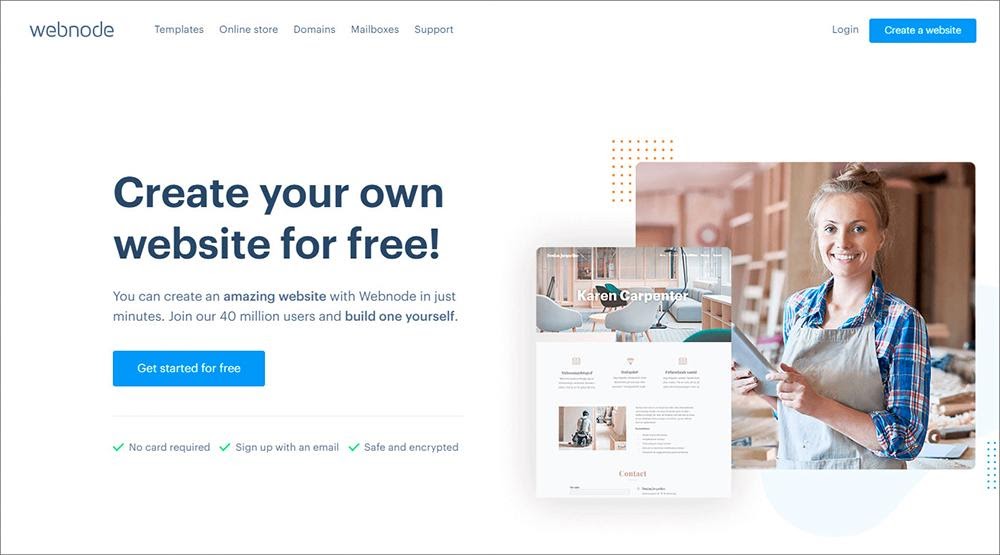 Webnode comes with a highly intuitive editor and an extensive array of gorgeous, responsive templates. There is no limit to the number of pages you can include. You can change the SEO settings for individual pages. The ads in the free plan don't appear to be intrusive, so your free website has a clean, professional look.
Choose a domain name
Your domain name informs search engine bots and website visitors of the nature of your business. Make sure your domain name is unique, memorable and indicative of the type of services/products that you offer.
A domain name is valuable from an SEO point of view. Having the right keywords in the domain name tells search engine bots and users searching for a service/product that your website specializes in selling what they're searching for. It's advisable you do thorough keyword research and try to incorporate the best, most popular keywords into your domain name. 
2. Select a website hosting company
Your business website needs a hosting provider that stores it on its server, allowing users to access it through the internet. Hosting typically incurs a small monthly fee which gives you round the clock support and security. When looking for the best website hosting company for your business website, look for these features:
Easy installation
You should be able to follow the installation process without external help.
Customization
Customization should be easy, with plenty of different themes and website building tools so you can realize your website design goals.
Learning resources
You should have access to tutorials and documents related to the different aspects of website building, including editing, customization and basic troubleshooting.
Round the clock support
The website hosting company should provide 24/7 support so you can get a quick resolution of any website related issues you may encounter.
In addition to these features, most website hosting companies offer additional benefits such as discounted SEO services and free Google Ads credit. Make sure you compare the features offered by different website hosting services before making a final choice.
3. Find the ideal template/theme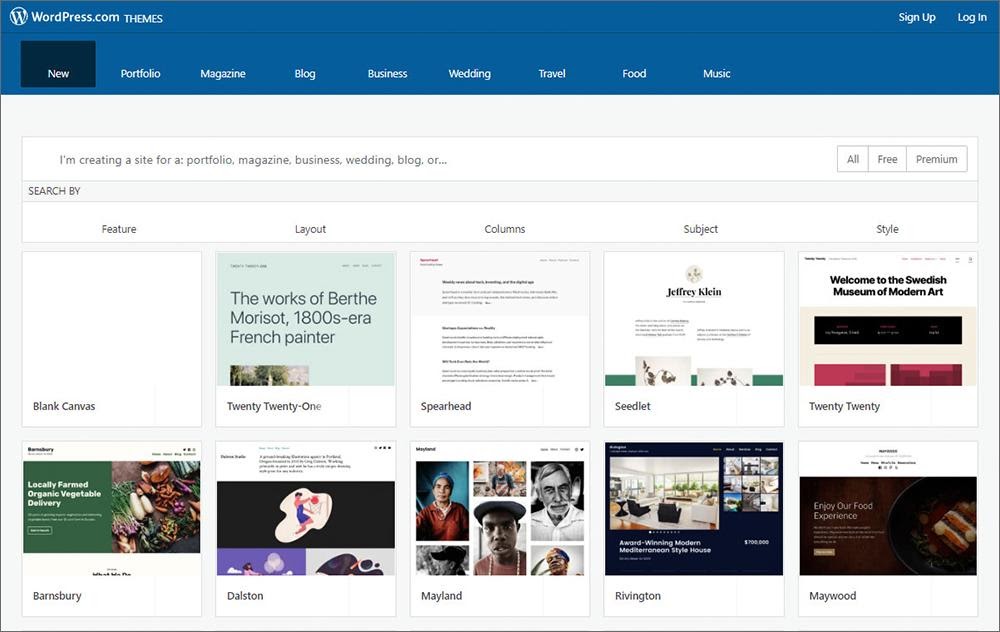 Your choice of template or theme is crucial to how your website looks and feels to your customers. Most website builders have a wide variety of free to use templates and themes that you can further customize to your liking.
You can preview different templates to see how well they meet your business and design needs before activating them. Once you've found the right template, you can customize the different elements of your website to match the overall theme.
Your website needs to tell the visitors of your company, your services and contact information. This content should be high on clarity, well suited to your target customer demographic and include popular keywords related to your business and services in an organic way. Here are the basic content pages for a business website:
Homepage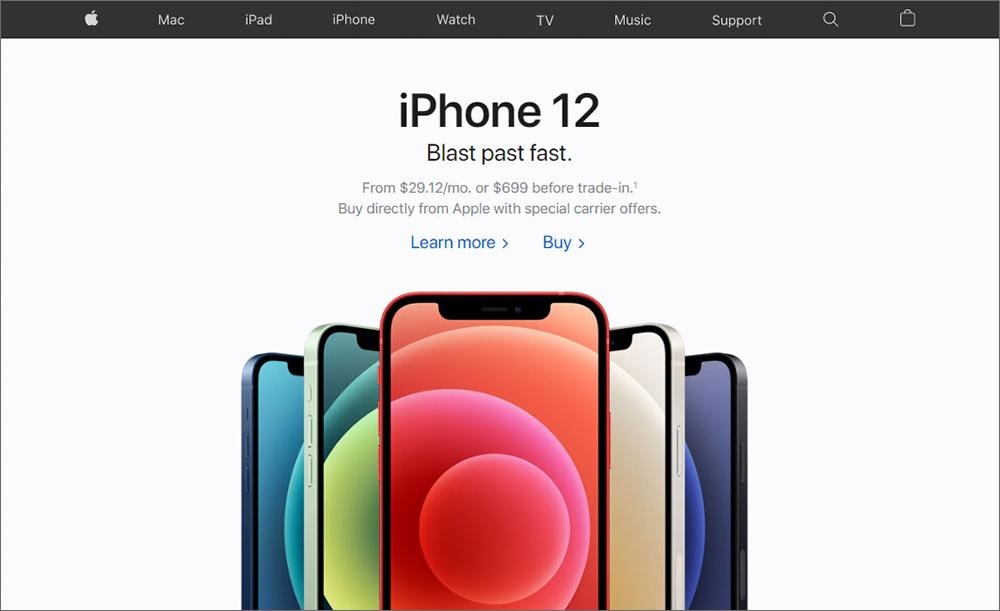 The homepage introduces a visitor to your business and services. It should ideally contain a short description of your business and allow easy access to other sections of your website.
Services or products page
This section is a showcase for your services and products. You should ensure that individual services or products are accompanied by high resolution images, relevant product details and prices.
About
This section tells the visitors of your business' history, goals and vision, your partners and team of employees.
Contact information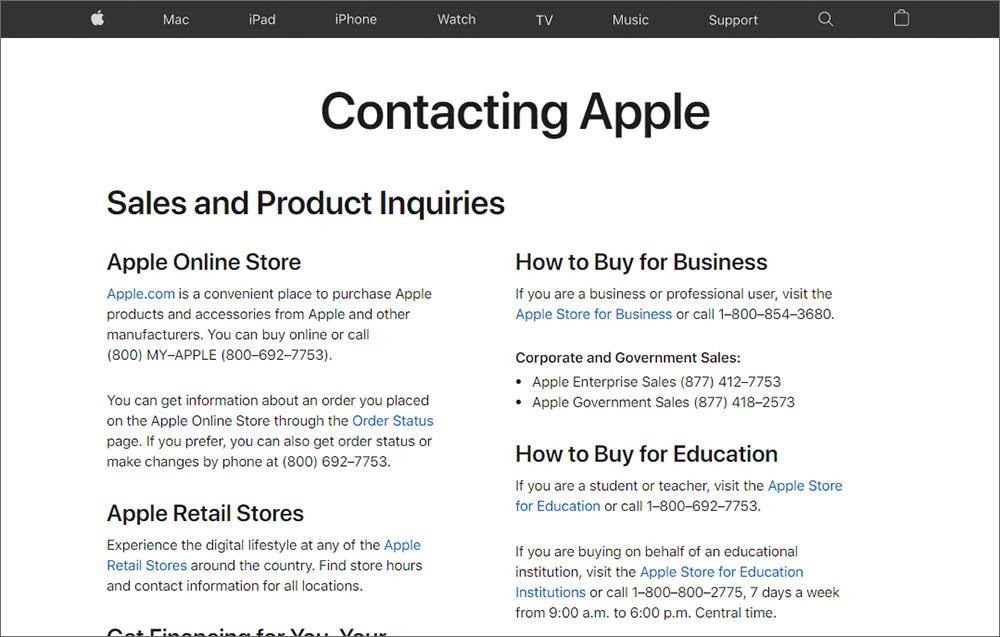 This section includes details such as your physical address, phone numbers and email address, so prospective clients can reach you for inquiries and complaints.
5. Optimize your business website for search engines
Optimizing your website for search engines will help improve its visibility, allowing more people to find your services. You can refine your website content by using popular and relevant keywords in your website pages and posts. Including the post names in post permalinks, adding external and internal links in your website pages are some other easy ways of improving your website's visibility and ranking.
Preview your website, check for inaccuracies, typographical errors, and filler content from your template. Once you've fixed these issues, you can go ahead and publish your website.
Building a website for free is easy, doesn't even take much time, and can help your small business take off and soar in a way that you might not even have imagined. Start now.