If you want to know which one is the best free website builder, then you'll LOVE this (updated) guide about a massive list of free website builders.
I've collected a big sampling of the free website builder on the market, website builders with a wide variety of uses, and covering several common needs.
These website builders are fast, free, and easy-to-use, responsive, mobile-friendly, blog builders.
I hope you find one or two website builders, you can use to build an amazing website, today
Do you want to create a website for free? If yes then check out this guide.
Free Website Builder:
WordPress
Wix
Weebly
website.com
Site123
Website Builder
Google Sites
Webstarts
Jimdo
Ucraft
Strikingly
Webflow
Bookmark
000webhost
Webs
IM Creator
Zoho Website Builder
Mobirise
Adobe Spark
Sitey
SiteBuilder.com
WordPress is an Online Free Open Source Content Management System and Website Builder. Mostly Blogs Website Runs on WordPress. There are two versions of WordPress one is WordPress Self Hosted (WordPress.org) and another one is WordPress Hosted (WordPress.com). WordPress.org is free but WordPress.com is not free it provides some basic features for free.
Here is How to Create a WordPress Website.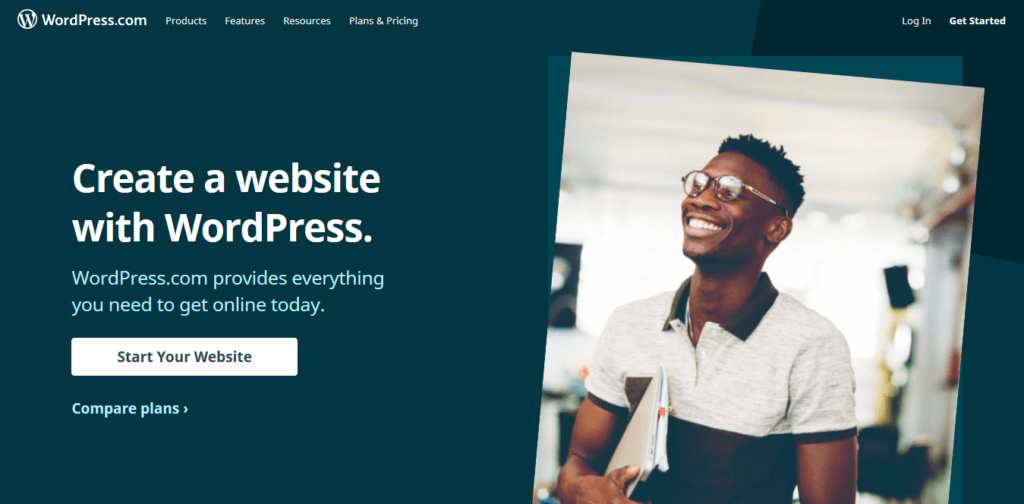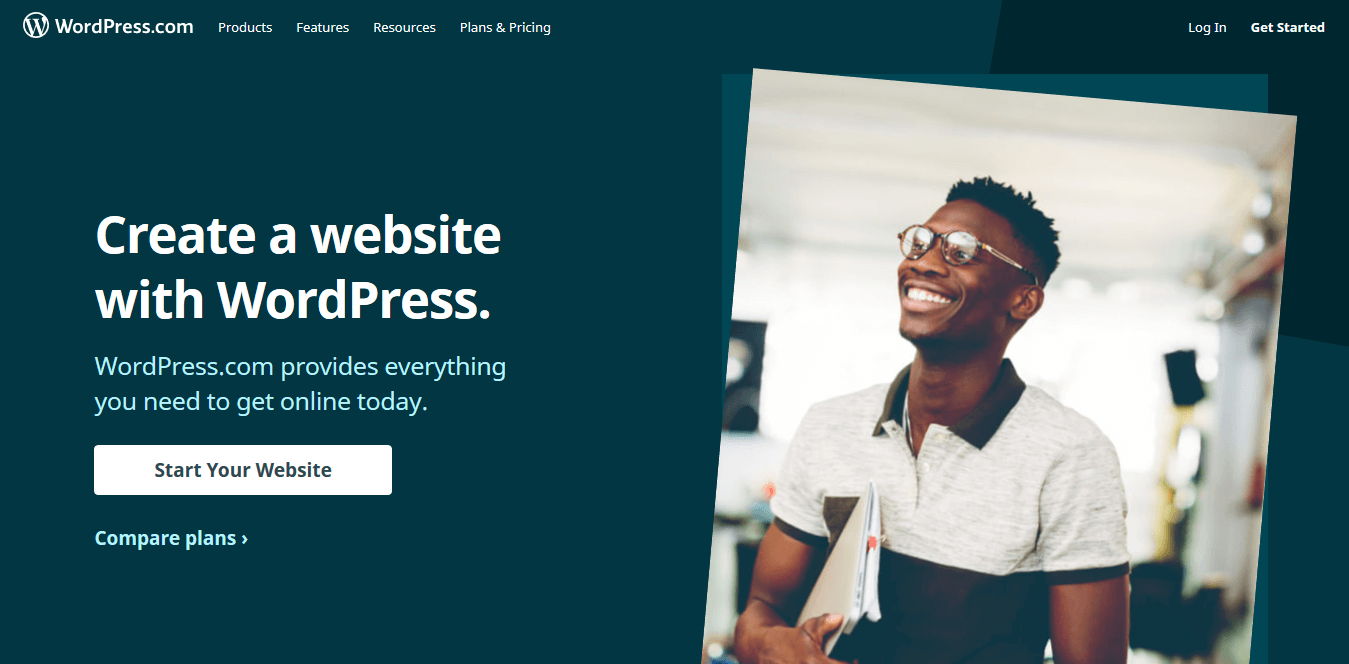 Wix.com Ltd. is a cloud-based web development platform. It allows users to create HTML5 websites and mobile sites through the use of online drag and drop tools. Wix provides many features for free and some paid. Wix makes a Mobile Responsive website without any coding just use the drag and drop feature. It makes SEO Friendly website.
Here is How to create a website using Wix.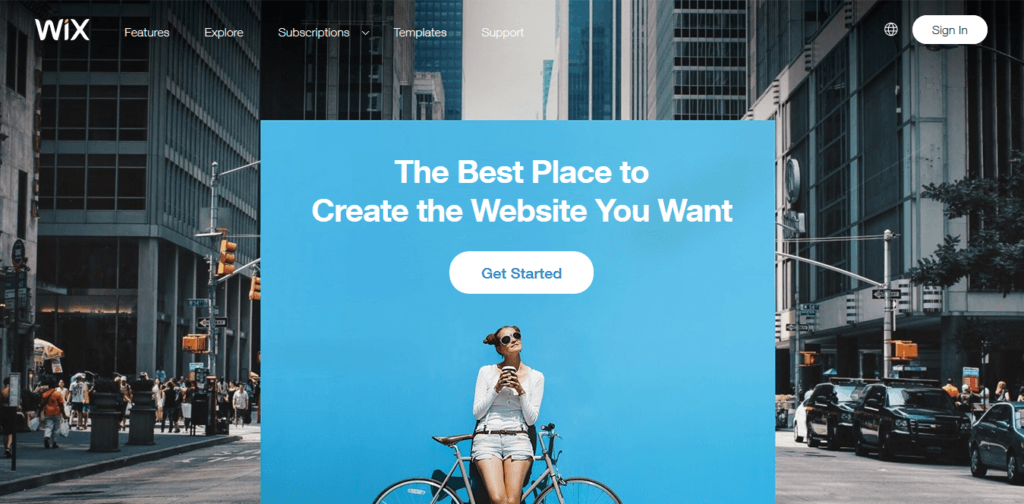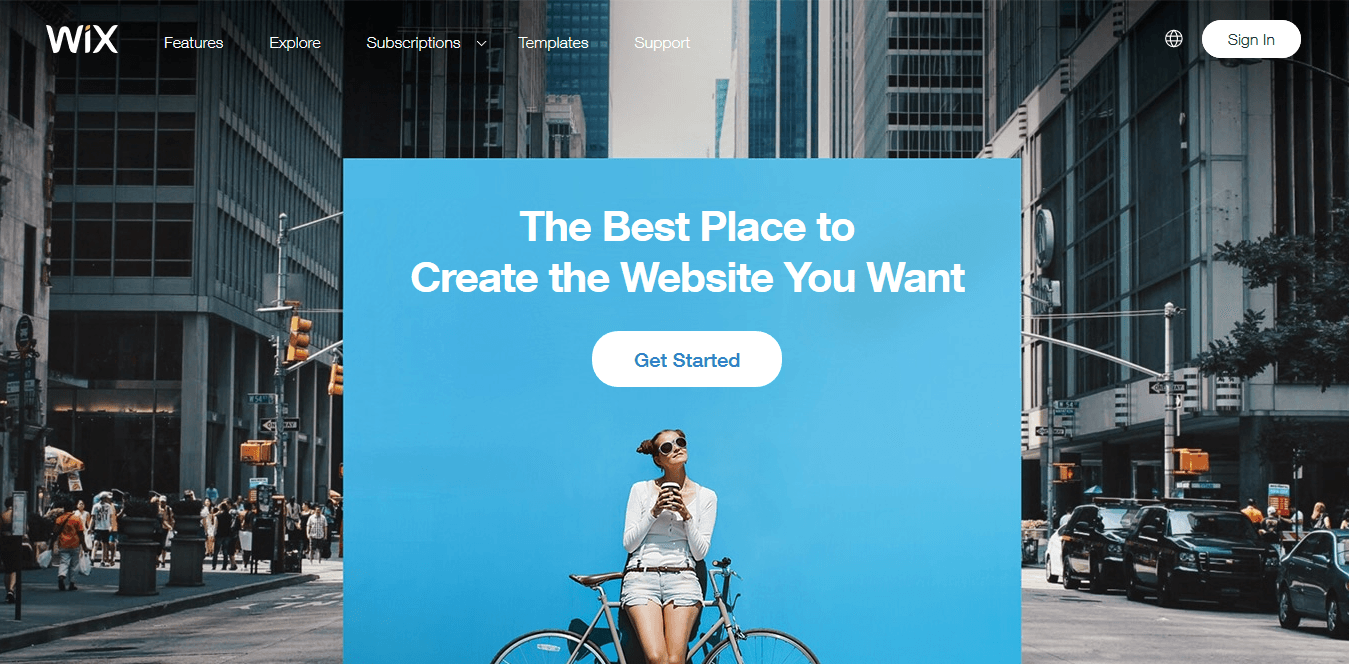 Weebly is a professional e-commerce tool for entrepreneurs. Weebly is a web hosting service specifically oriented to online shopping. Weebly is a website builder that helps you to create an online store and blog easily without any Technical Knowledge. In Weebly, there are many prebuild templates available that anyone can use to create a stunning website and e-commerce store.
Here is How to create a website with Weebly.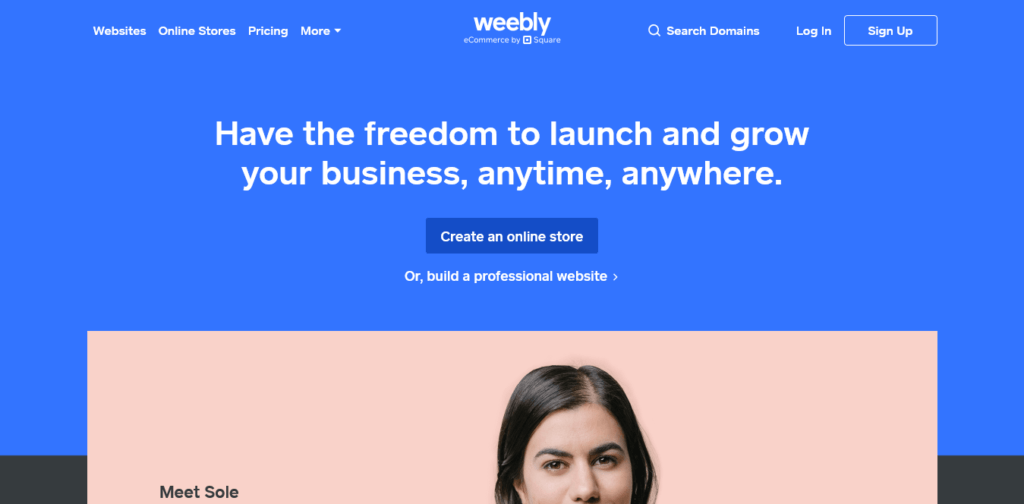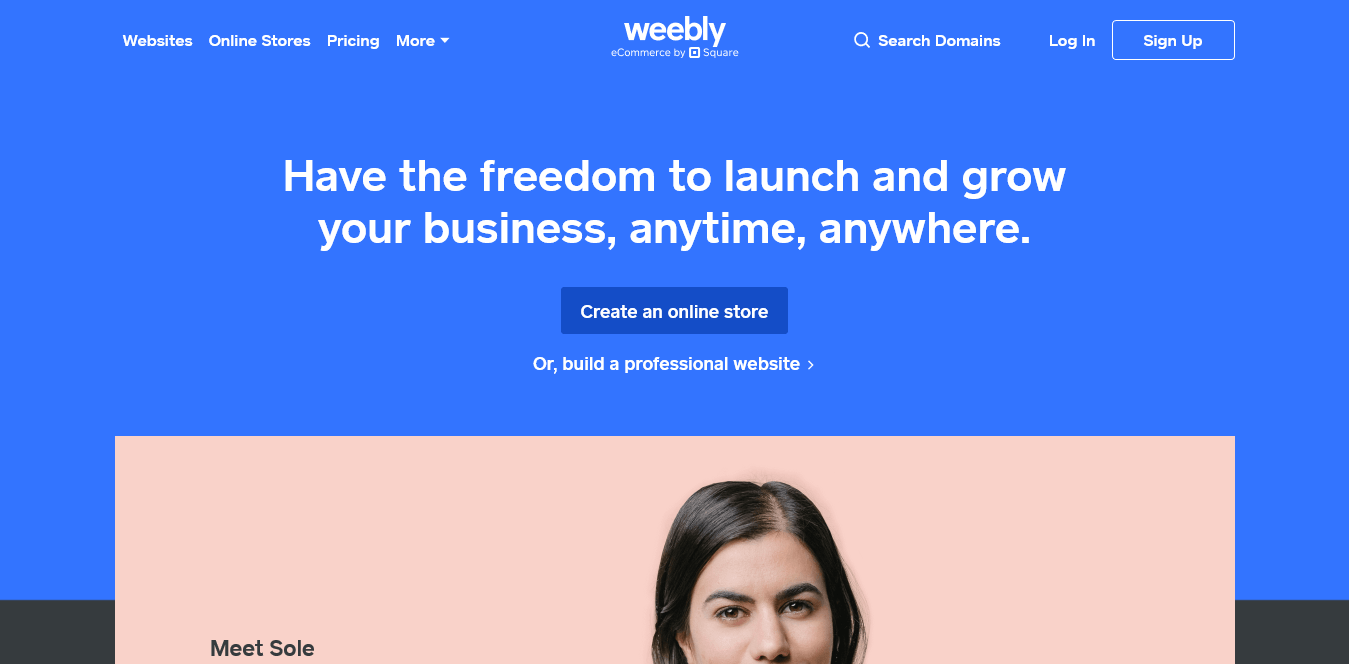 Website.com is a free website builder, Free means not fully free it means some features for free, and some are paid. Website.com creates your website and online store within a minute without any Technical Thing. Website.com Provide Free Hosting, Free Domain Name, Free E-commerce Tools, and Free Drag and Drop Builder.
Here is How to Create a Website using Website.com.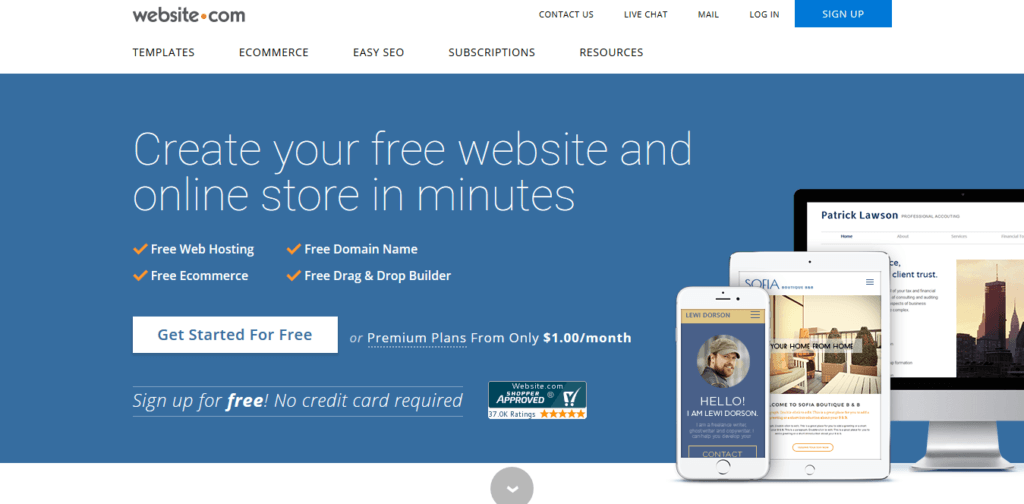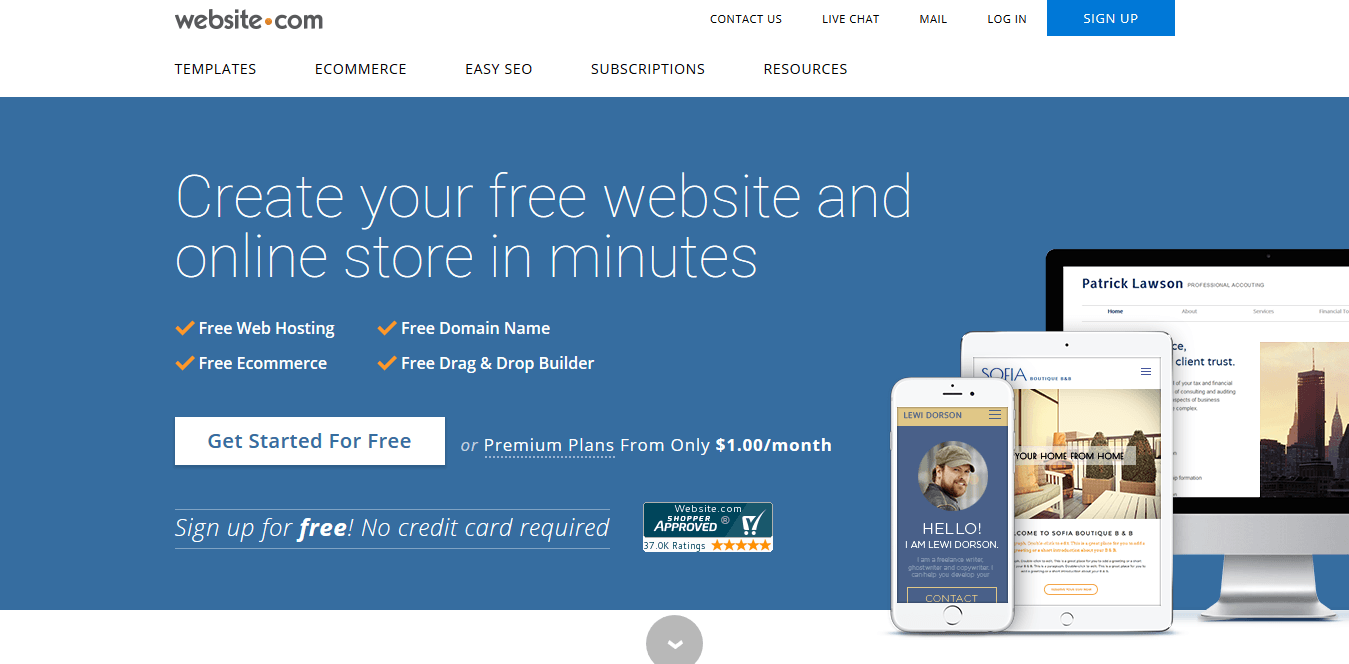 Site 123 is a free website builder that helps you to Build a Retina-ready website in minutes without any Coding Knowledge. Site 123 Provide many Fantastic Features Website Editor, Mobile Friendly, Free Hosting, Search Engine Optimization Tools, Custom Domains, Sell Online, etc. Site 123 is not Fully Free but they provide some basic features for free.
Here is How to create a website using Site123.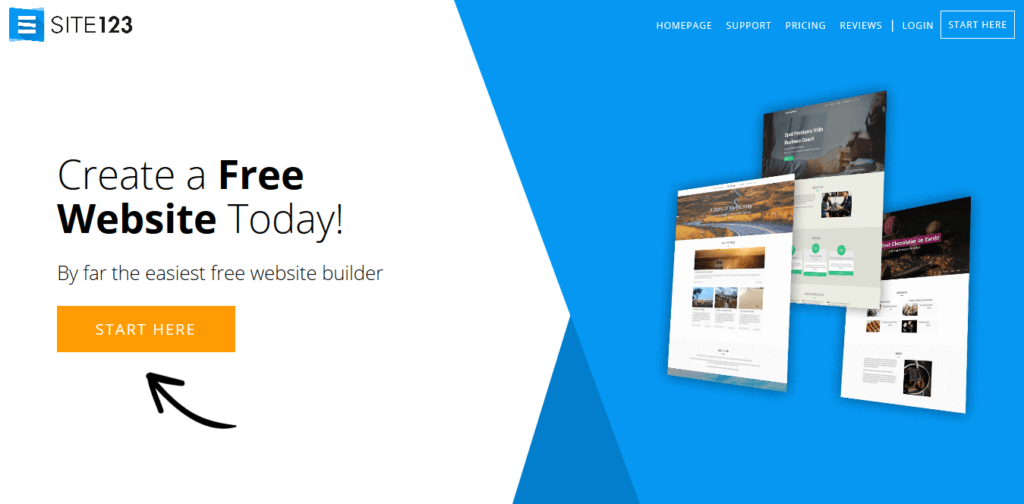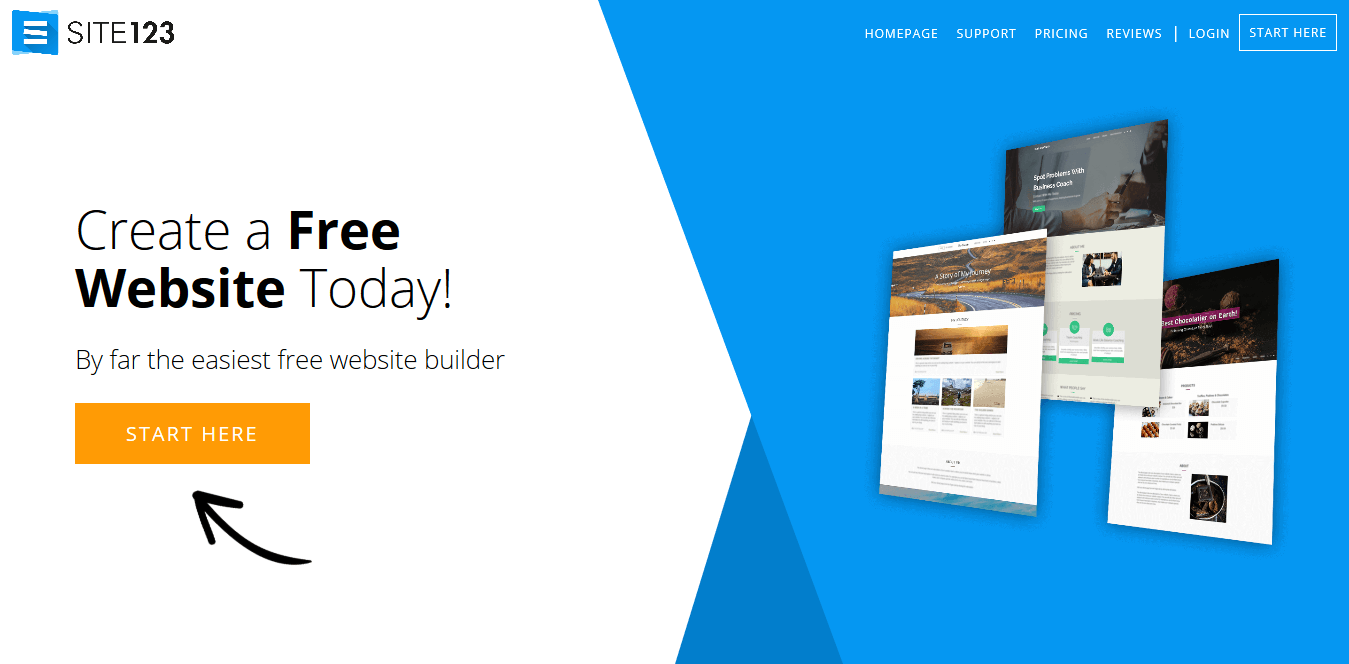 Website Builder helps you to build a professional website with a pre-built customizable template and drag and drop builder, Website Builder also provides free hosting. In three steps you will build your website (Choose a template and then customize and then Publish).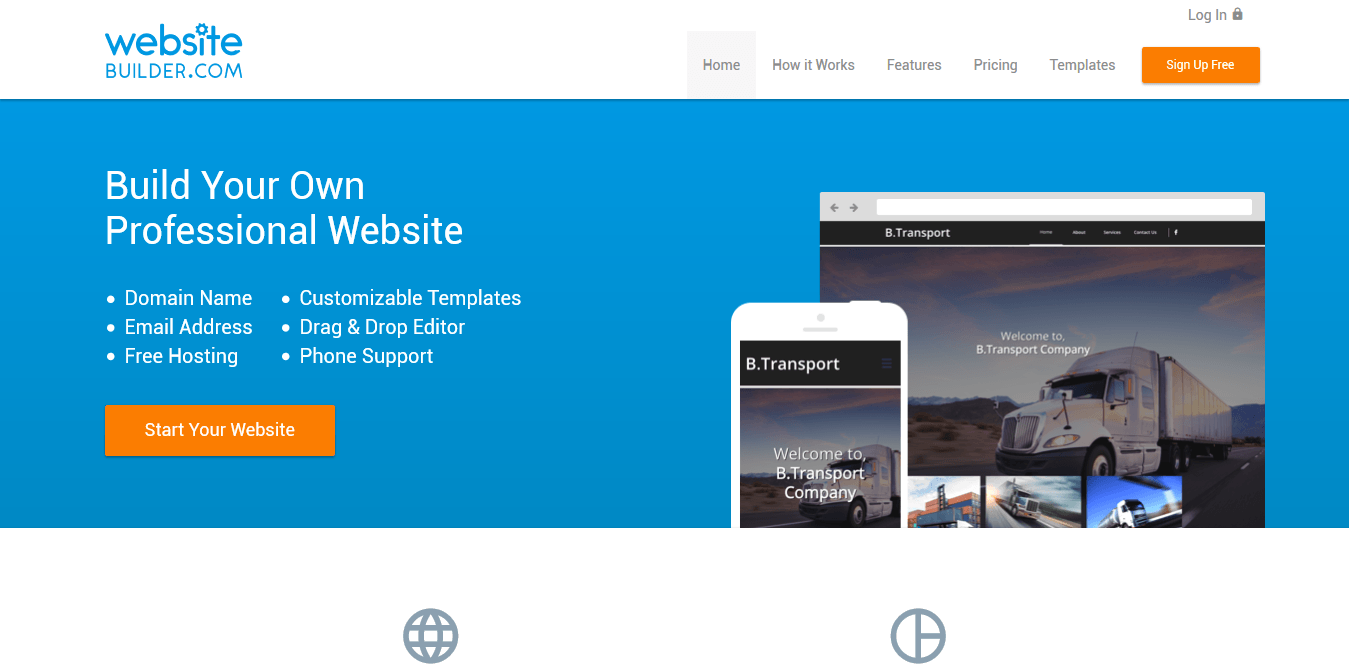 Google Sites is a fully free website builder and this is made by Google. Google sites provide an Editing feature in a website builder, This is very simple and easy.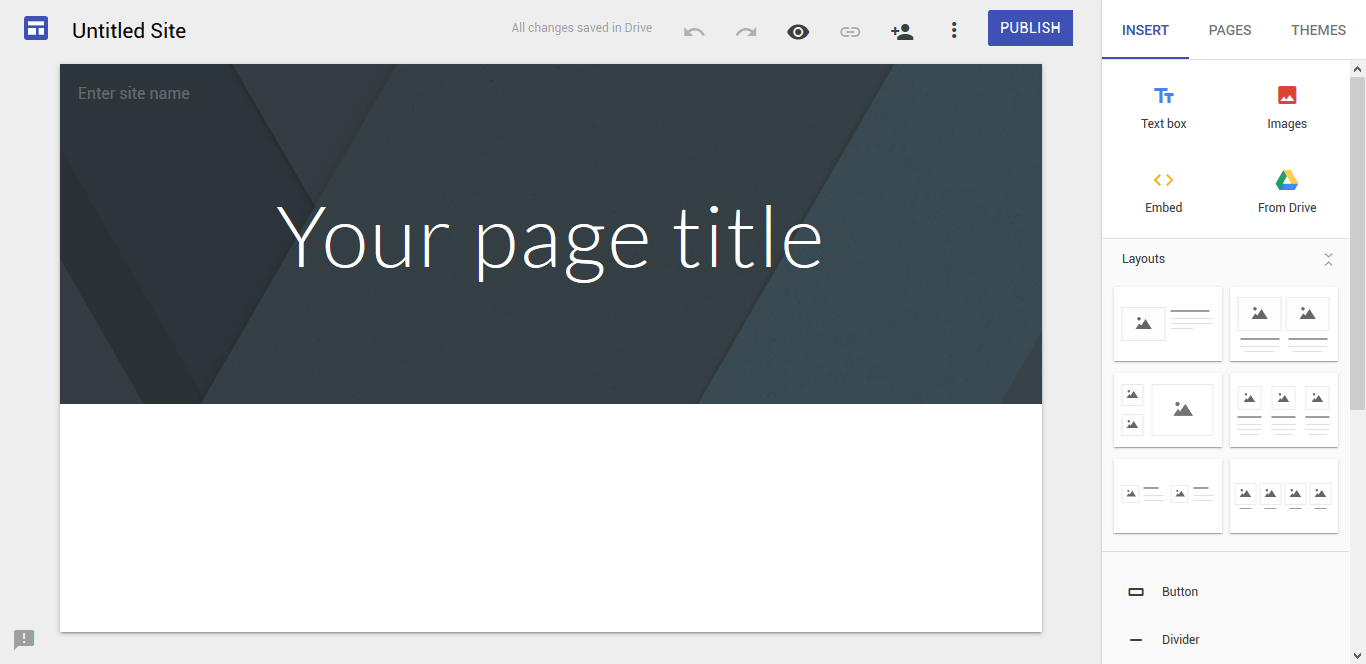 Webstarts is a free website builder including a drag and drop page editor. Webstarts provide everything that you need. In Webstarts you can easily build a Website, Blog, E-commerce Store.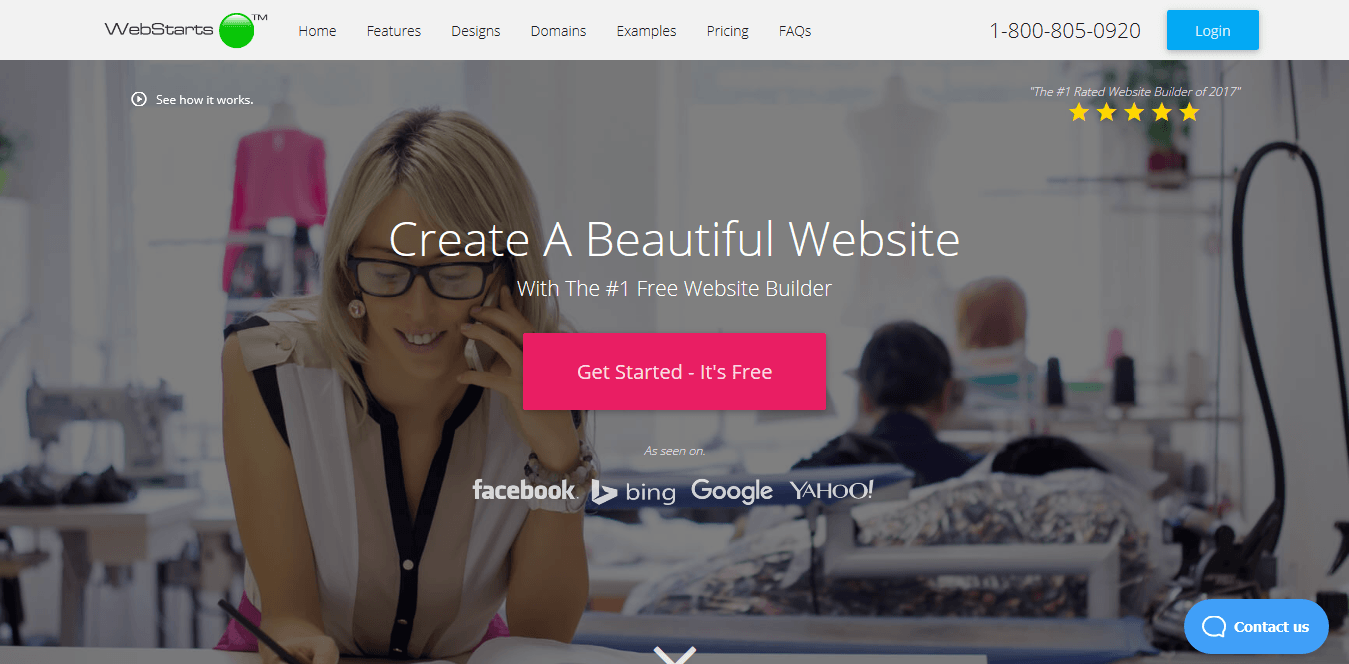 Jimdo is an AI-based website builder that delivers a fully personalized website in just 3 minutes. Jimdo asks a few questions before building your website, Jimdo made a fully responsive website, Automatic SEO, Ad-free.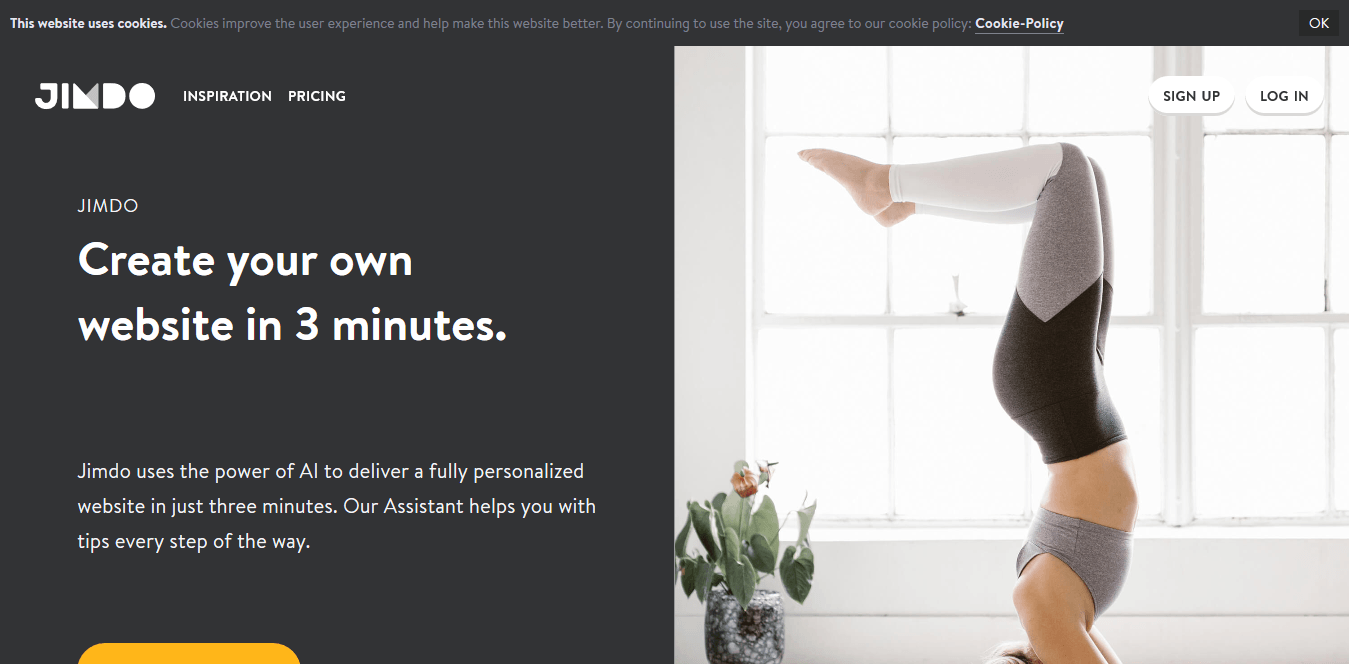 Ucraft is easy to use website builder, The Best Feature of Ucraft is you can add your custom domain on the free plan. Ucraft provides a free template no design skills are required. Ucraft provides free Cloud Hosting.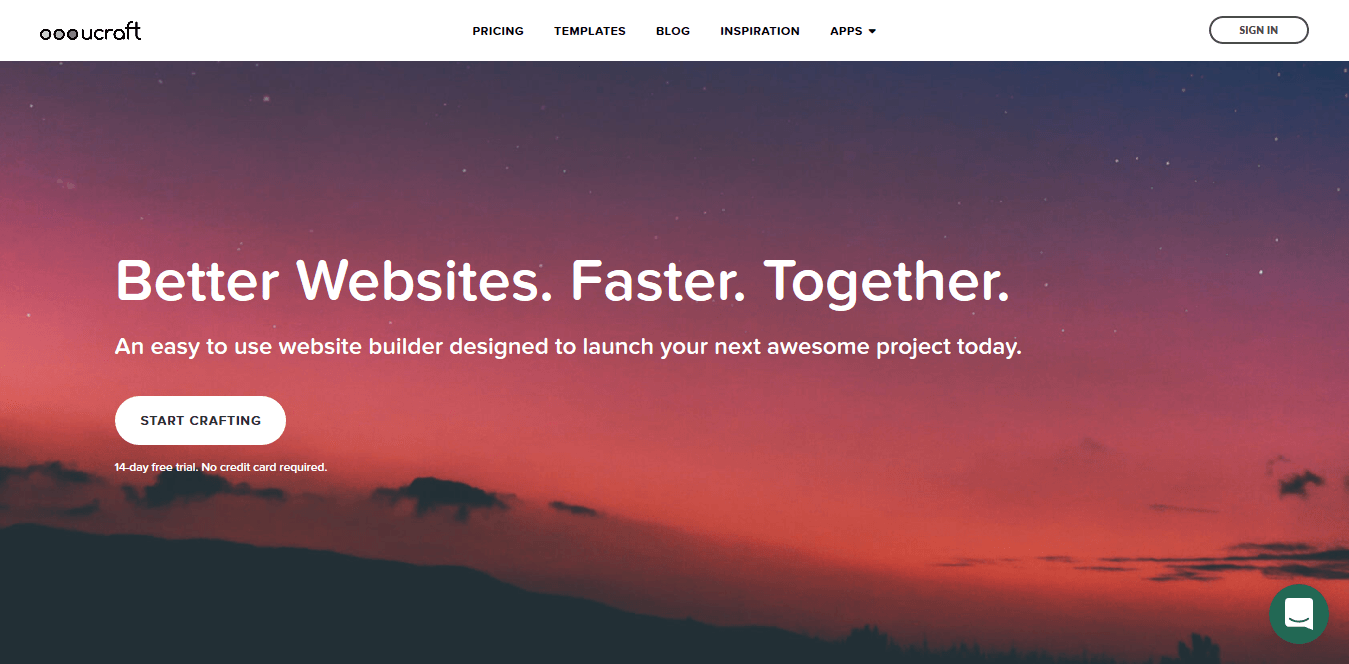 Strikingly is the Easiest Website Editor, this comes with many amazing features eg. Click anything to edit, No code or Design Experience is Needed. Strikingly Also Provide Features that help to Build an E-Commerce Website. It Also Provides a Free SSL Certificate For Custom Domains.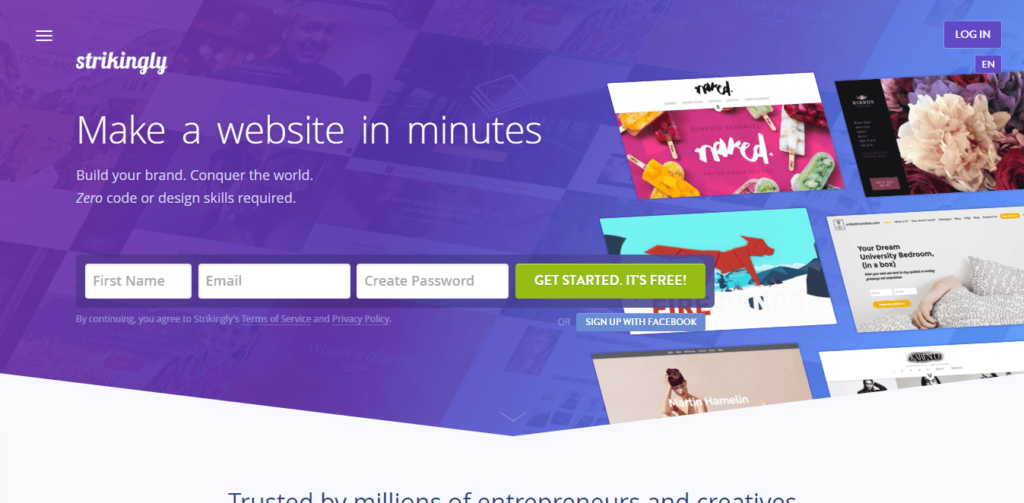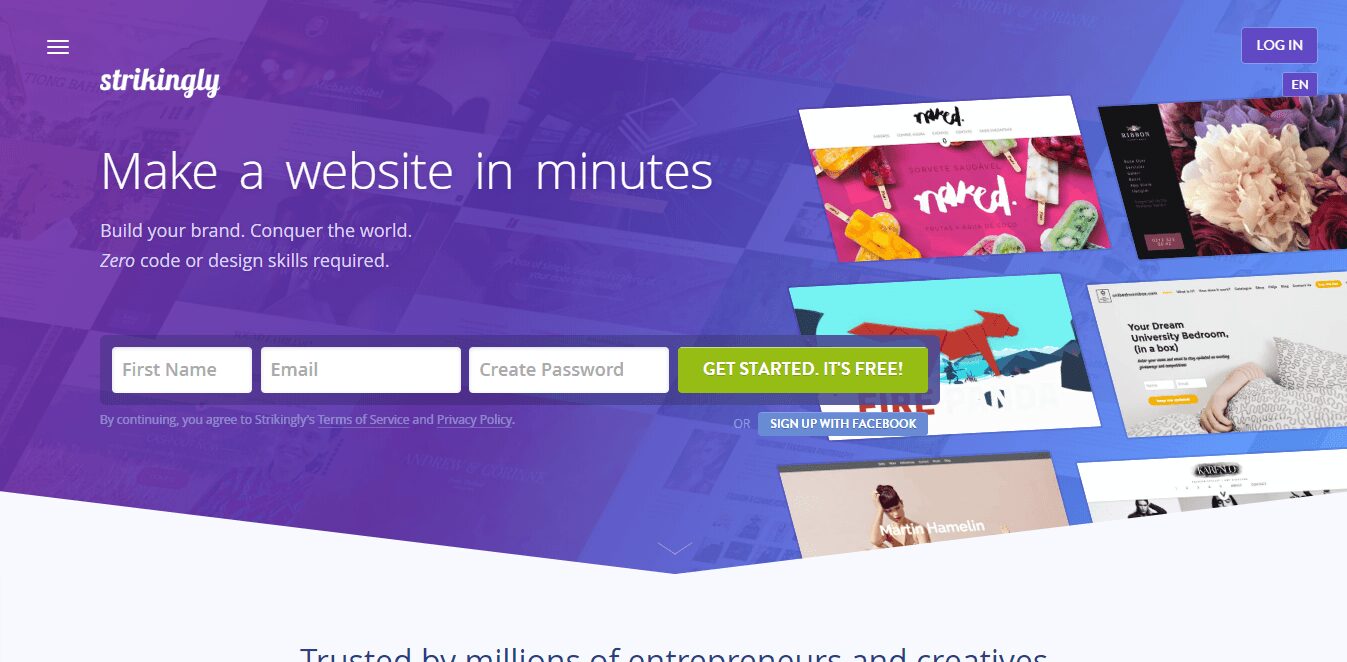 Webflow has the power to design, build, and launch responsive websites visually, while writing clean, semantic code without coding knowledge. Build custom blogs, portfolios, e-commerce stores, and more with a Webflow CMS.
Using Bookmark Website Builder, you can easily build your website without spending a fortune. No coding or design skills are required. Bookmark Website Builder Use AI to Build Website.
000Webhost Build your website without any coding or design knowledge within minutes! Easy and free with ZYRO website builder!
Webs Create a website with professionally designed templates and easy to use. Webs Website Builder Provide Every Feature that needs in Single Website.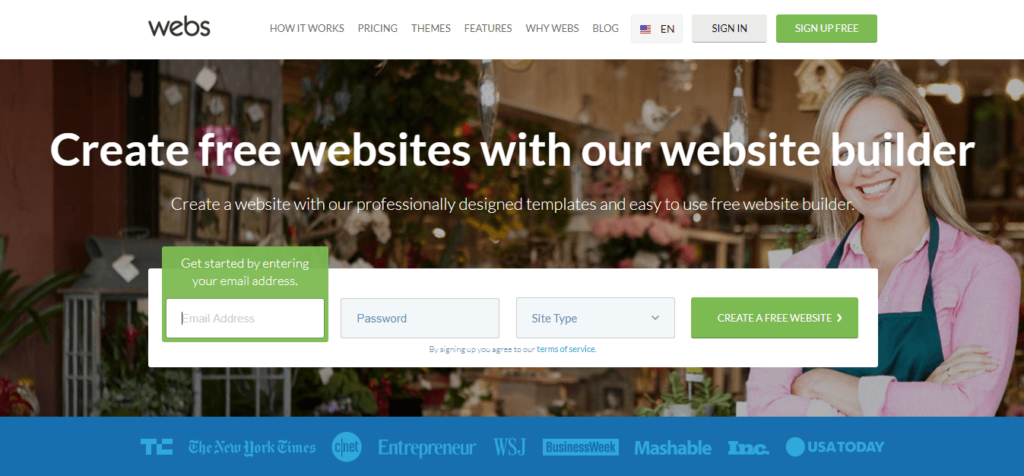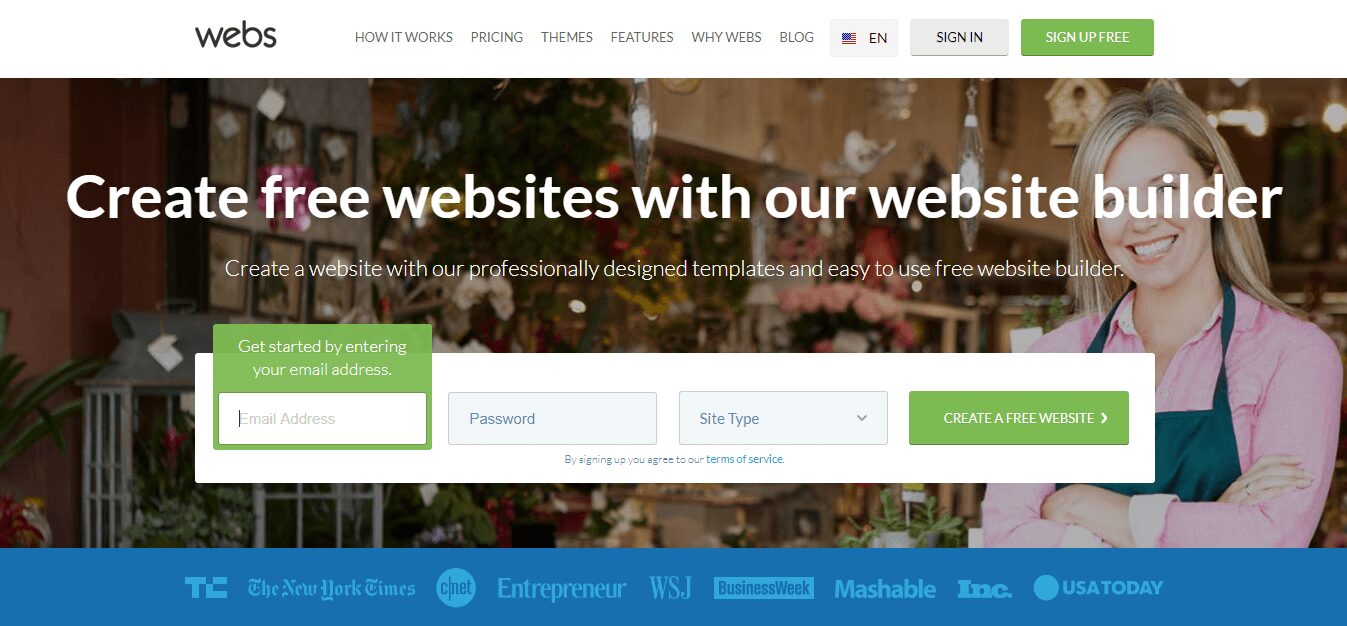 IM Creator is a new way to create a website. Start from scratch or use their free website templates. IM Creator Provide All the design tools you need to make a beautiful website.
Zoho Website Builder Comes with many amazing features, eg. Visual Editor, Responsive Template, Page Version, Share, and Auto Publish, and Free Hosting.
Mobirise Website Builder Create awesome mobile-friendly static websites. Mobirise comes with drag and drops features. Mobirise Helps Developer to Build Github Sites without any Coding.
Adobe Spark website builder Create Stunning Websites in a minute. Adobe Spark makes it easy to create websites that look professional. No design skills are required.
Sitey Website Builder Build Your Professional Website with Intelligent Builder. Sitey Provide Reliable Hosting.
SiteBuilder.com creates a professional website in only three steps. First Pick a template that looks pretty, Second choose a domain name, and Last publish the website.
A summary of the key differences on free website builder on free plan is listed below:
Conclusion:
My opinion about free website builders:
Every website builder is good but If you go with the free plan then there are many disadvantages.
If you want to go with a custom domain then Ucraft is one of the website builders that provides custom domain set up in the free plan.
If you want to go with features then Wix is Best because Wix provides maximum features for free (eg – Drag and Drop Website Building)
If you want to go with basic coding knowledge to make the website more appealing then WordPress is the best solution for you WordPress provides some prebuild codes (eg. Plugins)
Therefore, If you want to use a website like a professional in the free plan then Ucraft is best but if you want to use it for learning then WordPress is the Best.
Now the choice is yours 🙂
So now tell me what is your favorite website builder in the comment box…