Previously, the logo design is usually the default for graphics professionals with software such as Adobe Illustrator or Adobe Photoshop. Today, the development of technology has helped amateurs to design their own logo. Moreover, with some online services, you do not need to use dedicated graphics software.
Today we will introduce an online logo design service – DesignEvo
DesignEvo is a logo creation service developed by PearlMountain Limited. Whether you're a blogger, start-up entrepreneur, business owner, or anyone who needs a logo to identify your website or company. Whether you trade in food, fashion or real estate. DesignEvo will help you create professional logos without the need for professional graphics software or advanced skills.
With DesignEvo, you will be provided with a powerful set of tools and a variety of resources to create logos. There are about 7000+ well-designed templates in 34 categories provided by DesignEvo, to help simplify the logo creation process. These categories include Abstract, Food, Art, Finance, Insurance, Education, etc.
DesignEvo is not just an online logo creation service. DesignEvo also offers a mobile version and a desktop version for its logo maker.
The online version helps to design logo directly in your browser at https://www.designevo.com
Computer version: DesignEvo is now available for MacOS, requires Mac OS X 10.9.0 or later. Download the logo maker software for Mac OS at https://itunes.apple.com/us/app/designevo-logo-maker/id1296100230.

Mobile version: DesignEvo's mobile logo creation software with 3500+ templates available for you to choose and customize.
Price:
The Mac OS version is $ 9.99.

Versions for Android and iOS are free to use. However, you will have to spend some money to buy a few more template packages to use.

With the online logo creation service, there will be 3 packages for you to choose from: Free – Free, Basic – $ 24.99, Plus – $ 49.99. Thanks to DesignEvo team, they are now offering a 50% coupon code for Rahulit's readers: RAHULITEVO
How to Use DesignEvo to Create A Logo Online
To create a logo with DesignEvo's online logo design service, you visit the home page at https://www.designevo.com.
You can click on Make a Free Logo button to create a logo or create an account by clicking on Sign Up.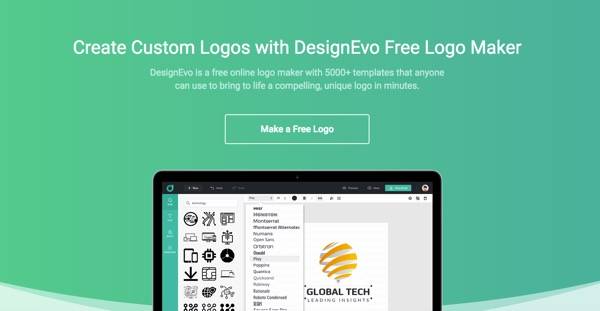 The next step is to choose a category that your logo/brand wants to target. This may be a logo on the topic of food, technology, real estate, fashion and more.
Also, when starting to create logo online with DesignEvo, instead of choosing the template that the service provides, you can also create your own logo without using the available templates. To design your entire logo, click on Make a Free Logo; and then select Start from Scratch in the upper right corner as shown below: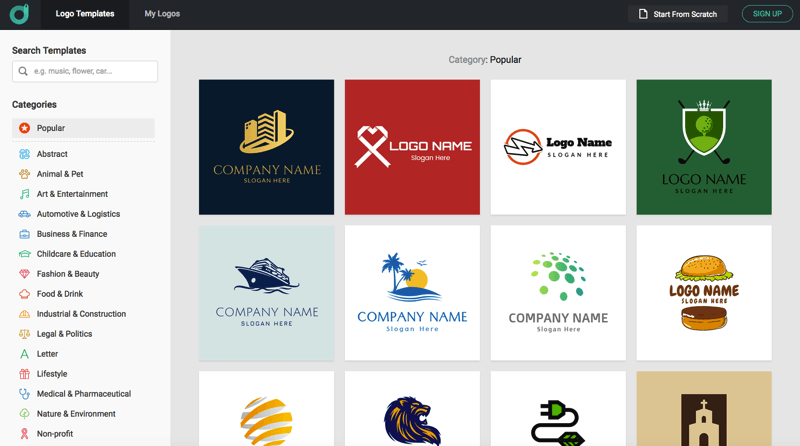 Enter your brand name and slogan.
DesignEvo also offers sets of icons, fonts, shapes to make your logo unique. You can change colors, resize, move, rotate any element and set a background until you like.
Download your logo after choosing a proper package.With DesignEvo, you will not need to be a graphic designer. Hopefully, with this article, plus some creative ideas, you will be designing your own fantastic logo.