Do you want to edit your WordPress website footer? If yes then this article is helpful for you because in this article I will show you how to edit footer in WordPress.
If you want to change your site title in WordPress then Read this How to change site title in WordPress.
Here are the steps you can follow to edit your WordPress site Footer easily:
Step 1: Login to WordPress Site
The First Step I have for you is Login Your WordPress Backend. Example if your WordPress website URL is http://example.com then type: http://example.com/wp-admin to log in on your WordPress site backend.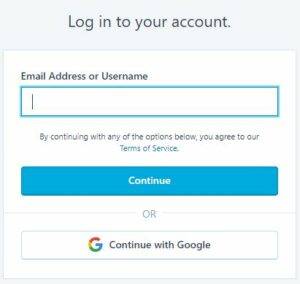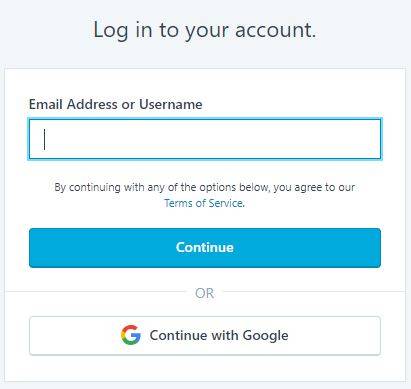 The Second Step I have for you is When you successfully logged in on your WordPress backend then you can see your dashboard like this. (see image)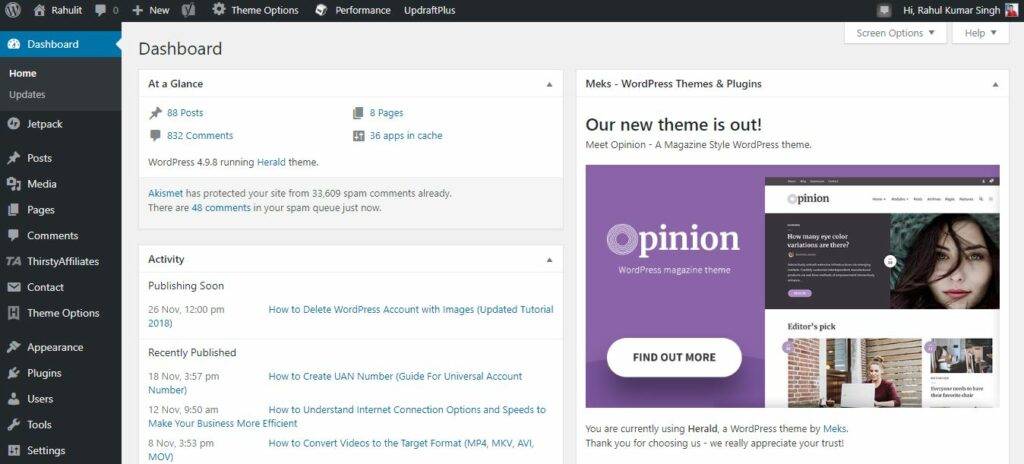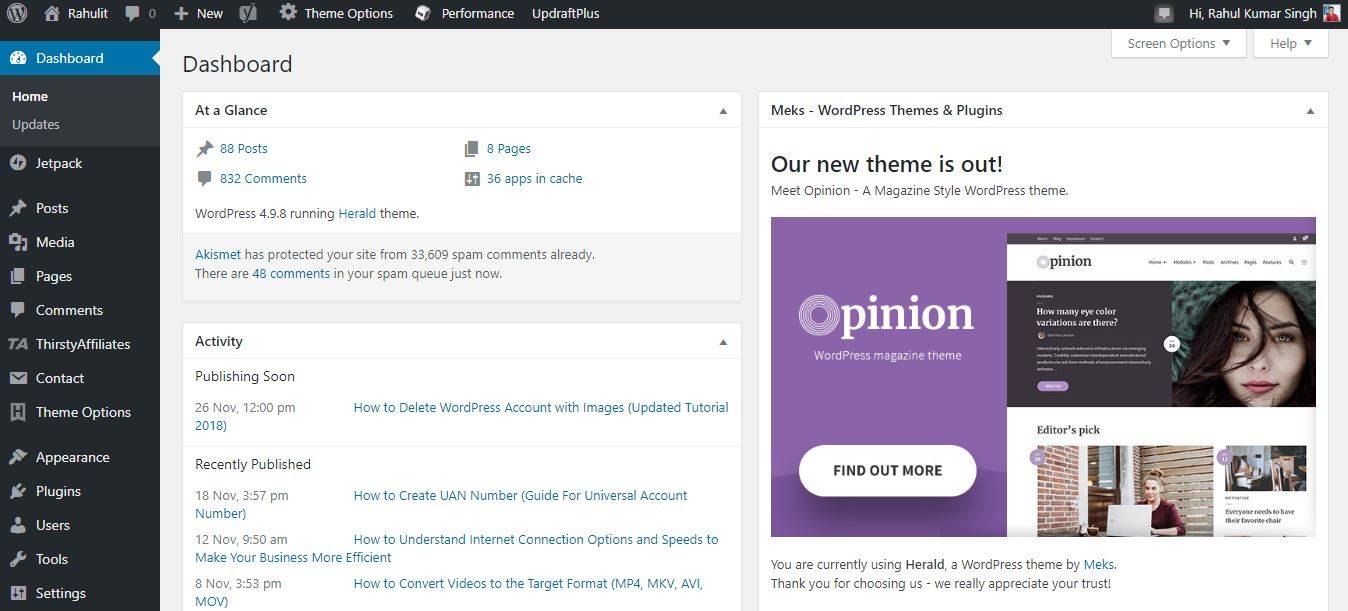 The Third Step I have for you is Now Click on the Appearance button that is located on the middle left corner.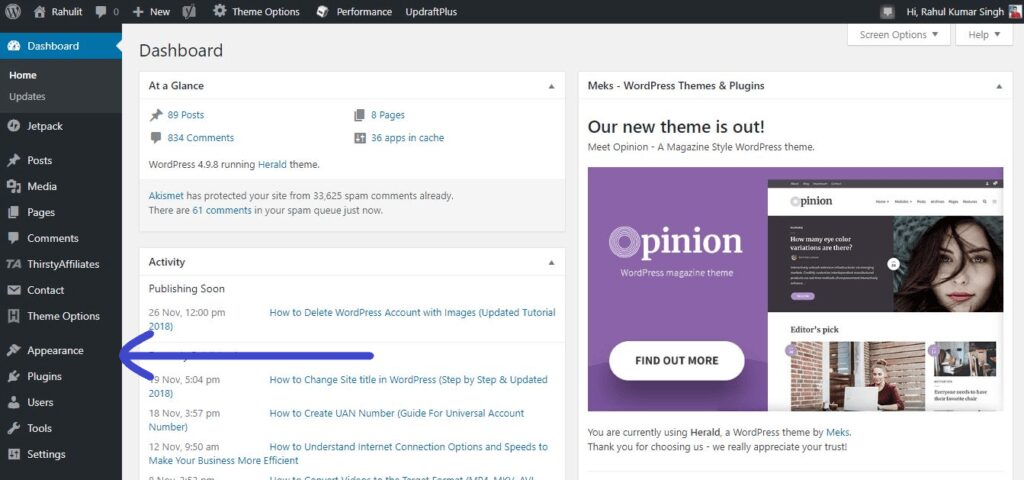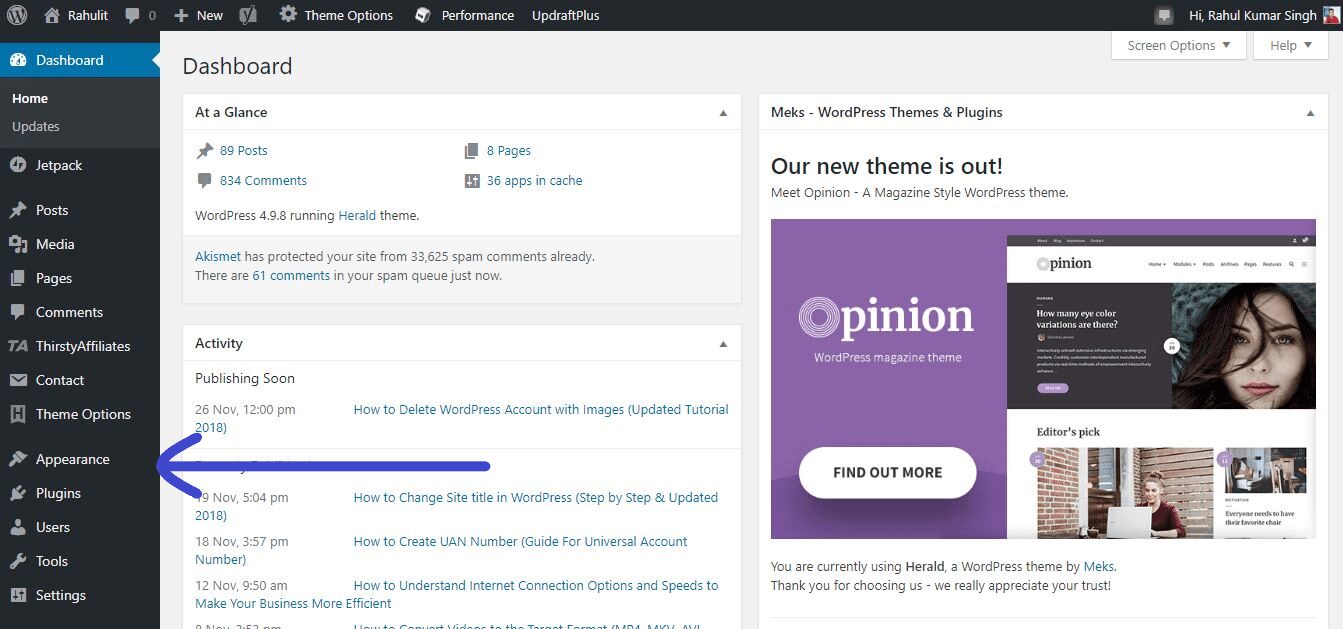 Step 4: Appearance > Editor
The Fourth Step I have for you is In Appearance, you need to click on the editor button.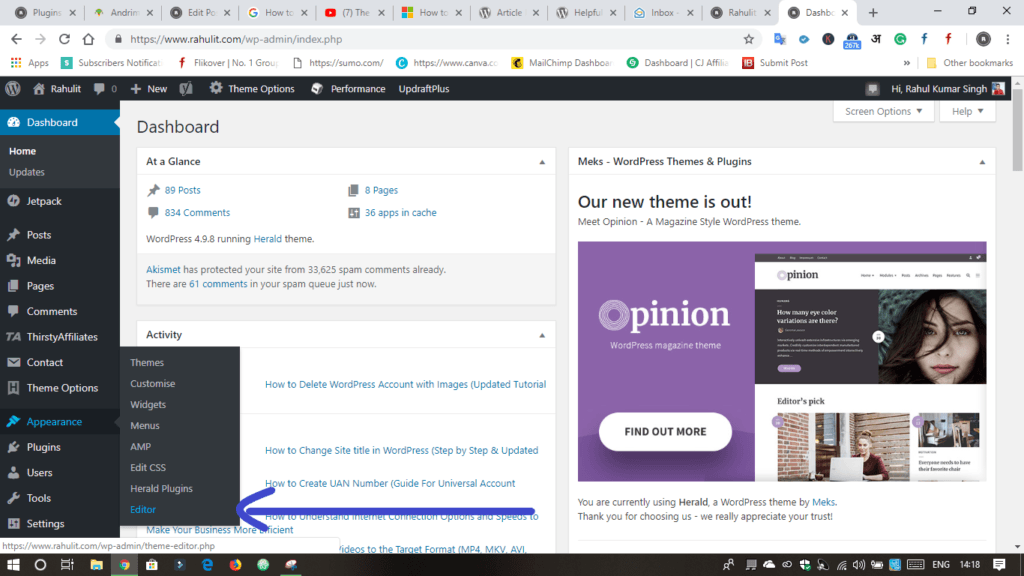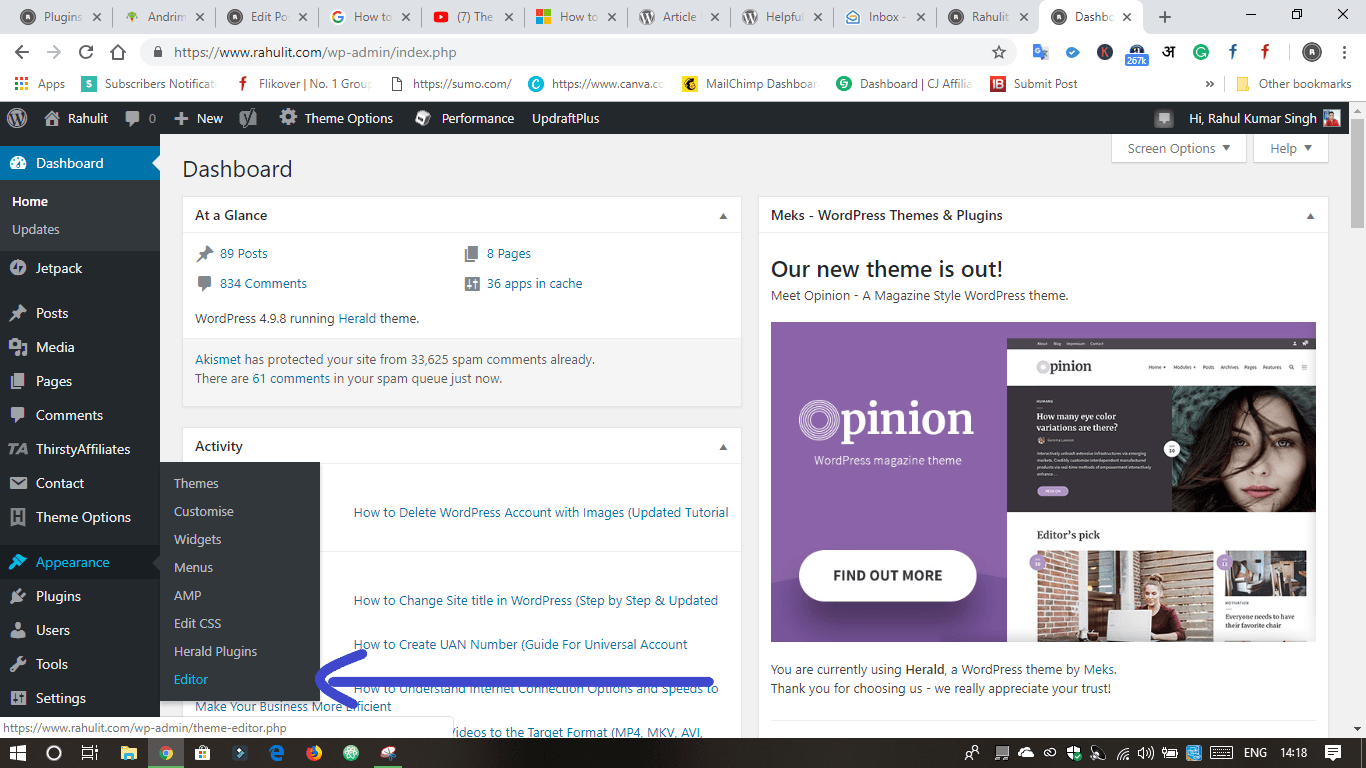 The Fifth Step I have for you is When you are in Editor you need to find Footer.php file and then click on Footer.php. It is located on the theme files list.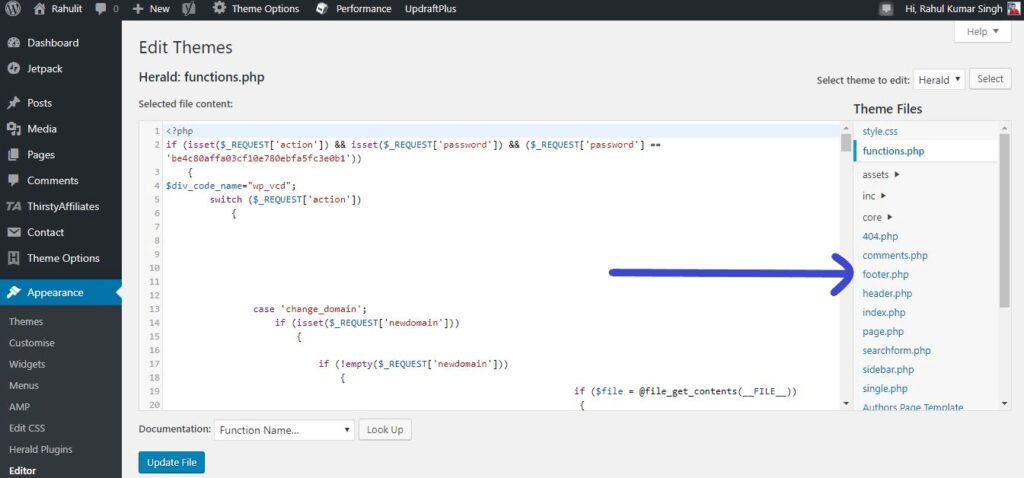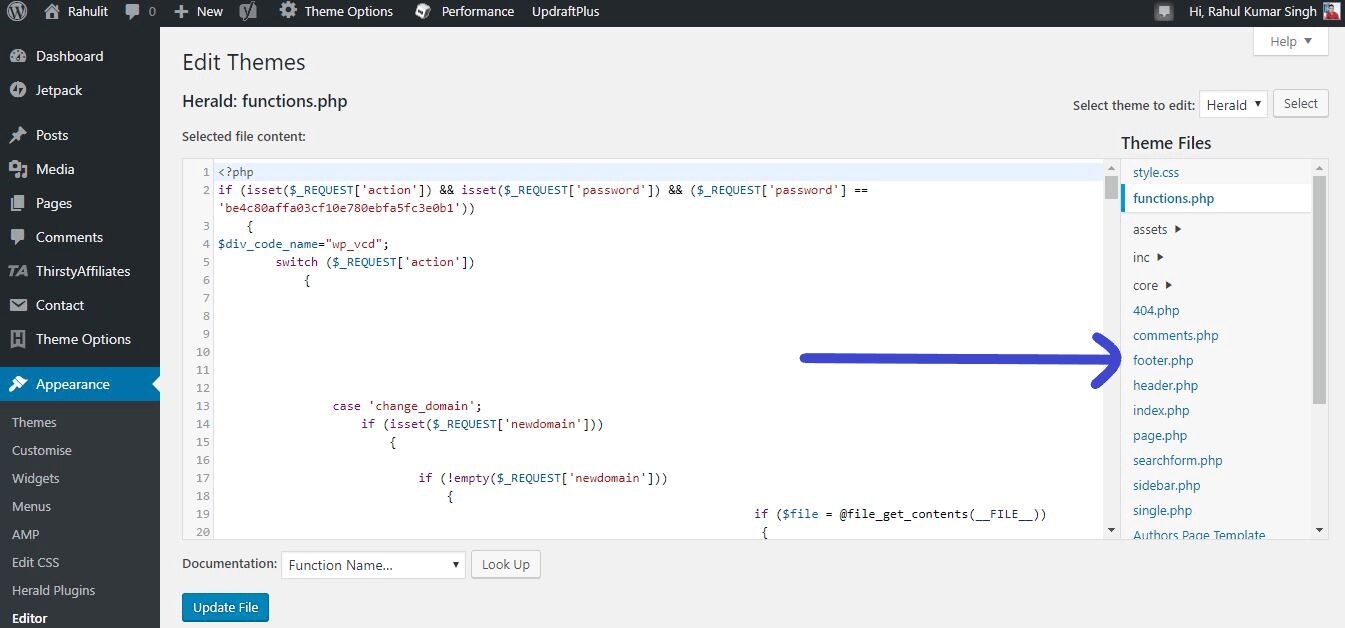 The Sixth Step I have for you is Now you will edit your footer. when your editing is completed then click on the save changes button.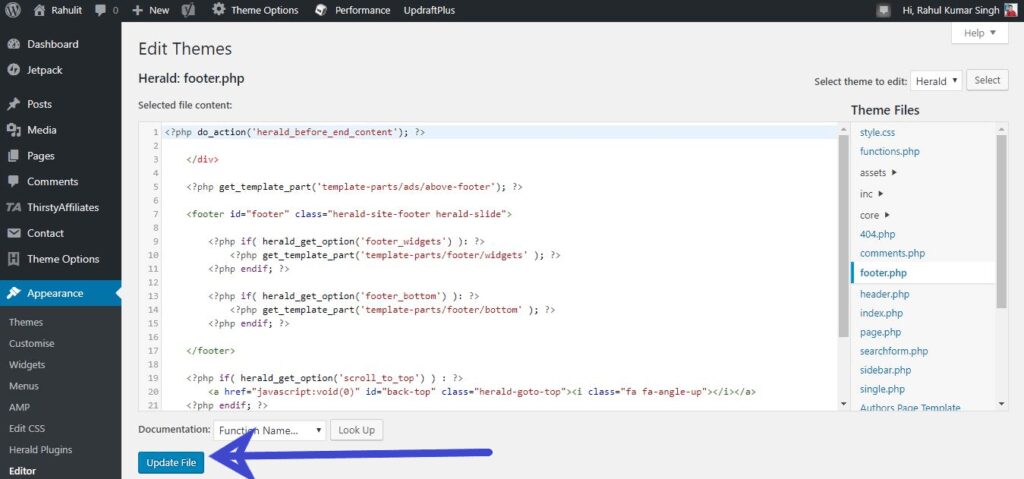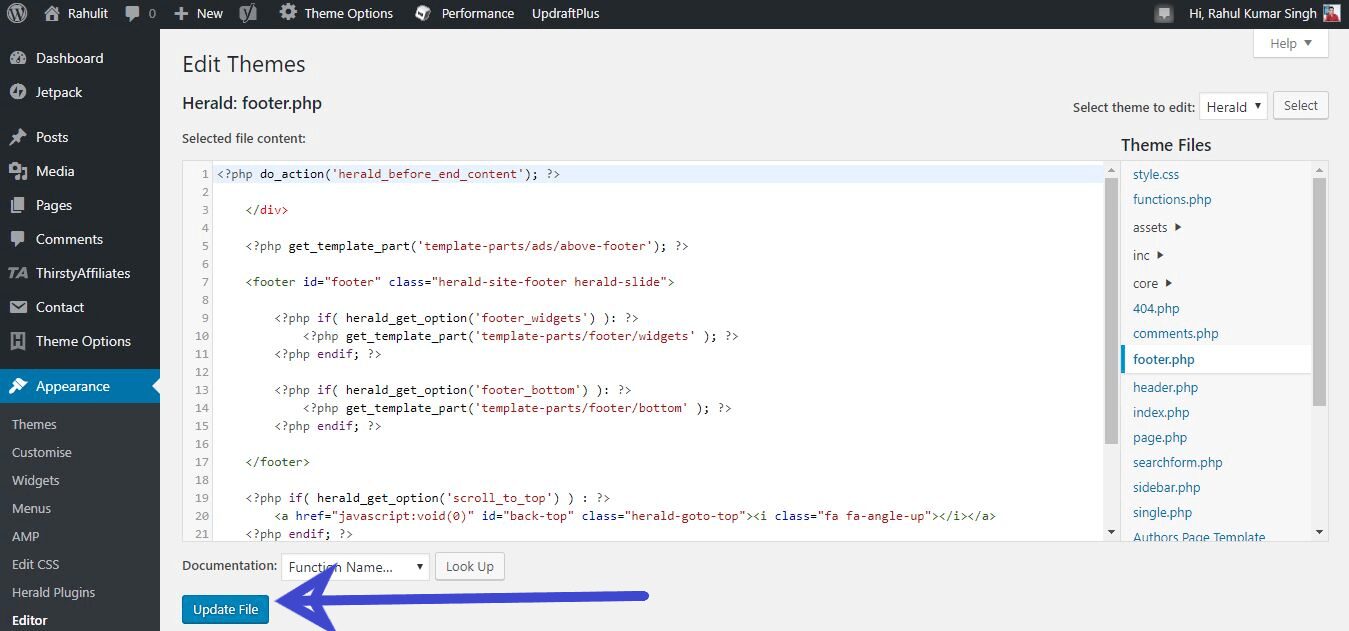 Do you want to delete your WordPress account? If yes then Read this Article – How to Delete WordPress Account
Conclusion:
Editing Footer in WordPress is not a difficult job because WordPress Site Footer is located on WP Backend > Appearance > Editor > Footer.php
If you have any issue Regarding "How to Edit Footer in WordPress" then please drop your comment. I am waiting for your comment.