If you want to rank your article and youtube videos quickly on the search engine, Use Ping Sites that boost your ranking and indexing speed.
What is Pinging?
When you publish an article, only you know that you have written an article but how to know all else, then use pinging for this, Pinging helps to fast indexing & small effect of ranking.
How To Use Ping Sites Tool?
There are many website & tools available in the market that helps you to ping your site easily but some tools are free and some are paid. So If you are using WordPress then this feature is available on WordPress.
---
In this article, I will show you how I ping my sites for fast Indexing & Ranking. This method is simple, without using any website or tool.
Here is the method that I use to ping sites without any tool, one-time setup
Step 1: Log in to Website Backend
The First Step I have for you is log in to your WordPress Website Backend (Add /wp-admin after your website URL to get the login page for WordPress backend.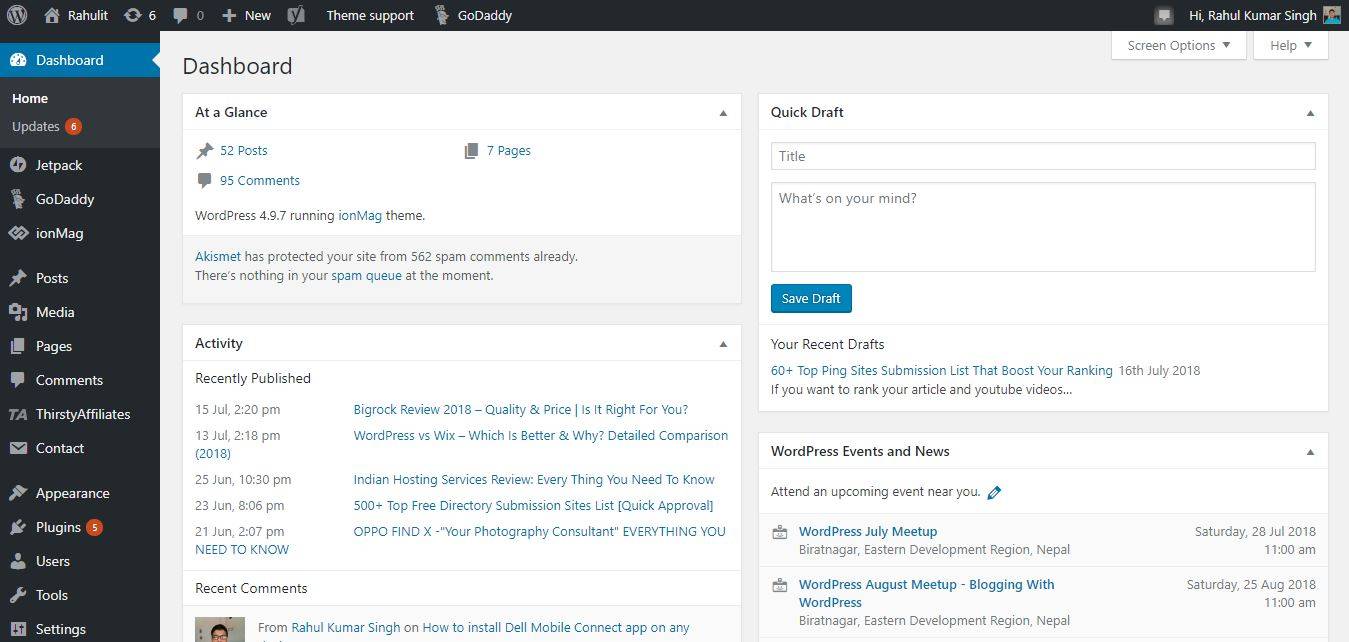 The Second Step I have for you is now going to a setting that is located on the buttom left corner.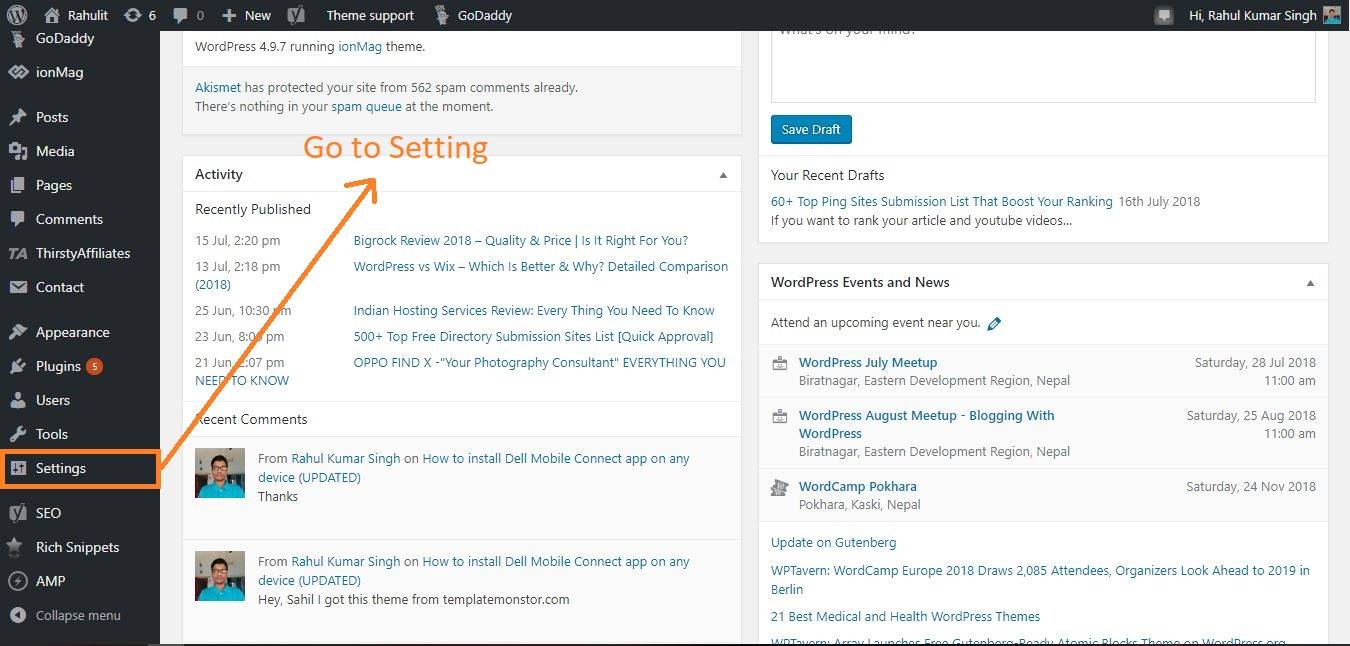 The Third Step I have for you clicks on Writing under the setting option that is located below the General Setting.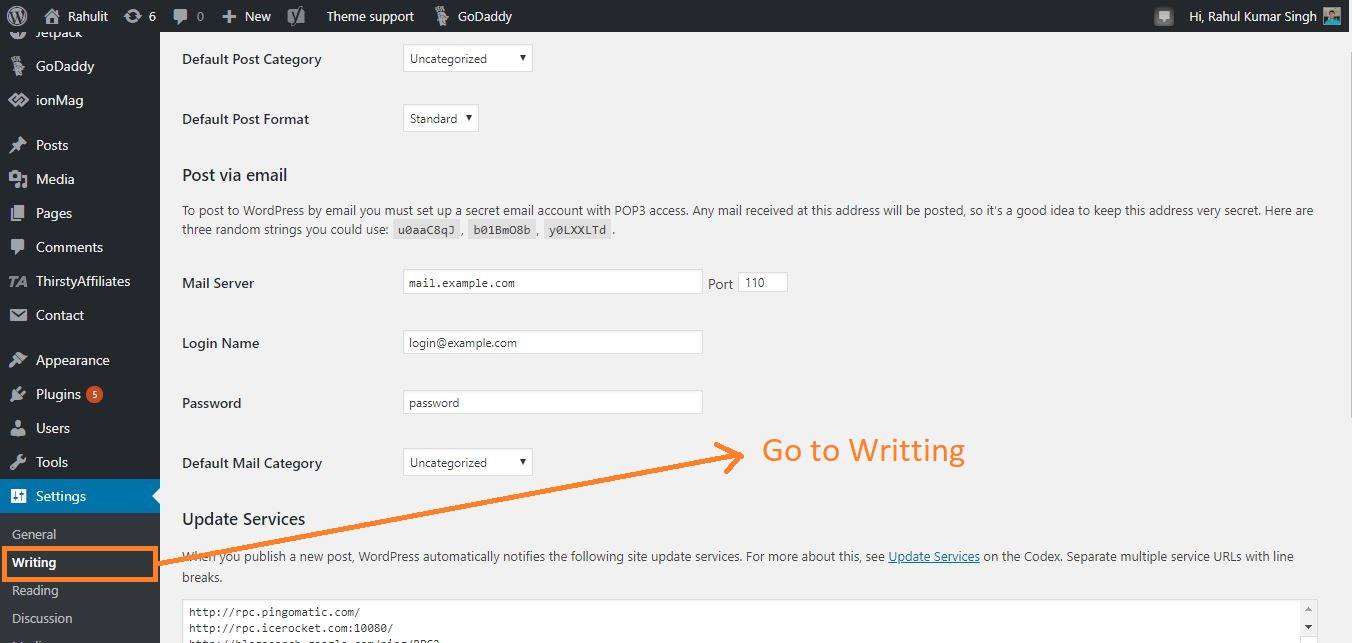 Step 4: Find Update Services Under Writing Setting and Paste the Link
The Fourth Step I have for you is when you are in writing setting now you need to find Update services option when you found this option then copy the link list below the article and then Paste it on Update Services Box and then Save the Page.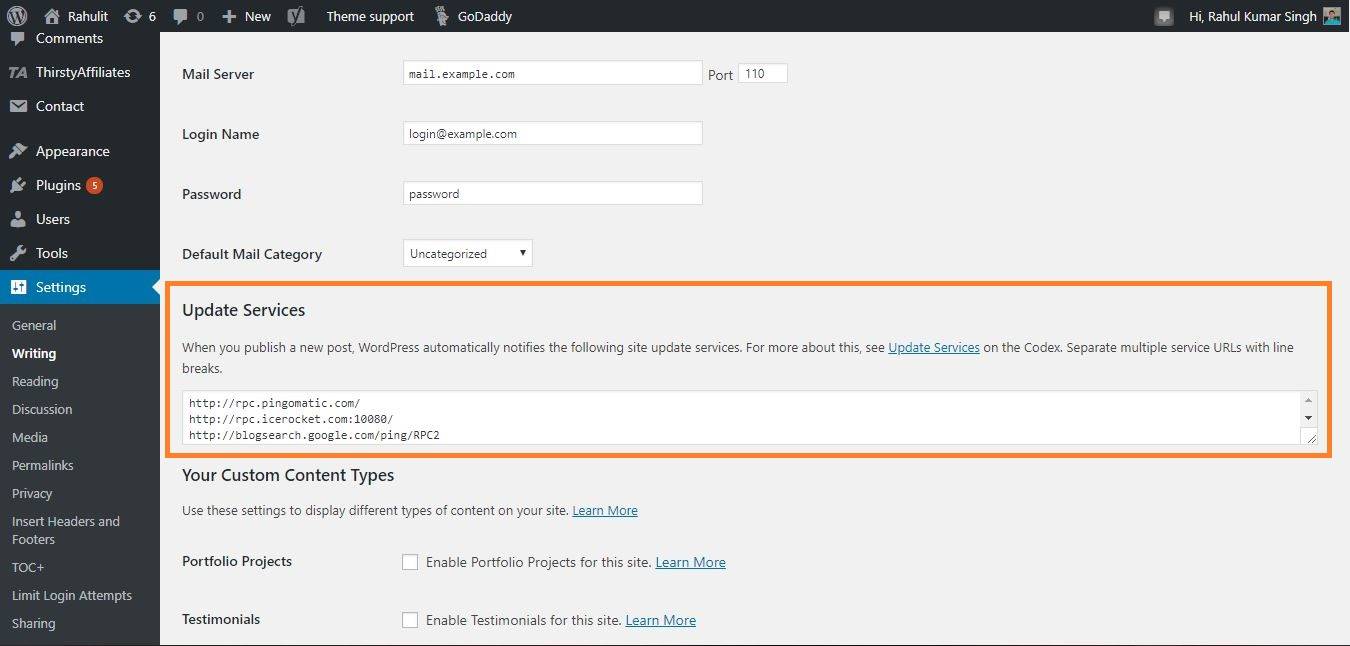 Ping Sites list (Do not open this link copy and paste it on your website) :
Conclusion:
I hope you guys like this article if you have any question or suggestion then comment.
If you have a website then you need Do-Follow links here are two options that you will get amazing Links that boost your ranking.