Are you working on Google Docs? If yes then this article is related to google docs. while you are writing your document when you are going to save in some specific folder then you need to create a new folder. So Today I will show you How to create a folder in google docs.
Here is How to create a folder in google docs:
Step 1: First you need to open google docs if you have an android phone then install google docs from play store or if you have desktop or laptop then go to Google Docs.
Next, you need to click on "Go to Google Docs" Button. Now sign in with your Google account to access google docs.
Step 2: Next, you can see your google docs dashboard. Now click on Plus Button to create a new document.
if you have previously created the document (means recent document) then open a document.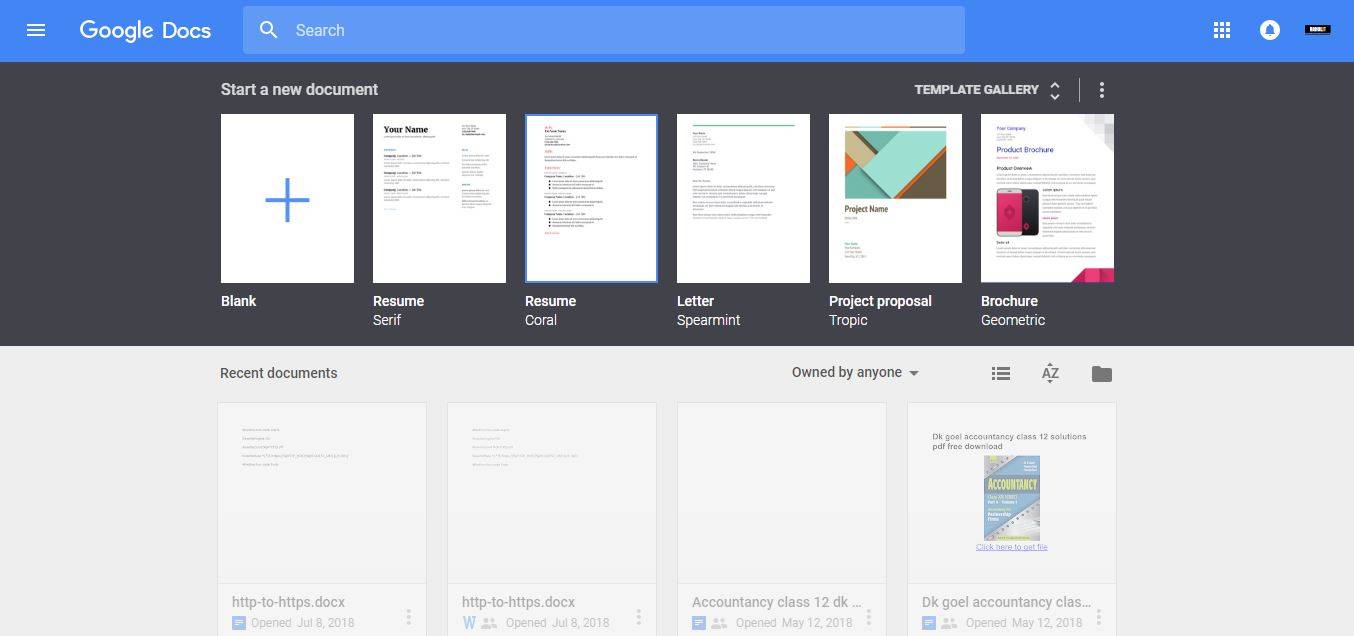 Step 3: First Ready your document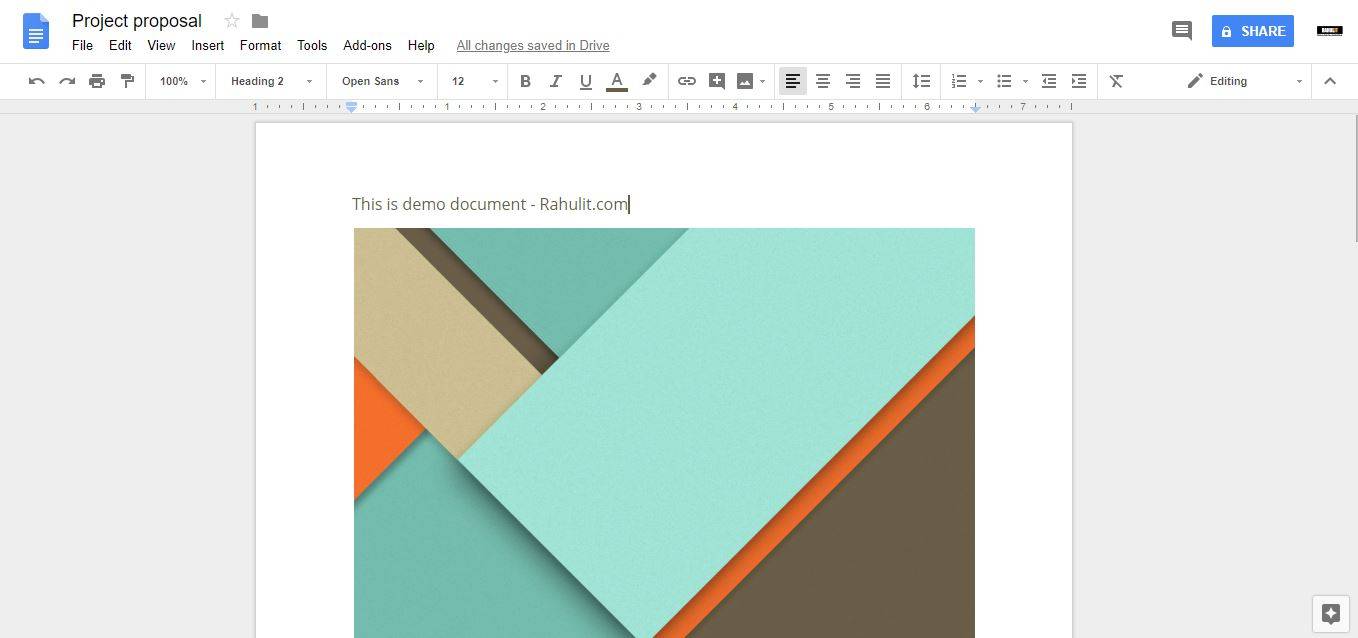 Step 4: See the left top corner you can see file manager logo. Now click on the file manager logo.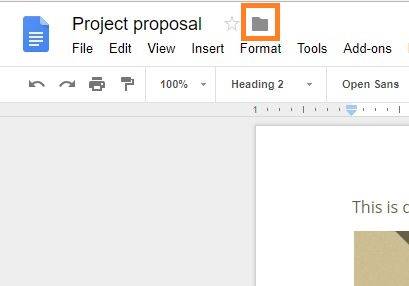 Step 5: When you clicked on the file icon you can see you google drive will be open in the short box. Now if you already created document folder in google drive then click on the folder and then click on move here button (See image 1).
If you are not created a folder then click on Plus button and then fill your file name then click on save button. when your folder is created then click on move here button (See image 2).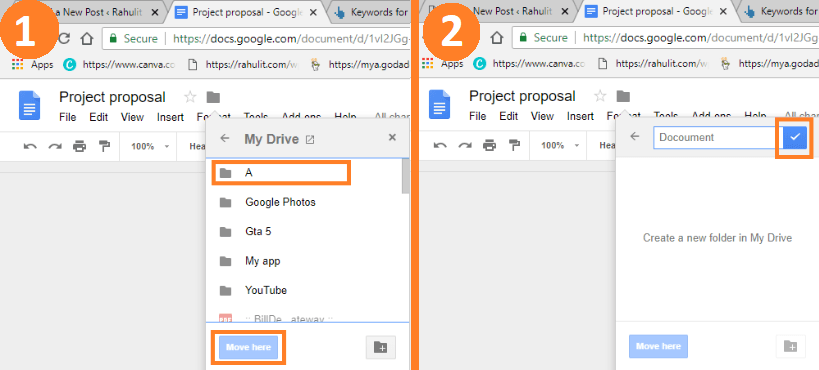 Step  6: After clicked on move here button your current document will be added to the folder.
Conclusion:
The Benefits of adding documents in the folder is you can access your document from any device. All documents are saving on the google drive.
Also, Read – Google Hangouts Screen Sharing