Do you want to create a blog on Tumblr? if yes then this article is especially for you because in this article I will show you how to make a Tumblr blog.
Here is How to Make a Tumblr Blog?
Time needed: 5 minutes.
There is step by step methods for you that you can use to create a Tumblr blog for free in 5 minutes.
Go to Tumblr

The First Step I have for you is to visit the Tumblr website. Or Search Tumblr in Browser.

Click on Get Started

The Second Step I have for you clicks on the Get started button that is located in the middle of the page.

Fill Details and then Sign Up

The Third Step I have for you is now filled basic details (like your email, username, and password) and then click on the Sign-Up button. and then enter your age to continue.

Select 5 Topic

The fourth Step I have for you is select any 5 topics in that you are interested in and then click on Next Button. it takes some time and then you are redirected to the Tumblr dashboard.

Click on Profile Icon

The Fifth Step I have for you clicks on the profile icon that is located on top Right Corner.

Click on +new

The Sixth Step I have for you clicks on the +new link in Profile Section. (for building a blog in Tumblr)

Add Basic Details to Create Blog

The Seventh Step I have for you is when you clicked on the +new link under profile now you can see new page will be open named create a new blog. First, write the title and then set URL then select you are not a robot then click on the Create blog button
Now your blog will be created. See your dashboard looking link this (see image below).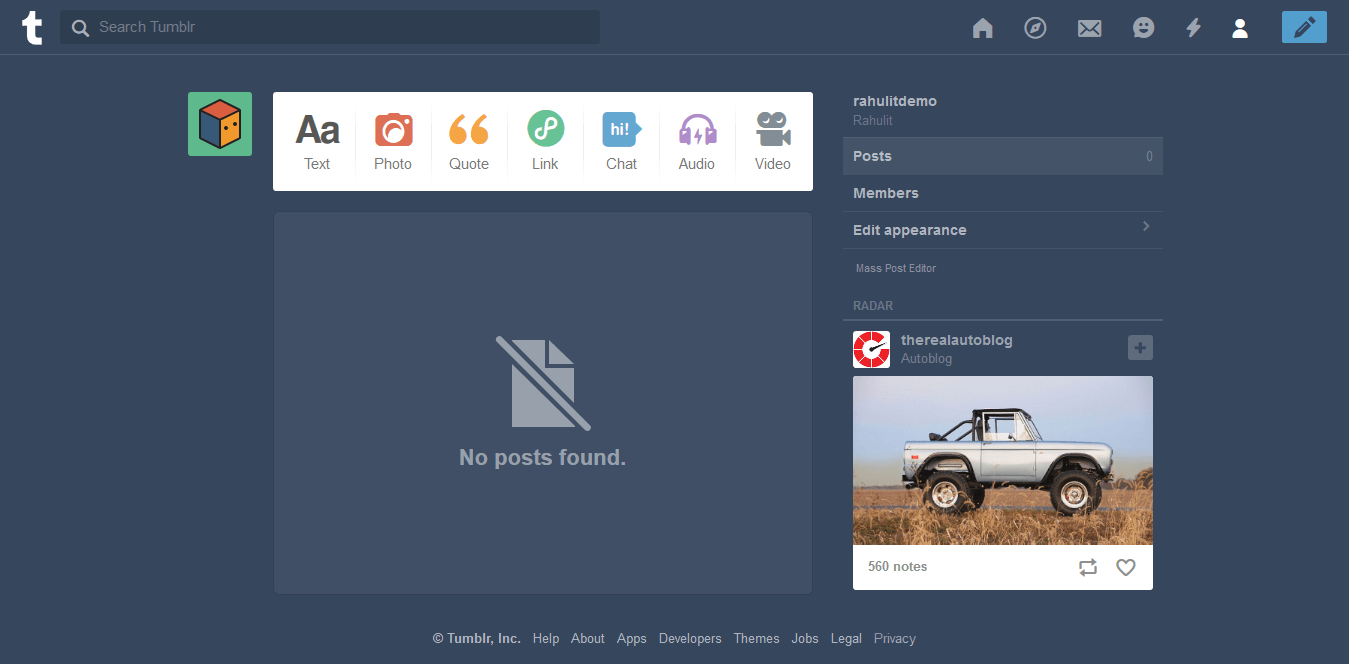 Also Read – 5 Perfect Tumblr Alternative (Number 5 is the Best)
Conclusion:
If you want to create professional Tumblr Blog then Please Watch this Video Guide.
In this tutorial, I created a blog on Tumblr so let's have a look for the demo that I created in this tutorial.
Also Read: How to create a website free of cost
Creating a blog using Tumblr is very easy if you follow the tutorial then you definitely create your own blog on Tumblr. At last, if you have any question regarding this article then feel free to ask me via comment 🙂