Hey guys, today in this article I will show you How to create a website free of cost. In this time many big companies create a website for free without coding knowledge. So let us take some examples of website making companies they provide free sub-domain and hosting.
There is more than one cheapest way to make a website. The first way is you need to choose any website builder company that builds your website for free
I mentioned 15 top website builder company that build your website within a minute for free.
The second way for creating a website free of cost is you need to find free hosting and free domain and then build and host your website for free.
Read – WordPress Vs Drupal
How to create a website free of cost?
Sign Up on any website builder.
Choose Template.
Customize your template.
Complete Designing.
Choose Domain.
Select Plan.
Publish Website.
Read How to Build a Website From Scratch.
The top 15 website Builder that make your website for free in 10 minutes:
Blogger
WordPress
Wix

000webhost

Website.com
uKit
Weebly
Site 123
Squarespace
Webself
Jimdo
Webnode
IMCreator
Webs
Mozello
All you know that the blogger is a free platform launched by Google where you can create your blog for free without any charges (like you don't need a Hosting in Blogger, Blogger Provide Free Hosting for Lifetime).
Open your Browser Search "Blogger"
Open blogger.com website
Click on Create New Blog Button
Now you need to fill the Title of your Blog & Address (example.blogspot.com) and then click on Create Blog Button.
Yoo, Your blog/website is ready to go.
WordPress is one of the best leading website building company that makes any website in 10 minutes without coding experience.
First, open your browser and search "WordPress"
Open wordpress.com site.
In WordPress website click on "Get started" button
WordPress ask some question for creating your website (Questions listed below)
So first enter your name off the website.
Fill what your site be about.
what is the primary goal of your website (example – Sell product, Education, Blog, etc)
After filling out your answers in WordPress press the continue button.
Now Choose your site address (example.wordpress.com)
After the select domain chooses a plan, so click on a free button.
Now your site is ready.
Create your WordPress account to access your site:
Fill out your email address.
Choose username.
Set a password.
Now click on the continue button.
See Thanks message showing on your screen. Press the continue button.
First, you need to activate some settings before writing your articles.
Go to the Setting of your website.
Setting>Permalinks.
In Permalinks Choose the post name option and save it.
Now write the first post on your website.
Go to Posts>Add New
Here are the steps to customize your WordPress website:
So first open your WordPress account.
Go to the dashboard.
Now find Appearance>Theme>Add New.
Choose one of the theme and press install buttons.
After successfully installed the theme now click on the activate button.
Now customize your theme.
Go to Appearance>Customise.
Now you customize your website accordingly.
Now all setting should be done. Enjoy your amazing free website.
If you want to change site title in WordPress then check this "How to change site title in WordPress"
Wix is a drag & drop website builder that helps to create your website without any technical experience. You will create your website using Wix in 5 easy steps.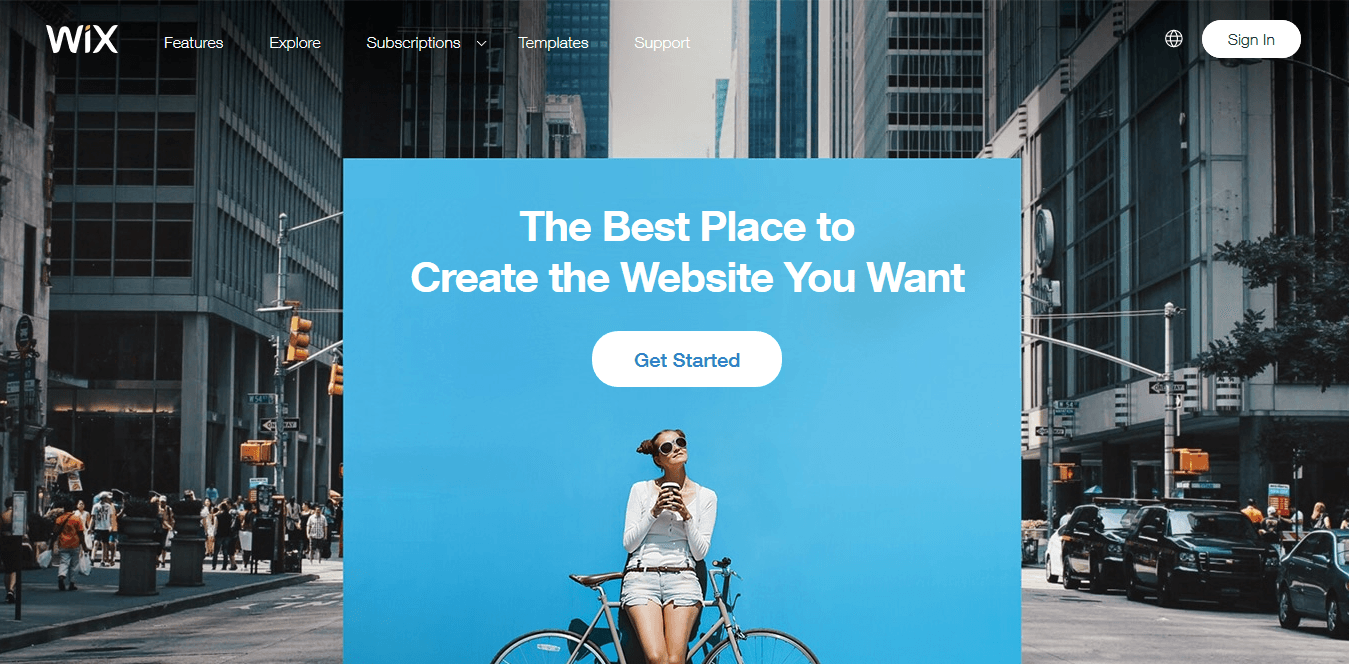 Open your browser Search "Wix"
Click on wix.com in the search result.
After opening Wix you can see Get Started button click on it.
Now you need to create an account
Answer simple questions that asked from Wix to create your website. There are two options to create website 1st is Wix ADI and 2nd is the designer-made template.
Customize your site. You can also add videos, images, text & more.
Now you're ready to publish your website.
You can create your website using 000webhost for free. 000webhost is launched by Hostinger. 000webhost is a free hosting service.
Open your Browser Search "000webhost"
Click on 000webhost.com in the search result.
After opening the 000webhost website click on sign up for free.
When you successfully signed up on 000webhost Now click on Plus Button.
Now type your website name and password for access
After adding a new website you have three options to build your website.
Now you are ready to publish your site for free.
Are you looking for Hosting Discount We Offer Only HubsAdda Visitor Bluehost Hosting Coupon: Save 60% + Free (Domain + SSL)
Website.com allows you to create a website for free without credit card.Website.com provide free Hosting, Domain, Drag & Drop Builder, Etc
Open your Browser Search "Website.com"
After opening the "Website.com" website click on Get Started for free.
Now Choose Free Plan & Sign up on "Website.com".
Successfully signed up you need to choose your website URL and click on Create my website button
Now set up your website using website editor After all things are done click on the publish button to live your website.
uKit is the perfect site builder for Business. You can Build Your Business Website For Free. This Platform is Specially Designed For Bussiness.
Open your Browser Search "uKit" or Visit ukit.com
After Opened uKit Website Click on "Create a Website Button"
Sign Up on uKit to Create a website using your email address (You will also Sign up using Facebook, Google, Linkedin).
Choose the free template then click on Next Button
Now you need to enter your website URL (example.ukit.me)
uKit asks some question before open site builder
Customize your site using site builder
When you completed all the steps click on the publish button to publish your site.
Wow, Your Website is live now.
Weebly is one of the best online site builder website. Weebly build your website without coding knowledge in 10 minutes. You will build Blog or Online Store using Weebly.
Open your Browser Search "Weebly" or Visit weebly.com
After Opened Weebly Website Click on "Create Website Button" or If you want to build an online store then click on "Online Store Button"
Now you need to sign up on Weebly to create a website
When successfully signed up on Weebly you need to choose templates.
After Selected template the Weebly site builder is open.
Now you need to edit your templates for your need.
The site builder is open automatically when you chose a template now you need to edit your website for your needs.
After all, things are managed click on the "Publish" button. Now you need to choose a URL for your Website.
Hooo, Your Site is Live Now.
Site 123 is a Free Website Builder that you will build your website in 10 minutes without any technical experience or coding skills. You will build your SEO and Mobile Friendly website.
Open your Browser Search "Site 123" or Visit site123.com
After Opened Site 123 Website Click on "Start here Button"
Choose "What type of website do you want?" like Blog, Bussiness, Technology & Web.
Next, Type your website name and click on "Go to Final Step"
Now You need to "sign up" on Site 123 for creating the website (there are three options to sign up Email, Facebook & Google).
After successfully signed up on Site 123 the site builder is automatically open.
Now optimize your site using site builder for your need.
Click on the "Publish" button to publish your website.
Congrats your website is live now.
Also Read:
Squarespace is one of the best website builders. Make any website (Photographers, Restaurant, Musicians, Small Business, Fashion Designers, Entrepreneurs) that you want.
Open your Browser and then Search "Squarespace" or Visit squarespace.com
When the Squarespace website will be open then you need to click on "Get Started" Button.
You have two options to create a website using start by answering a few questions or Start by browsing your template. I prefer you to choose a template.
Select the template that looks good.
Create an account by adding some personal information like Email, Name, Etc.
Now Customize website according to your needs.
Click on "Publish" button to publish your website.
Now your website is live now.
Webself is a free website builder. Create your own free website using webself and get Simple design and Professional look. You can also create your online store in just a few clicks using webself.
How To Create A Website Free Of Cost using WebSelf
Open your Browser and Search Webself and then click on the first Result.
When you are in webself website now click on create your free website button.
Now Register your new account on Webself by filling some basic details.
Select the theme that you want on your website and then choose the URL.
Now Customize template according to your needs.
When your editing done then click on publish button to take your website live.
Jimdo is an AI Personalised Website builder. You Can Create Mobile Responsive website using Jimdo in only three minutes without any coding experience. Jimdo made website support https (https means website protected symbol) and custom domain (custom domain means your own domain like example.com)
Webnode is an easy website builder. It helps you to build any type of website like Personal Website, Business Website or Online Store. Webnode makes your website mobile friendly and mobile responsive.
IMCreator is a Free Website Builder that helps you to build Ready-Made Website without any Coding Experience or Any Technical Knowledge. IM creator Makes Mobile Responsive Website and Google Friendly. You Can Build E-commerce Store or Blogging Website using IMCreator.
Webs Make a Website Free without any Technical Knowledge. It also makes a mobile responsive website and fully optimized for mobile or laptop.
Create your website in the easiest way using Mozello without any Technical Knowledge. Mozello created a website that is fully comfortable with mobile devices and Search Engine Optimised. Create an Online Store or Personal website easily with Mozello.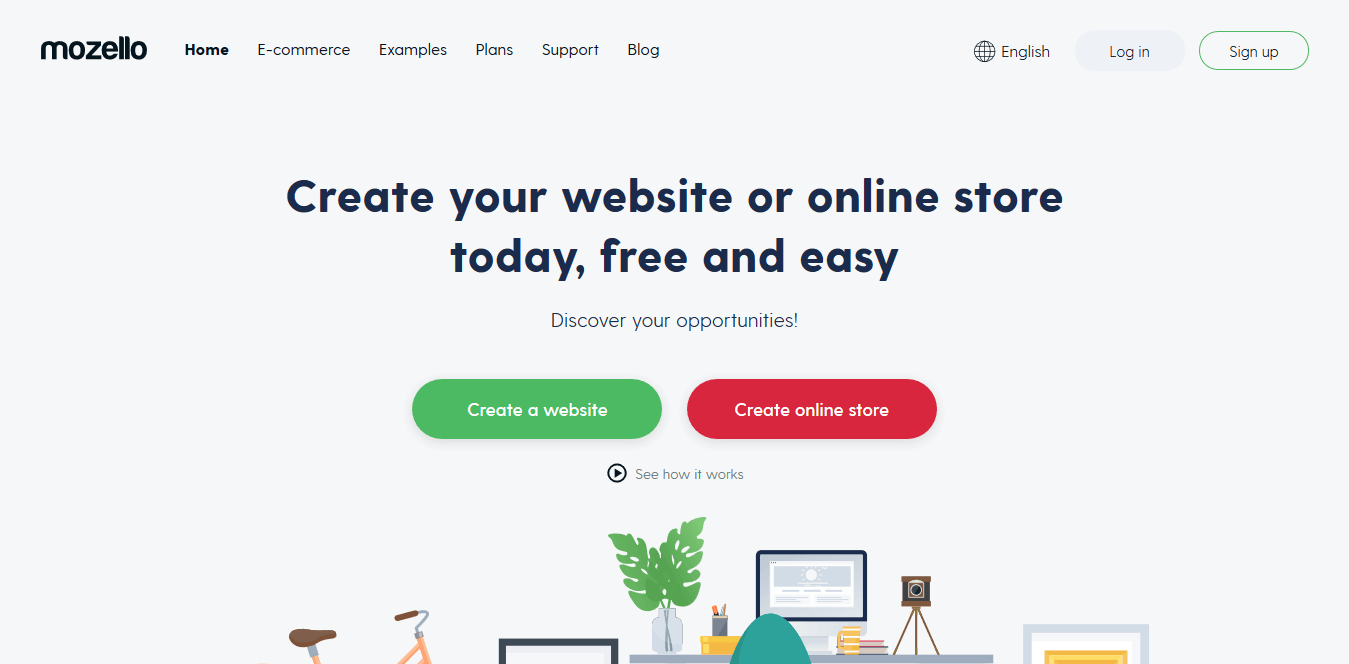 Conclusion:
Best WordPress Hosting For You – Get 60% Off + Free Domain + SSL. No Need to Purchase Domain Because this Hosting will provide Free Domain and also SSL Certificate.
If you have any information or have a question regarding this article then Post a comment, I will reply to you.