Do you want to know the best platform to promote business online? If yes then this article is helpful for you to make sure to read this article to understand.
In the 21st century, where the influence of social media has been reaching new milestones every day, another major use of it has been marketing.
Promoting business online on social networking sites such as Facebook, Instagram, Twitter, etc has been a must for marketers.
Not only has it provided a means to connect directly with the end consumer but also create a holistic interactive environment wherein all the stakeholders can get involved for deliberations simultaneously.
Since there are a lot of upsides to advertising or promoting business online, it is also equally important to be vigilant about the roadmap of carrying out the entire process.
It is significant to choose the right platform/platforms where you could pitch to the customers.
Different types of platforms bring in a different crowd, hence it is always wise to understand the requirement and kind of the target audience before concentrating and lodging all your resources at a certain place.
Here is a list of sites which could help you to promote business online:
Best Platform to Promote Business Online
Google Business
Facebook
Pinterest
LinkedIn
Instagram
Twitter
Youtube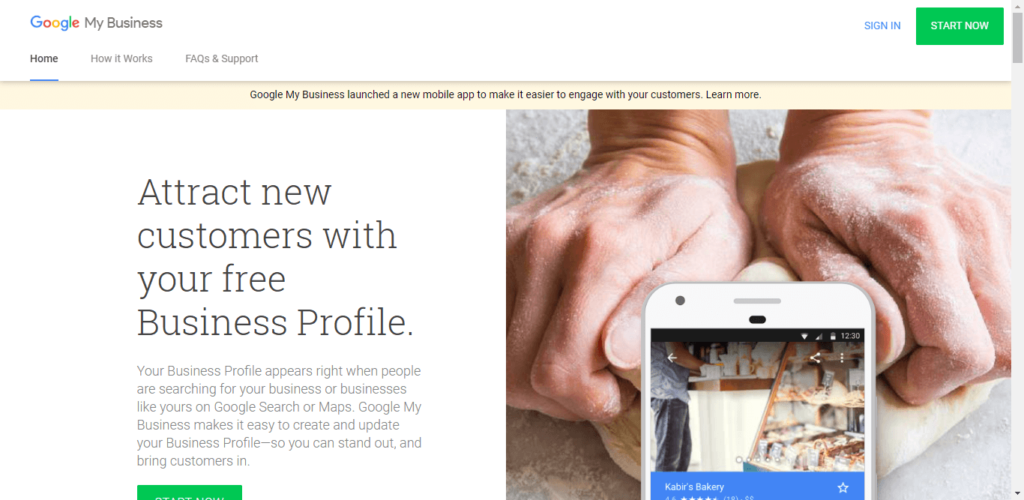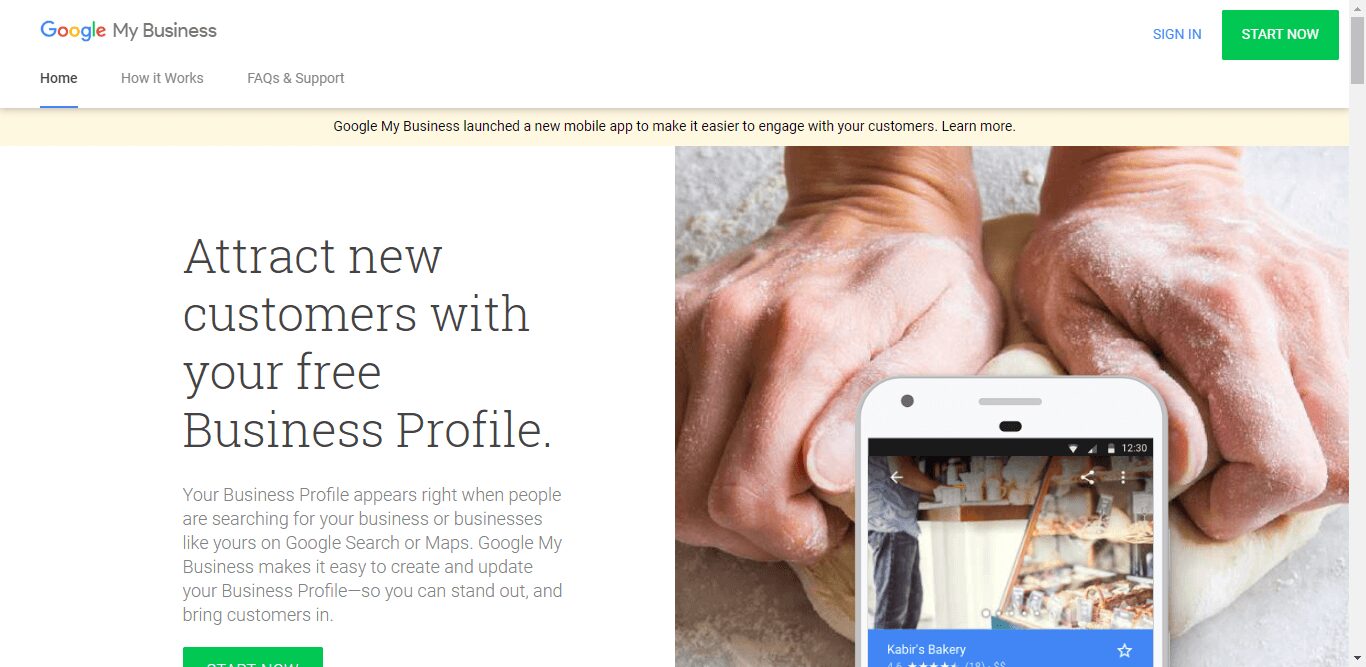 According to Google, 55% of people will search online for reviews and recommendations before making a purchase, with 47% visiting the company website, 26% checking out the physical store, and 23% of people talking with friends and family.
Google business helps you engage directly with the consumers and also provides tools to widen the customer base by targeting a wider audience. 
The profile can be tweaked based on any changes which need to be made, for example, the location, addition of a new contact number, visiting hours, etc. 
With the help of visual aids (which could be graphics or pictures of your items from your menu if you have a restaurant), you can create a two-way review conversation that is inclusive of feedback and insights. 
It has 3 sections namely website, posts, and insights to create a holistic experience for the business owner as well as a user-friendly platform.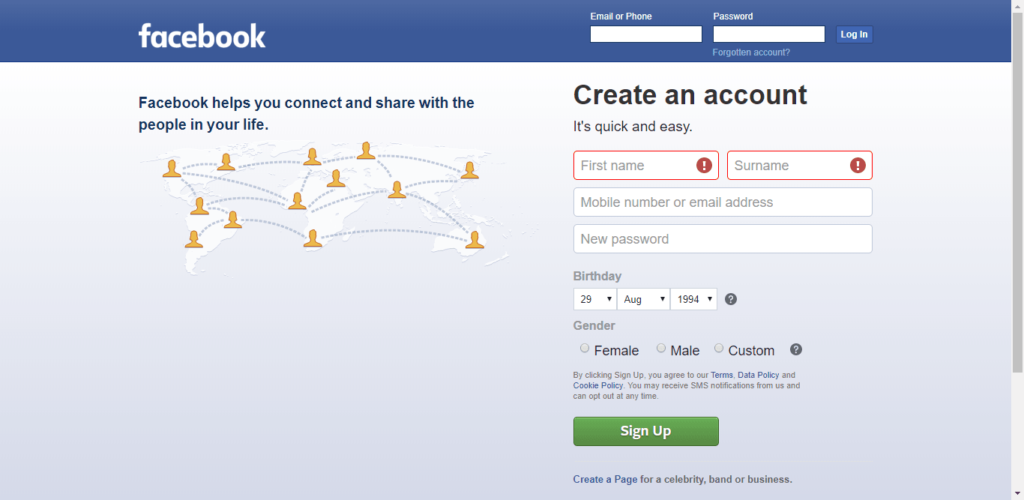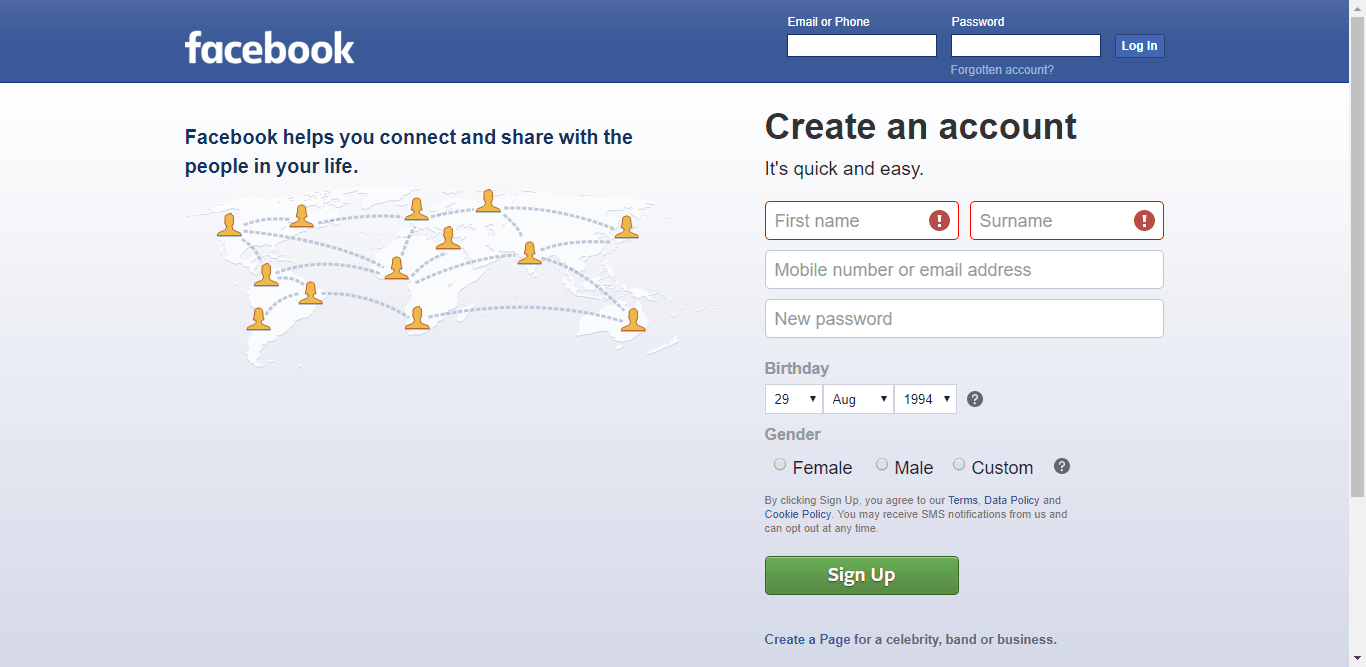 One of the most popular social media platforms, courtesy of Mark Zuckerberg, has a global networking mechanism that connects people of all nationalities and localities through common interests and relations. 
If you wish to create a legitimate presence on Facebook, it is important to promote your business profile rather than your personal profile to appear more professional.
This can be achieved by dedicating a page specifically to your business. When you set up a page you will notice there are plenty of options to customize the same.
You should include information such as contact number, address, products, what it is about, etc. in such a manner that it answers the basic what, how, and who questions and is also concise enough to keep the readers engaged. 
There is an option of adding a cover photo that could reflect what your business targets merely with one look at it. 
Pictures generate more impact than words at times. Facebook's concentrated algorithm encourages viewers to interact with you and share or spread the word if they like the same.
To keep them updated about your progress you must post regularly and inculcate a dynamic environment to proliferate the information and finally capture potential customers.
Also, read – Building A New Website? Get Started With These Tips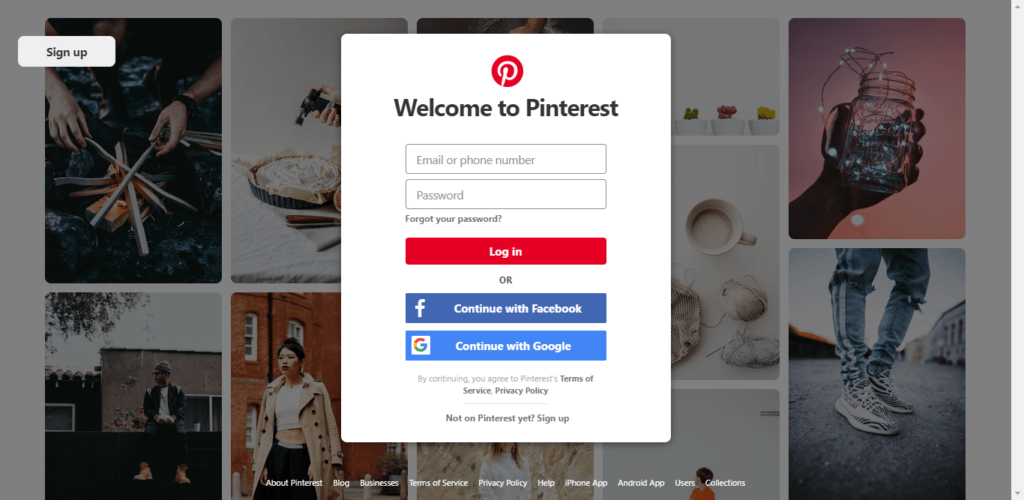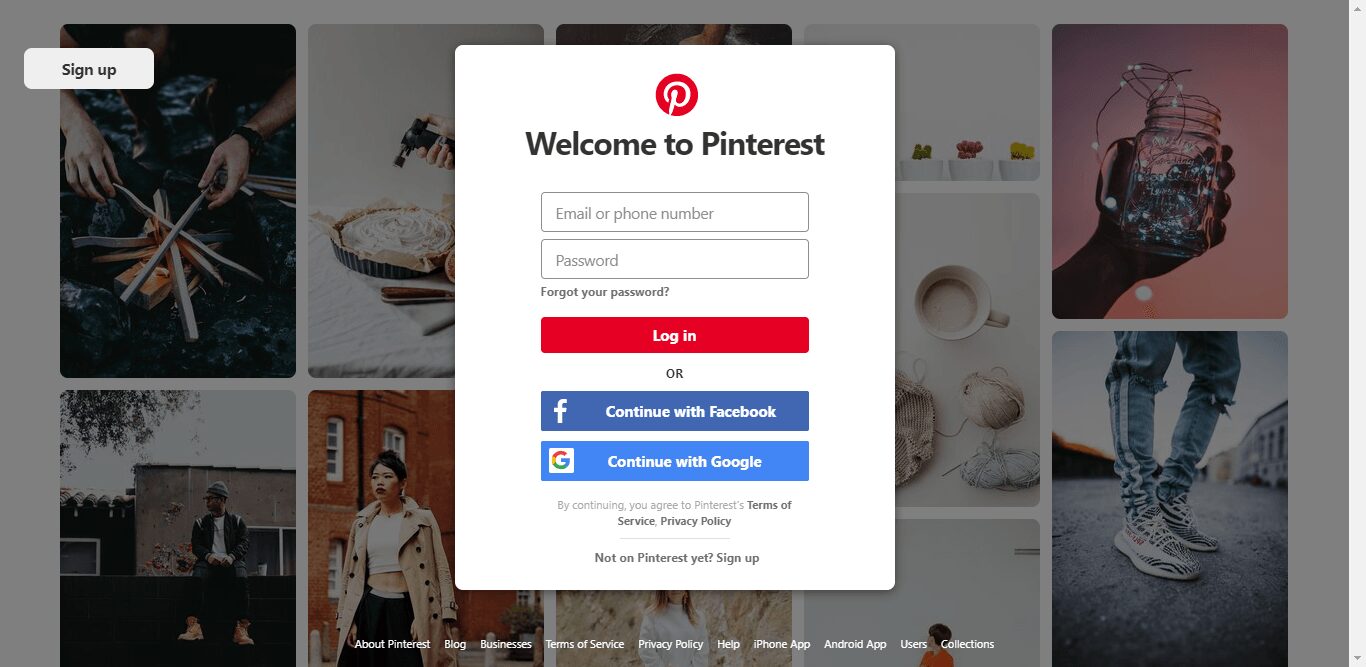 At an average of 88.3 visitors in a minute it ranks as the third most engaging platform after Facebook and Tumblr.
One of the reasons behind its accelerating fame is the fact that it has a simple and straightforward premise.
A user pins the pictures they like and shares them, they need to download a toolbar to pin items from any website.
This information then appears on their board. For instance, if you have a business about cupcakes, you can share your products by pinning them and creating specific boards with easy to comprehend names.
For example, if you wish to highlight a category of cupcakes that have frosting and sprinkles, you can create a board with that name. 
This generates a virtual category board, like a customized online window shopping to choose products and pin them for more convenient access when you revisit the board.
Pinterest gives way to two very effective marketing strategies which are maximizing SEOs and referral programs. Personal recommendations go a long way and can be achieved by holding contests to portray a win-win situation.
Safari SEO Melbourne suggests that the value of SEO is that it instills a sense of reliability in the users which makes your website noticeable.
It also enables you to create a collaborative platform by pinning complementary products of other businesses and instigating a need for your products at the same time, so that collaborators can also encourage your business.
It helps if they are already established as that can lift you up and expose you to a wider customer range.
Also, Read – Best PayTM Alternative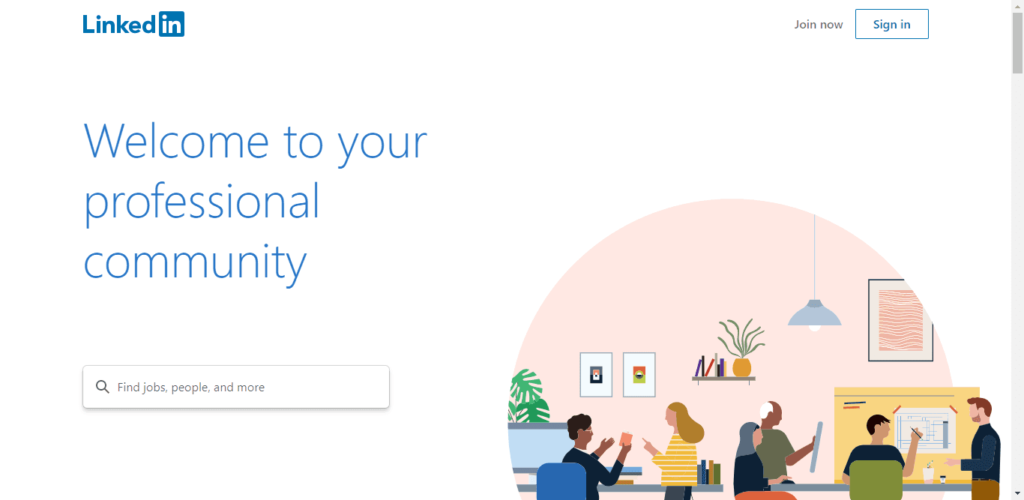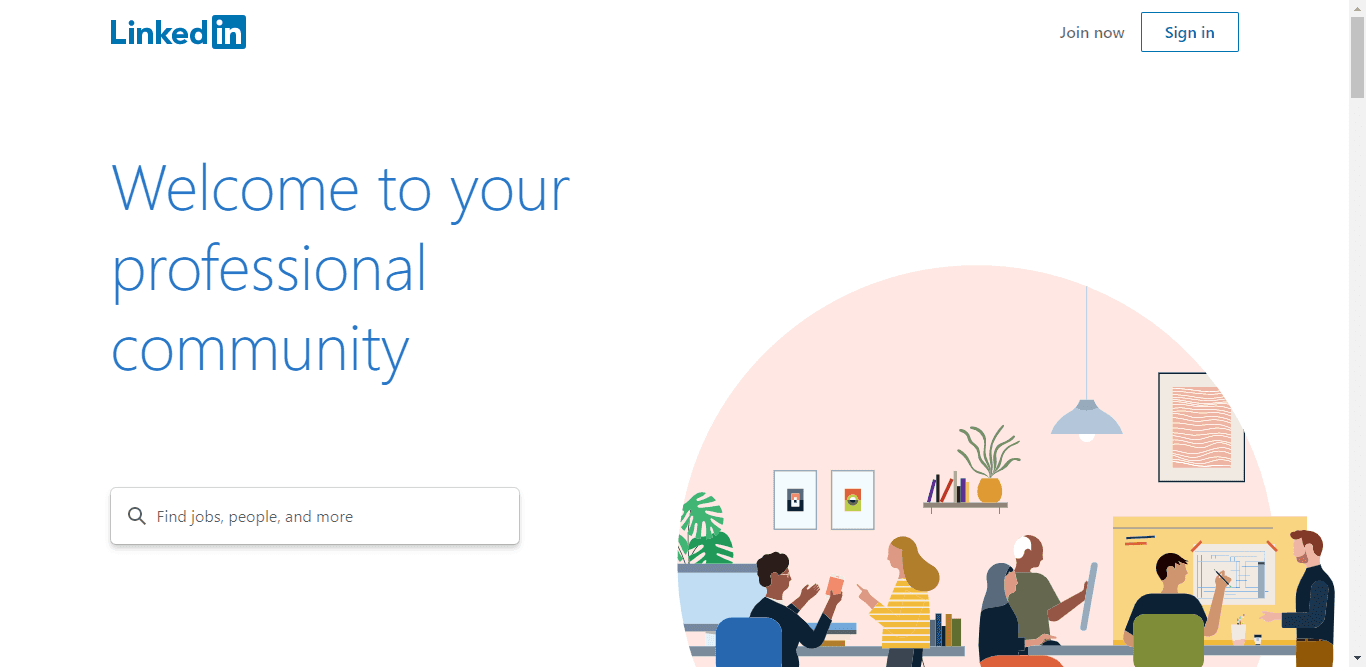 Linkedin is a social media platform engineered to create business relationships, get jobs and hire professionals.
Whether it is a businessman who has been in the profession for decades or it is a newly minted college graduate, everyone is a part of this app.
It provides businesses with an environment wherein they are notified about the candidates that match their required job profile. For example, you can create your company profile that stands out against individual ones as it specifies information like your company's vision, your credibilities, contact information, etc… 
It also allows you to create polls and accompany buzz in order to get a real-time look at what your target audience thinks about your firm and thus enables you to measure the impact of your brand. 
Participating in group discussions enables firms to promote themselves virtually as their company information is included in participation. Updating status regularly using company announcements, special deals, links, etc ensures that followers of your business profile are well-informed about your current position. 
Your Linkedin profile should always be up to date and one must know how to improve your Linkedin profile. 
Linkedin also provides you a feature named 'Recommendations' where firms can request clients to provide testimonials regarding their service and thus recommendations act as a 'proof of excellence' tool. 
You can also consider a targeted advertising campaign using Linkedin DirectAds. The ads can be targeted on the basis of geography, job function, and seniority, industry and company size, gender, and age. 
In addition to all such promotions, firms can post job opportunities based on their position requirements.
According to SEO Ireland, The algorithm uses not only suggests the company to the potential employee, but it also notifies the employer of the new talent which might be a great asset in terms of the parameters they have been searching.
This makes it a win situation for both, encouraging the participation of a wide range of stakeholders. It is available on both Android and IOS software.  
Also, read – How To Build Your Personal Brand Through Blogging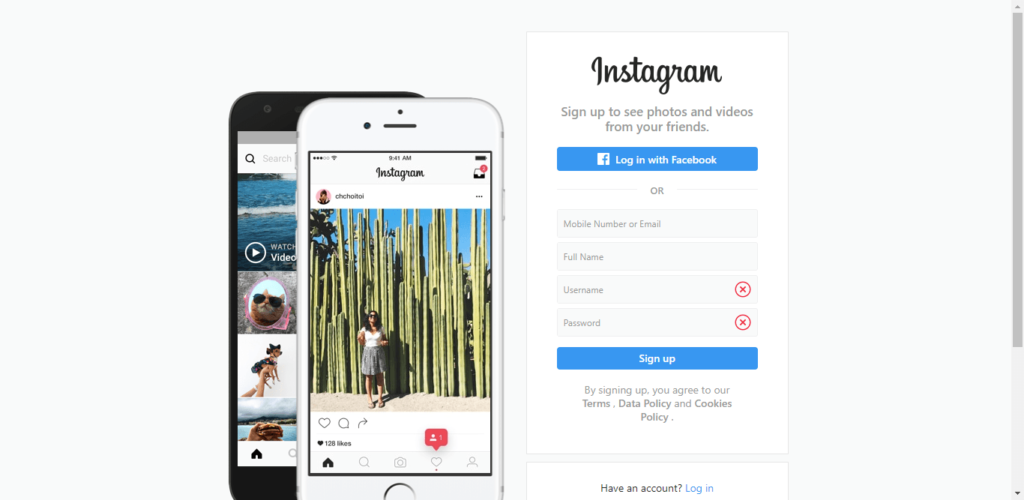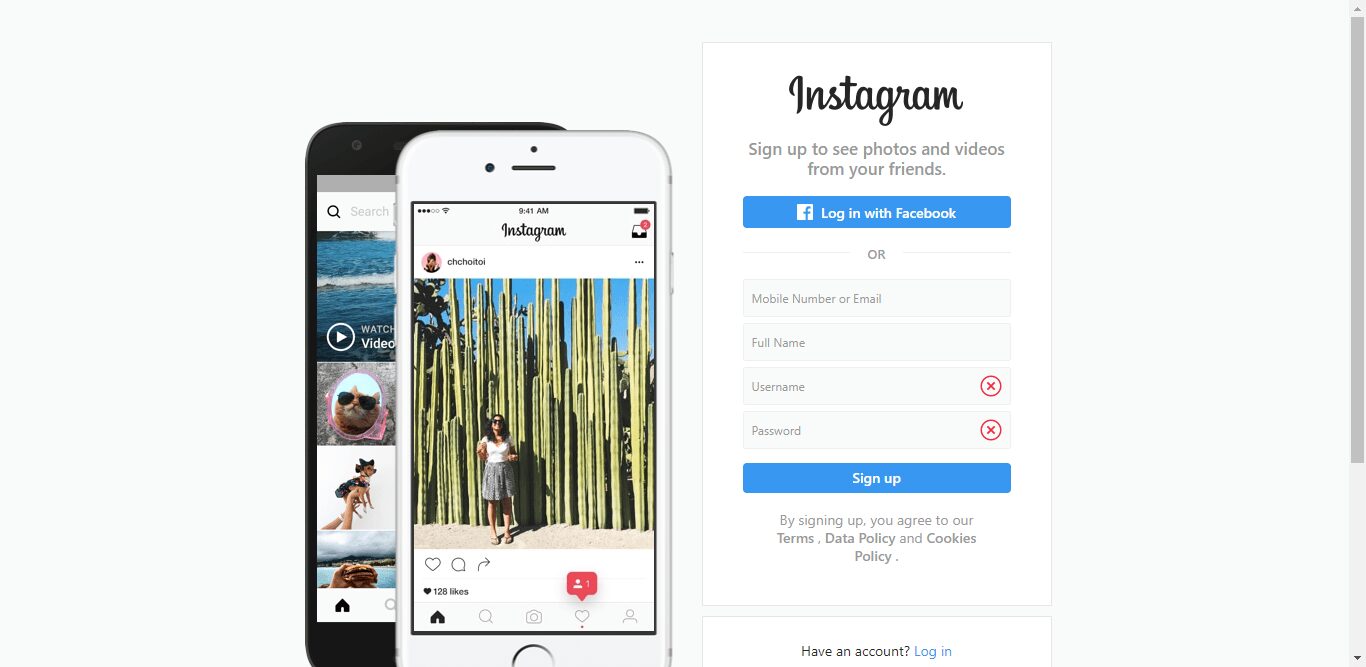 Instagram is currently considered to be the best social media network for its vast customer base. 
Although it was developed as a platform for photo sharing, Instagram is capable of kick-starting your business and help you reach your sales goals.
It has currently 1 billion monthly active users and thus you can have a target of 1 billion potential customers for your business.
The reason behind the popularity of Instagram as a business promoting platform is its capability to go beyond visuals and assist you in highlighting your brand's mission and goals.
You can capture leads and sales by putting up provocative photos of your products that stop users scrolling through the feed right in their tracks.
Moreover, you can also use captions to effectively engage customers and make them realize what exactly your brand is about and what action you want them to take.
Instagram is linked with its parent brand Facebook which enables businesses to reach their customers efficiently.
Instagram also enables users to create advertisements to reach customers outside their follower base.
These sponsored advertisements are based on effective analysis regarding demographics, location and are linked directly to your website.
Businesses can also take advantage of their relations with influencers with a large following base in order to expand their customer base. 
Many such influencers do pay for partnerships with certain brands and thus is a win-win situation for both parties. 
Labeling your Instagram account as a 'Business Profile' gives you access to various statistics and demographics to better understand your target audience.
Such users are also allowed to promote their posts, unlike personal profiles.
Also, read – 5 Ways to Drive Organic Traffic to Your Website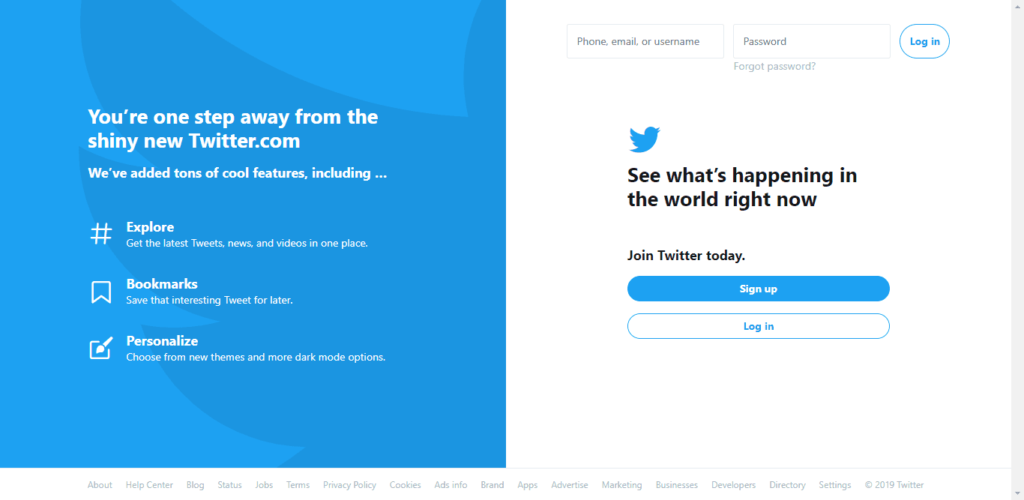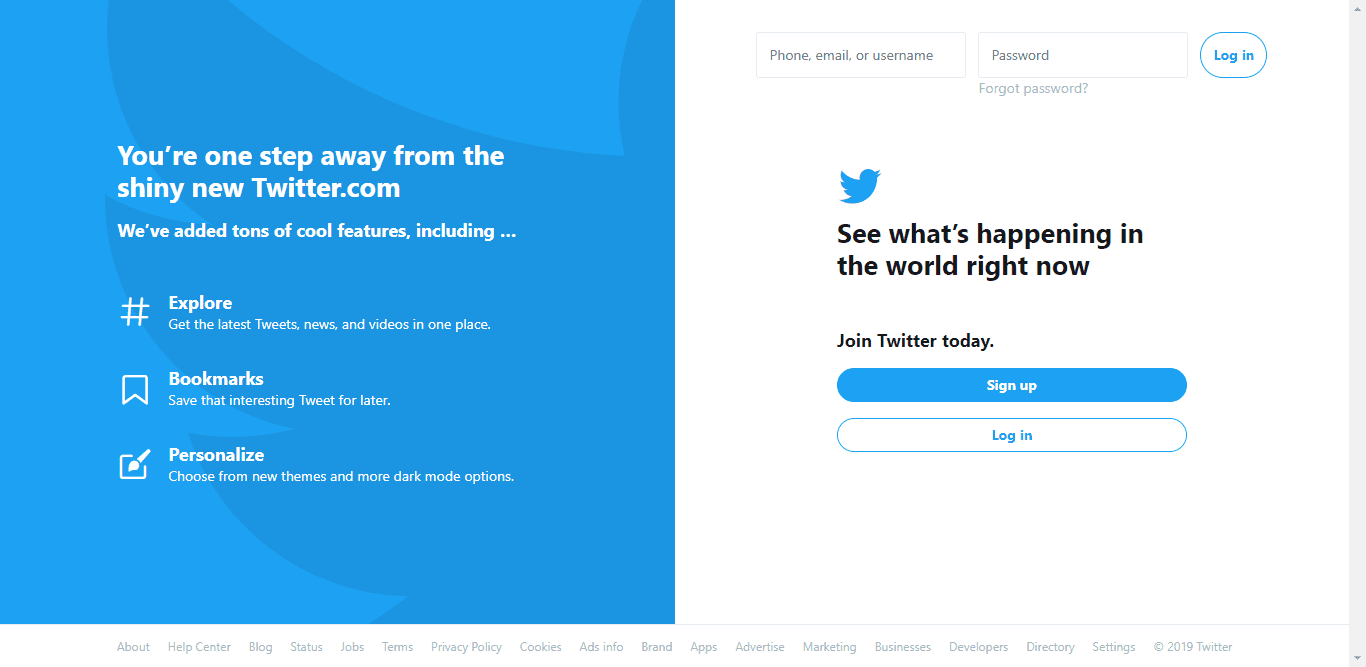 Twitter has captured the social media market for the last 5 years and has been booming since. 
Not only does it have millions of users but it also has a transparent environment which can prove to be a boon for business owners.
The primary thing to do on Twitter is to create a business profile that speaks for itself, use one-lined mottos that are effective, and also employ pictures with impactful quotes and backgrounds. 
Since it has a word limit, make sure that your tweets convey the message without making use of redundant data or flowery vocabulary.
The simpler it is, the more attention it would get. Twitter is known for both negative and positive feedback which helps in maintaining a balance and knowing what your audience wants and eventually working on it.
Responding to tweets within 24 hours shows your interest and vigilance in the betterment of your Promote Business Online.
It is always a good idea to set a weekly content plan wherein you decide what to post when based on the number of active users statistics.
Using hashtags, asking influencers to market your products may seem cliche and unnecessary but retweets have a huge impact on the number of followers and hence on the number of customers that you would target. 
Twitter hyperlinks the hashtags automatically, to reveal all the tweets associated with them.
Clicking the link and viewing the tweets is a useful way to discover relevant content, which you may choose to share.
It's also a good way to find prospects who may have an interest in your business, products, or services.
Also, read – What is Good CTR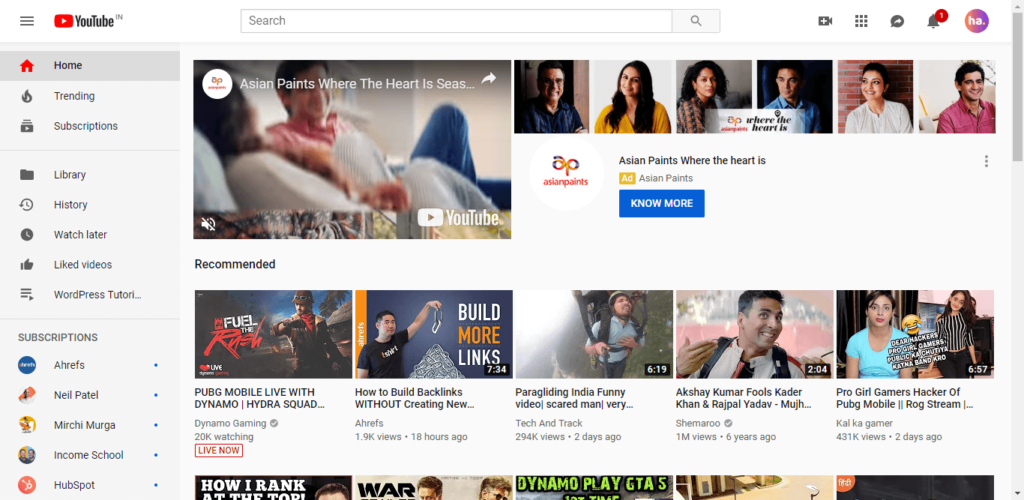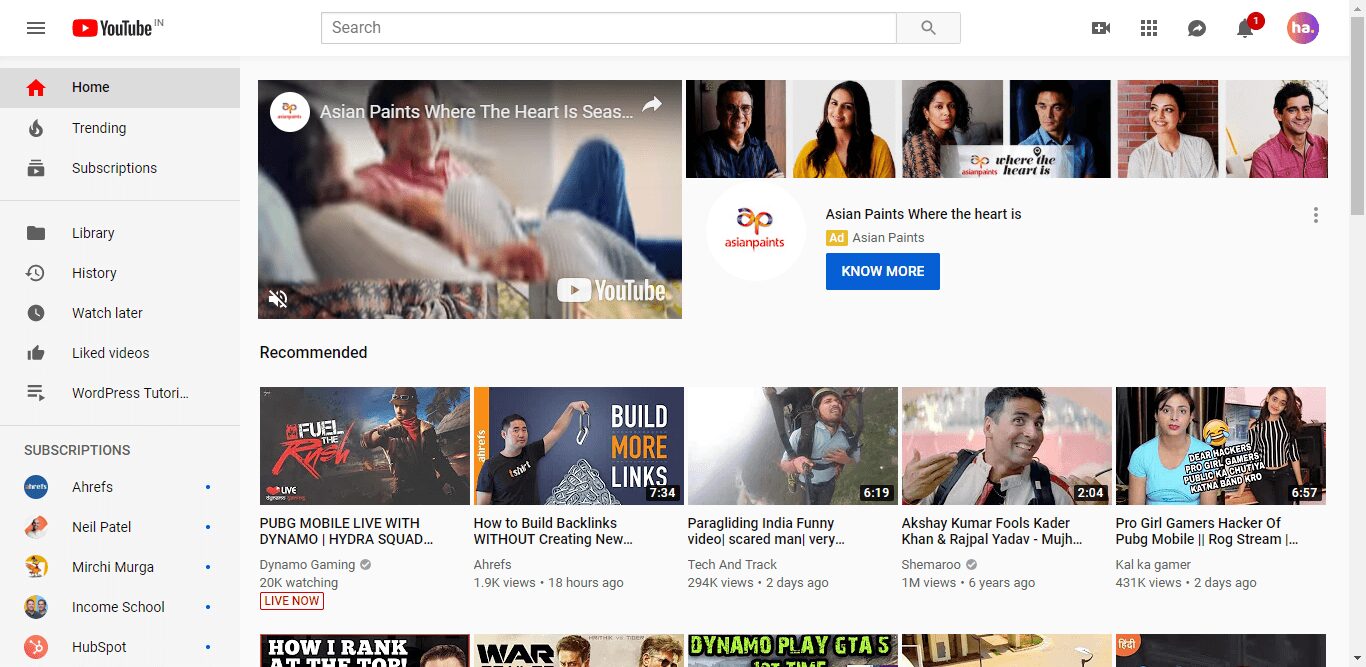 Youtube is fairly different from the platforms explored so far, it is a  video-sharing social media platform. 
Having a Youtube channel is only the beginning of the promotion process.
It is not possible to become a famous YouTuber overnight.
It requires concentrated efforts in one direction to produce favorable outcomes, Youtube is the best Business Promote Online Source.
It is a youth-friendly website with over a billion registered subscribers and even more users.
It has a dynamic vibe to it as YouTube reaches more 18-30-year-olds than any other prospective website.
Since the video that you create lies at the core of your business strategy, it is crucial to generate an effective one that adds value. 
Brand videos that target your main aim, documentaries, interviews with influencers, animated videos, voice-overs, short educational videos on how to use, testimonials, case studies are some of the ways to formally craft a marketing plan. 
You can respond to comments and facilitate the responses however you're, please.
Video headline and description: use relevant keywords in both your headline your video description – this too helps YouTube understand what your video is about.
This helps in search engine optimization which is a crucial tool.
Conclusion
All the abovelisted platforms can render useful to your Business For Online Promote.
If you understand each niche, the target audience, user statistics, brand persona, and the algorithm of each. Thorough research on these aspects can go a long way.